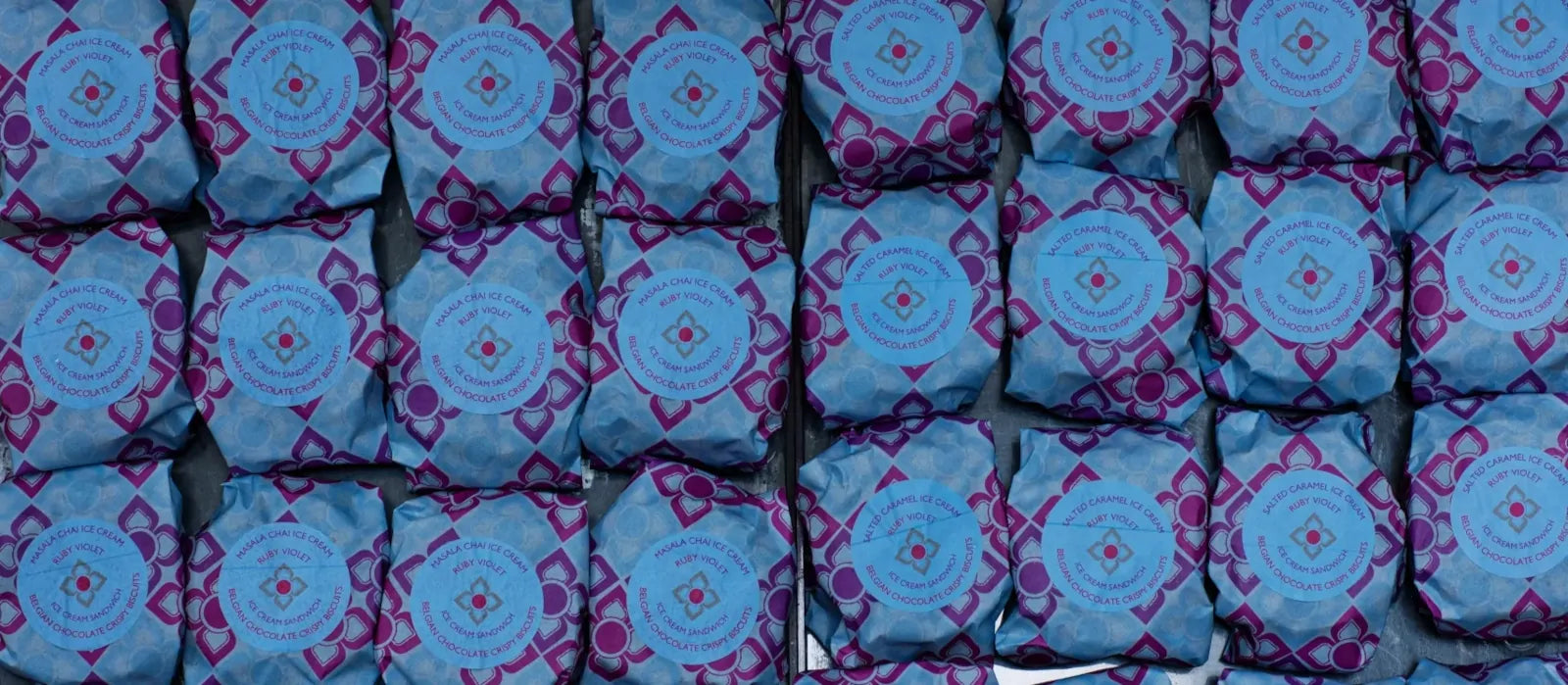 We love working with other businesses to produce high quality iced delights. Our ice cream can be purchased in many forms for wholesale. All formats come in Ruby Violet branding by default, but we are more than happy to discuss branding collaborations.  
AVAILABLE FOR WHOLESALE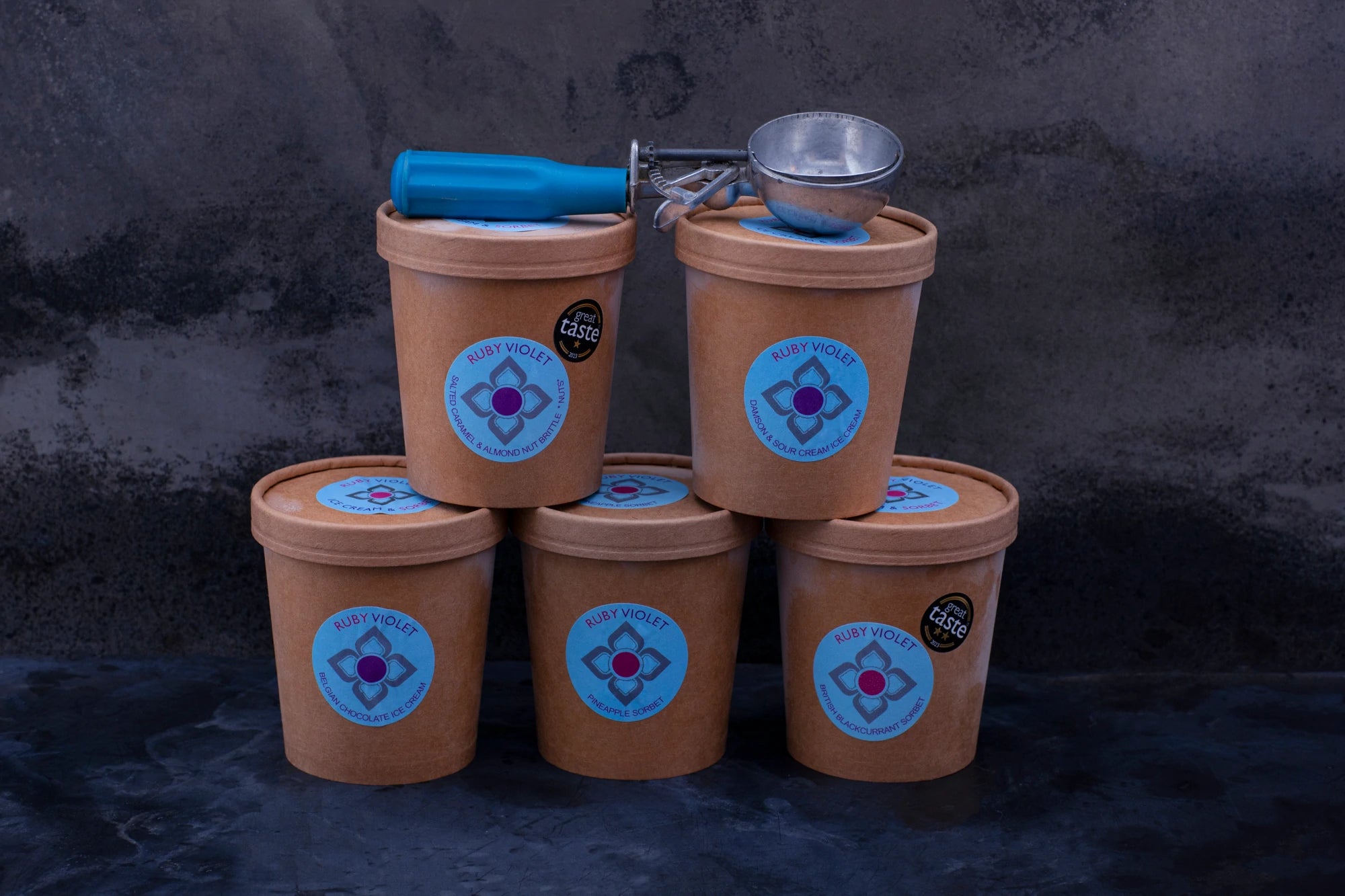 RETAIL TUBS
Single serve (100ml) with spoons or medium tubs (474ml) of ice cream and sorbet.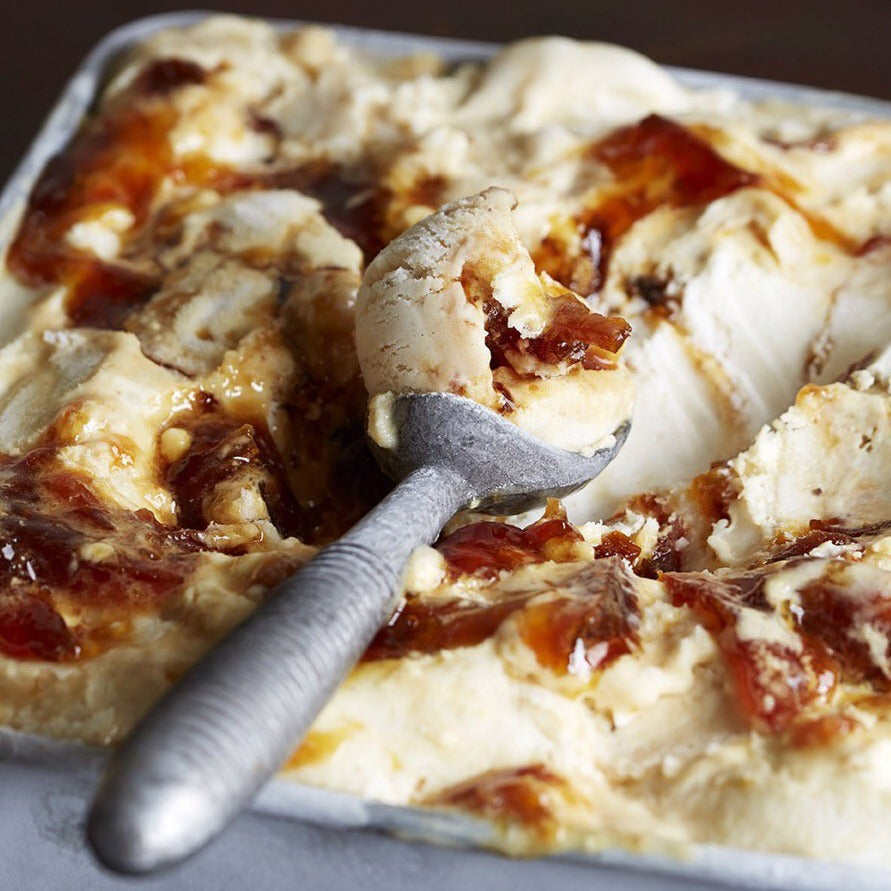 NAPOLI PANS
If you're interested in serving scoops to customers in cones or cups, this is what you need. Our standard Napolis are 4.5 litres, but we can do other sizes.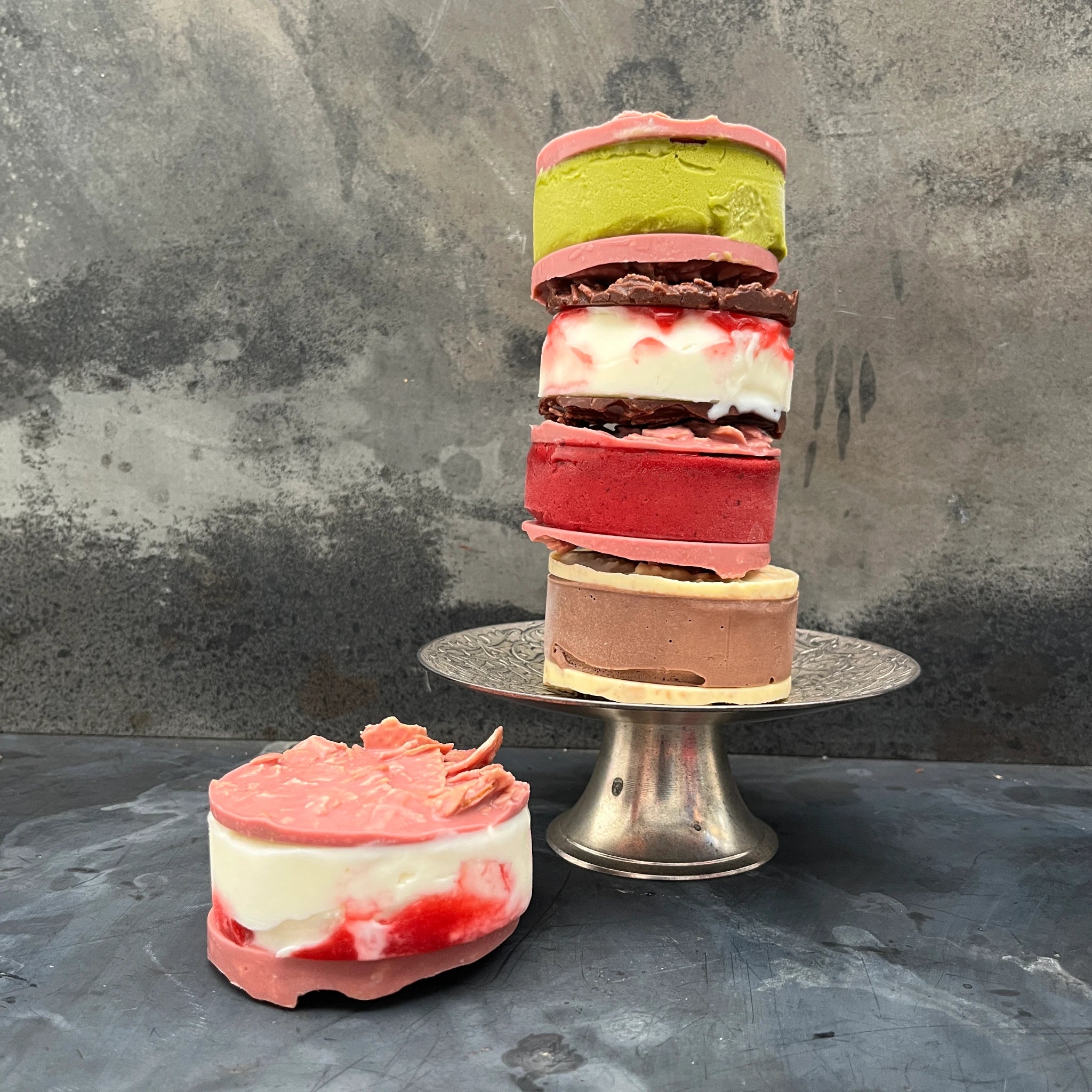 ICE CREAM SANDWICHES
Ice cream sandwiched between two hand-made crispy chocolate biscuits (the chocolate stops the biscuit going soft in the freezer, which will happen with all tradition biscuit sandwiches).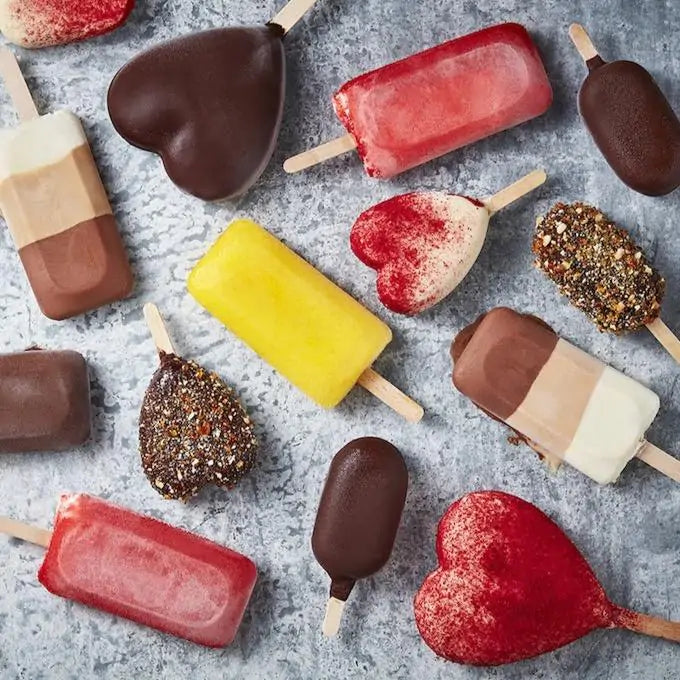 ICE CREAMS ON STICKS
Ice cream or sorbet, coated in a chocolate shell. We have many different flavour combinations available with three different types of chocolate.