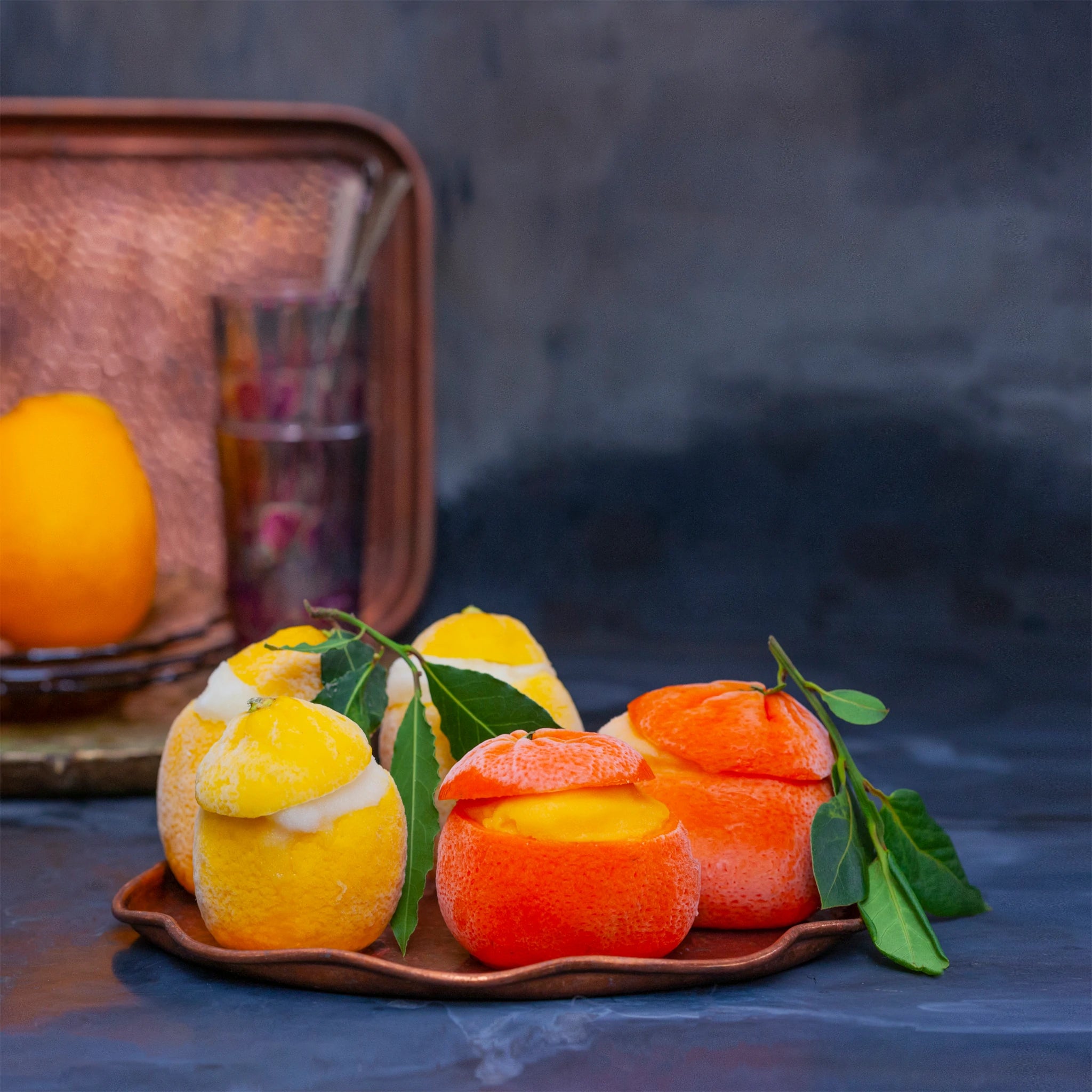 SORBET FILLED CITRUS FRUITS
£20.00
Special offer

• Save
A flashback to childhood holidays and restaurant desserts in decades gone by...

A box of four hand-picked frozen lemons and clementines, filled with a fresh, light sorbet with a zing.
A guaranteed talking-point!
All our sorbets are vegan. All our products may contain traces of allergens.
Box size: 18cm x 18cm x 10.5cm. Individually wrapped in cellophane so can be stored out of the box. Size varies due to the size of fruit, estimated size 6cm x 10cm
Remove your desserts from the freezer around 10-20 minutes before you would like to eat them, this time will vary a little depending on the ambient temperature. Do not eat when too frozen. Allow to soften to appreciate full flavour of the ice cream.
---