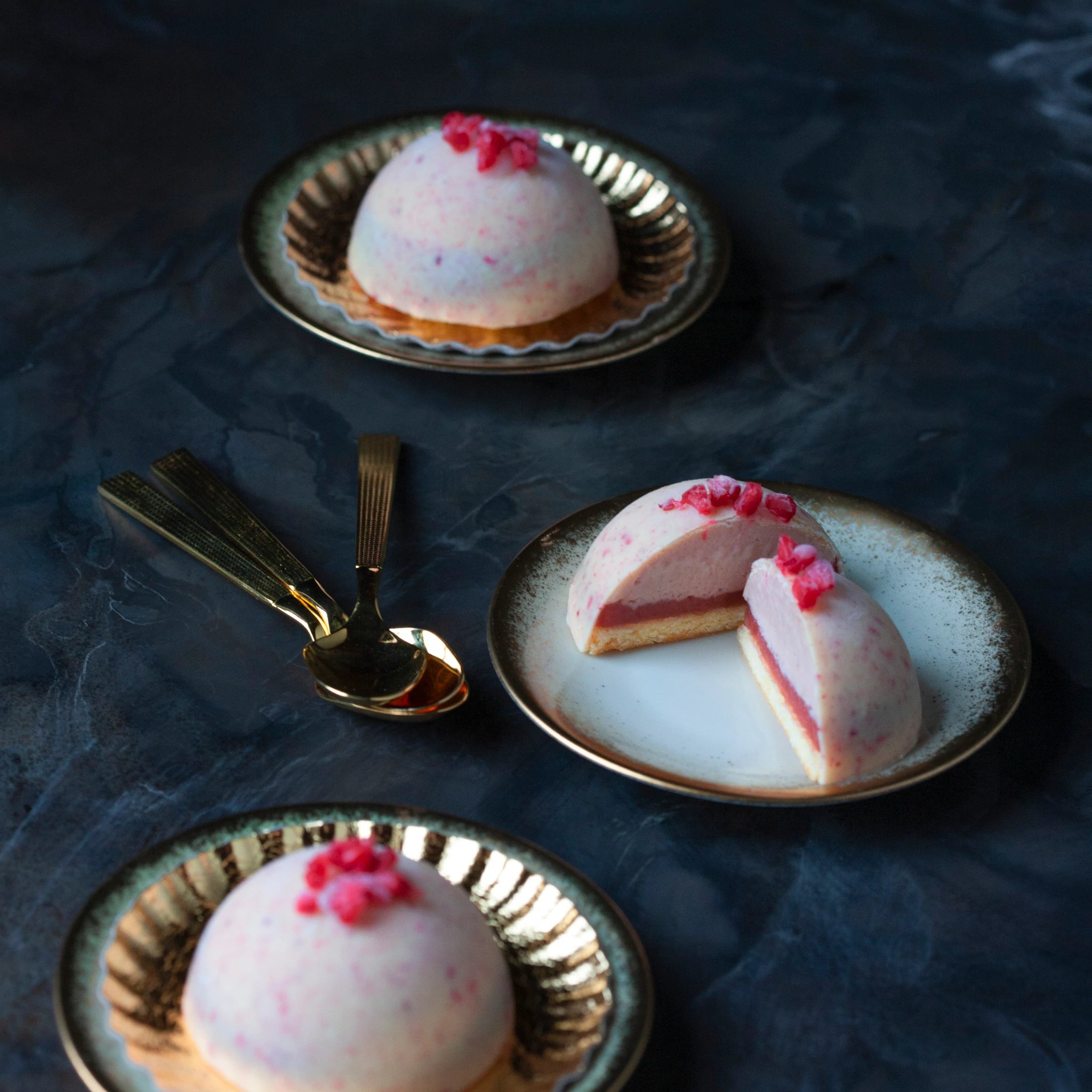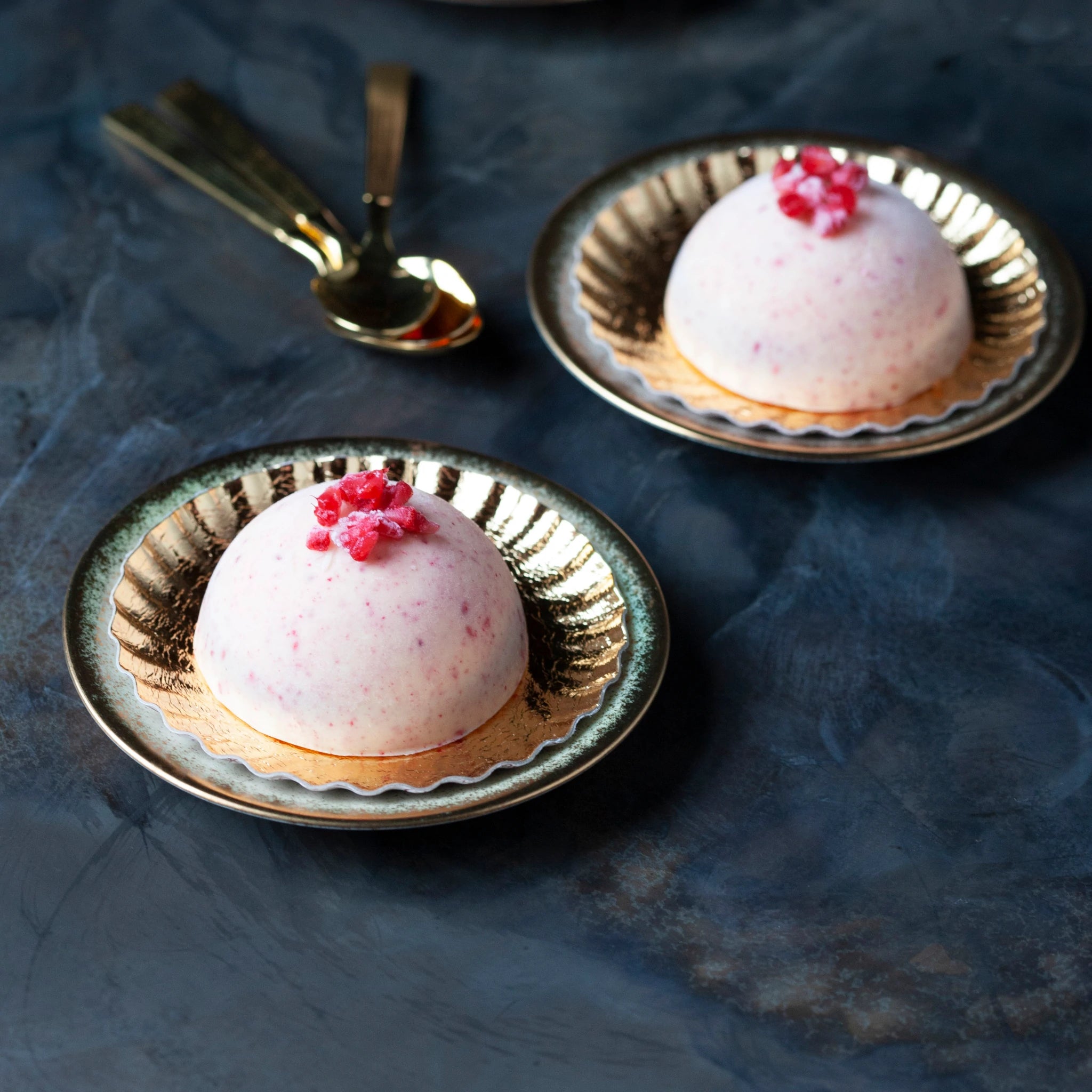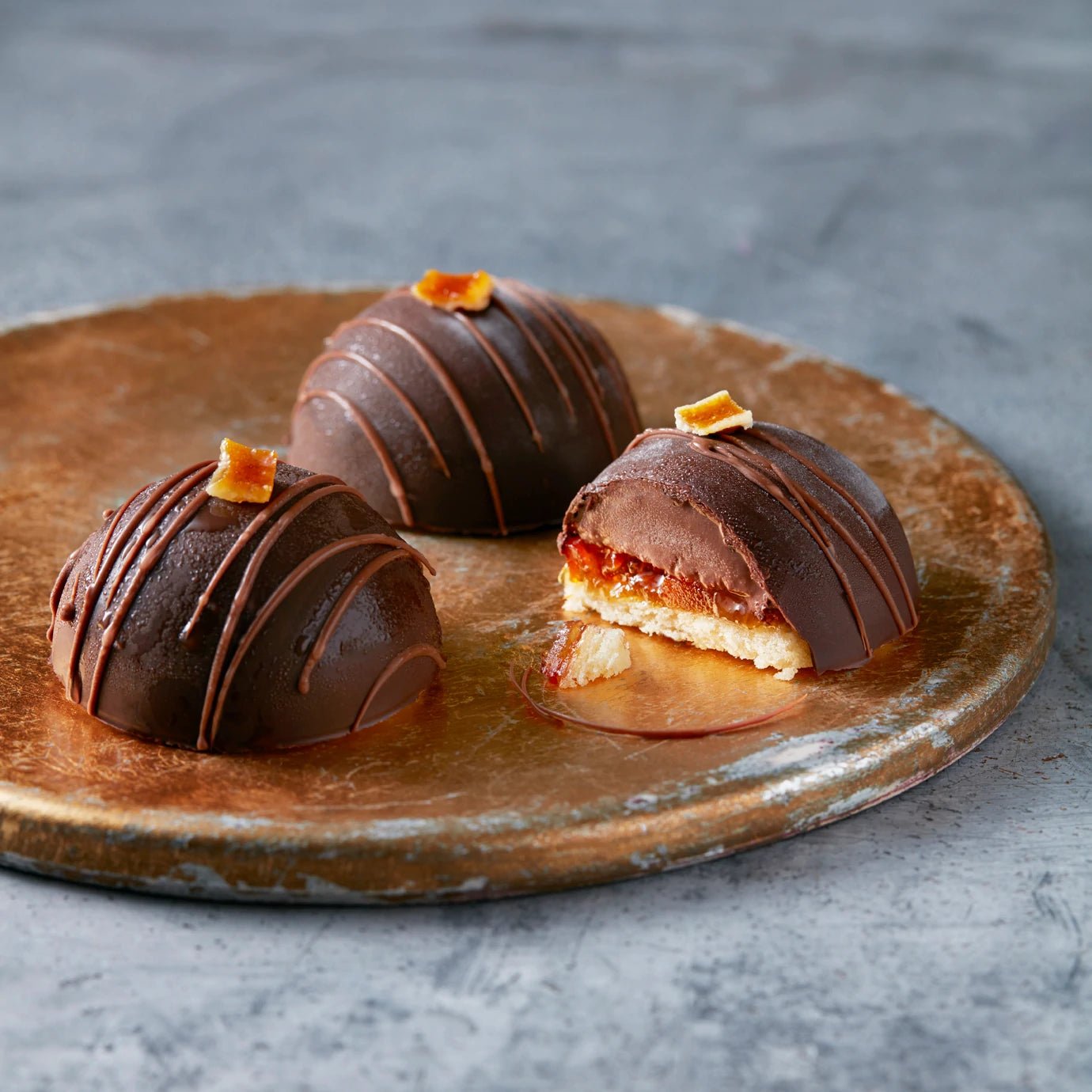 £22.00
Special offer

• Save
Mini Raspberry Bombes - Raspberry Ice Cream set on a Genoese Sponge base with Raspberry Jam encased in Ruby Chocolate and adorned with Freeze Dried Raspberry.
Jaffa Bombes - Chocolate Orange Ice Cream set on a Seville Orange Marmalade and Genoese Sponge base encased in Dark Chocolate and adorned with Candied Orange Peel.
The mini bombes come in a box of four.
Mini Raspberry Bombes: soya, milk, egg, wheat.
Mini Jaffa Bombes: soya, milk, egg, wheat.
All our products may contain traces of other allergens.
Store at -18 degrees (the standard temperature of a domestic freezer). Store in a sealed box for up to 8 weeks.
Box size: 8x8x1.5 inches
Remove your desserts from the freezer around 10-20 minutes before you would like to eat them, this time will vary a little depending on the ambient temperature. Do not eat when too frozen. Allow to soften to appreciate full flavour of the ice cream.
---