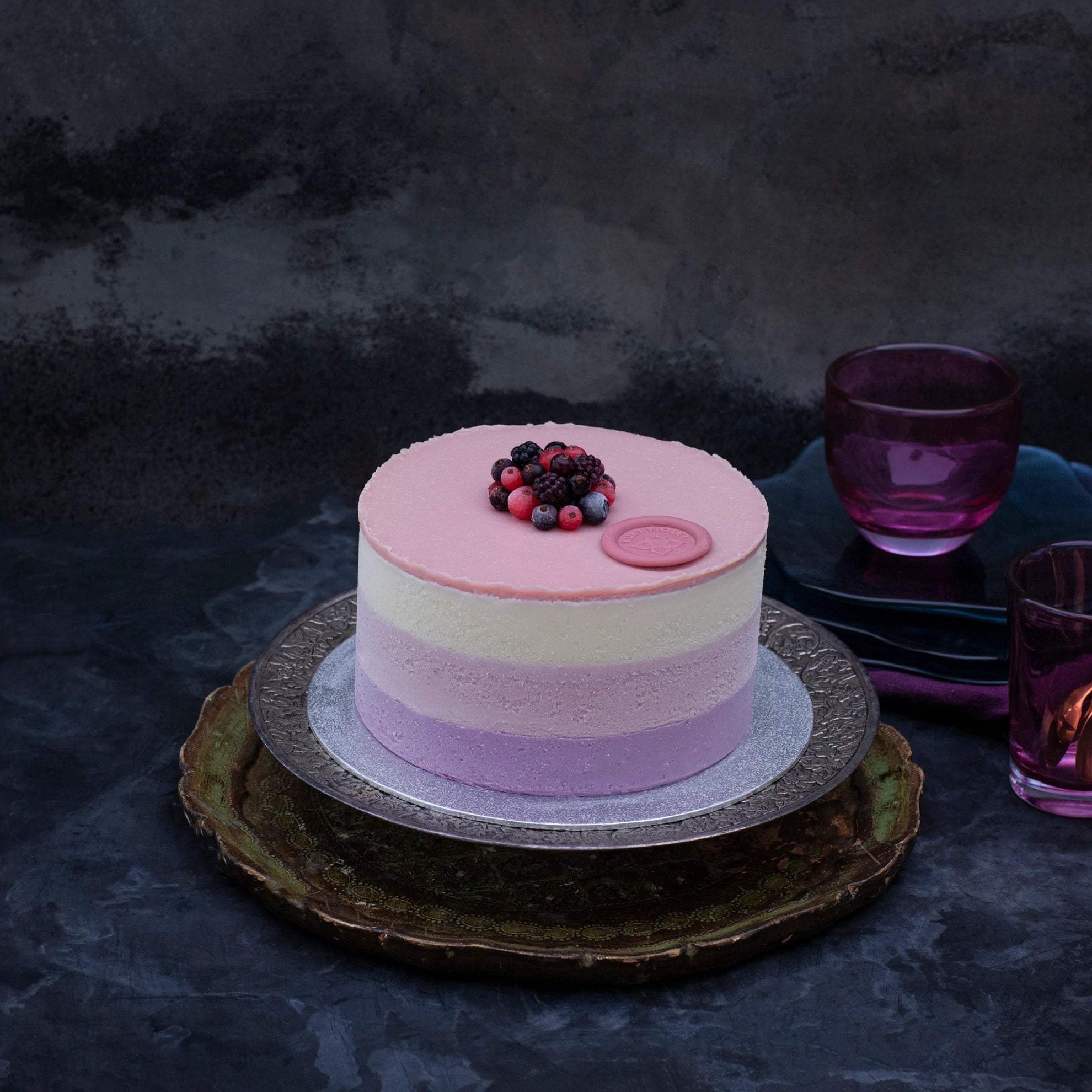 MISS ELODIE ICE CREAM CAKE
£40.00
Special offer

• Save
Handmade ice cream cake with layers of Blackcurrant, Raspberry and Maxi Moo Moo with a Pink Dragon Fruit Ganache Top.
Choose your decorations and add a sponge base or bespoke message in chocolate.
The flavours:
Blackcurrant Ripple - Fresh British blackcurrants in freshly-made blackcurrant jam, spread generously through our organic milk ice cream
Raspberry - Freshly-made raspberry jam swirled through our organic milk ice cream
Maxi Moo Moo - Delicious organic milk ice cream
Pink dragon fruit ganache - Indulgent white chocolate, dragon fruit and double cream
Are you looking for something more specific? A different flavour combination or topping? Create Your Bespoke Ice Cream Cake!
No sponge base: milk, egg.
With a sponge base: milk, egg, wheat.
All our products may contain traces of other allergens.
Store at -18 degrees (the standard temperature of a domestic freezer). Store frozen, in a sealed box, for up to 3 weeks. Box size: 8x8x5 inches.
Remove your cake from the freezer and store it, uncovered, for around 30 minutes (at room temperature) before you would like to serve it. Your cake should be served when it is just starting to melt, to appreciate the full flavour of the layers. Try not to eat the cake straight out of the freezer!
Slice as you would an ordinary cake using a dry knife. It's best not to use a wet knife as this may cause ice to form. If it's a little difficult to slice through, run your knife under a hot tap and dry thoroughly before slicing.
If you wish to add candles it's easier to use candle holders. Sparklers are fun but may cause the top of the cake to melt slightly.
---