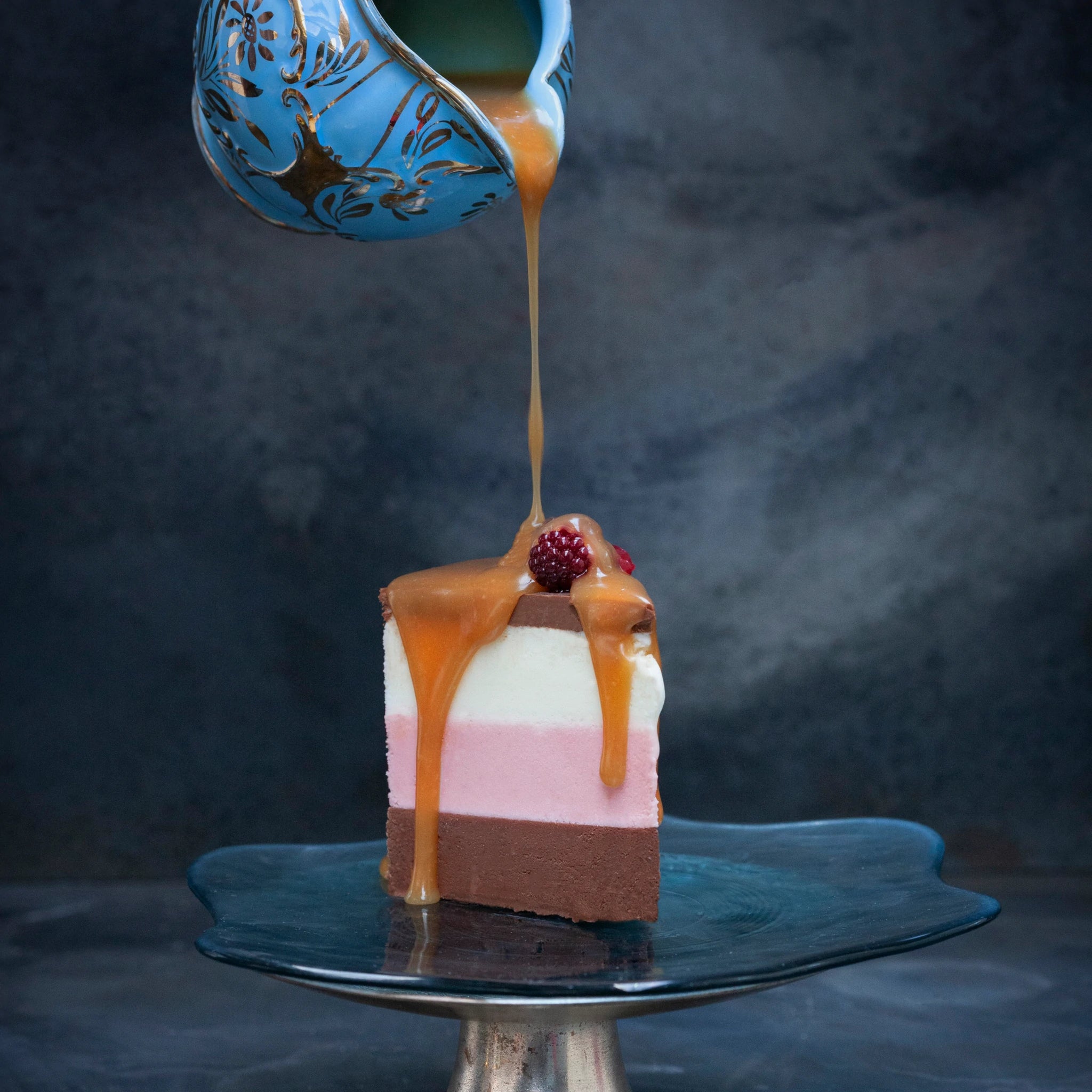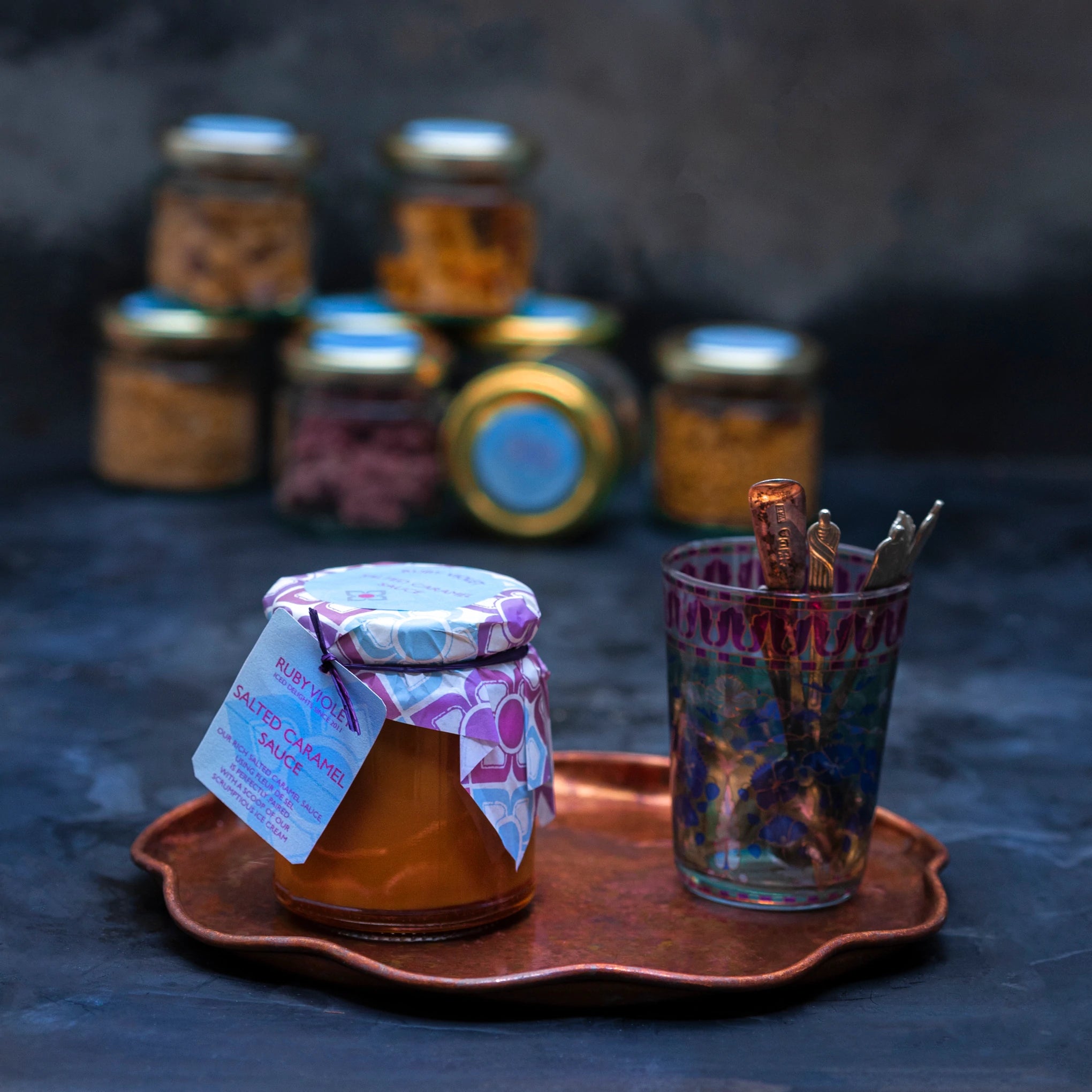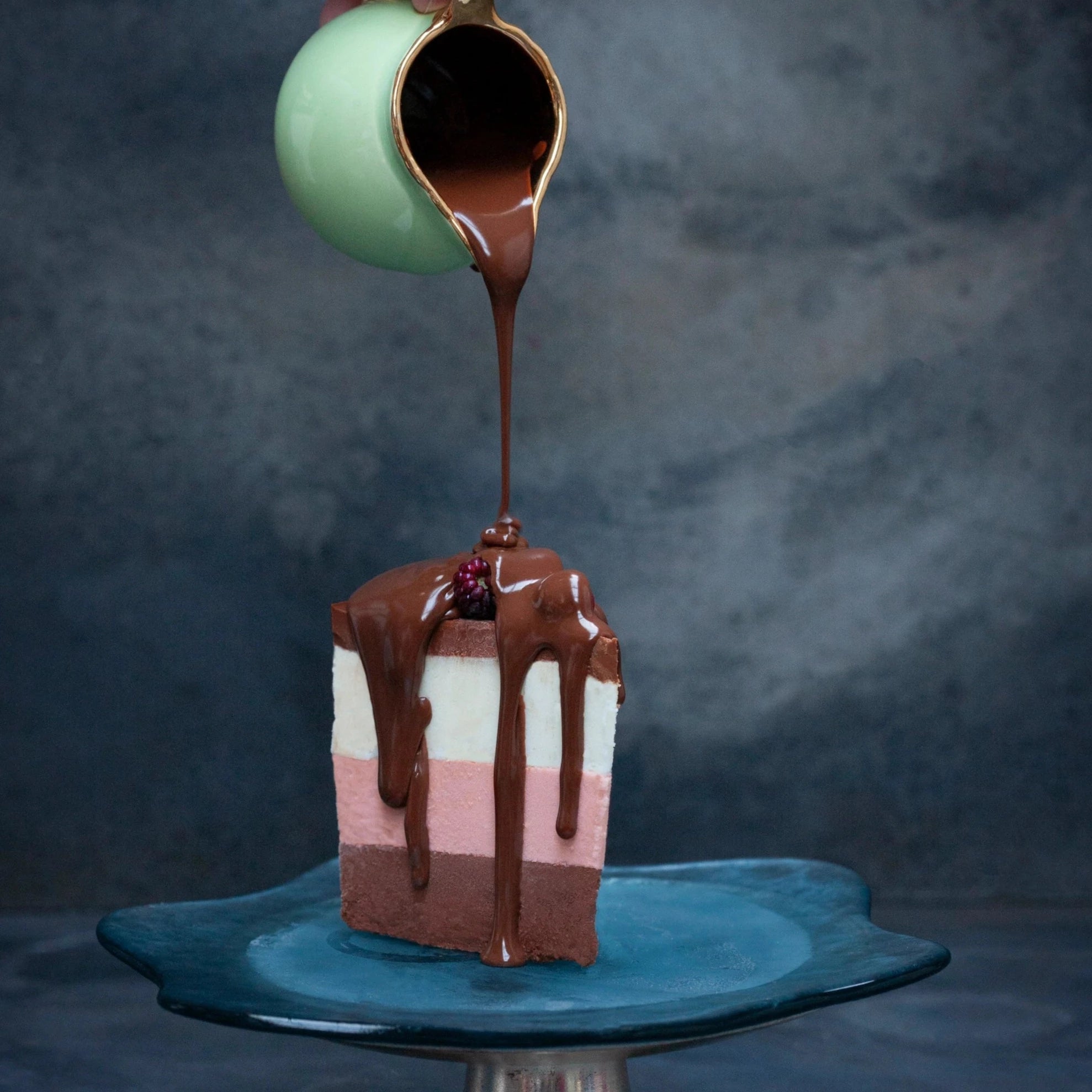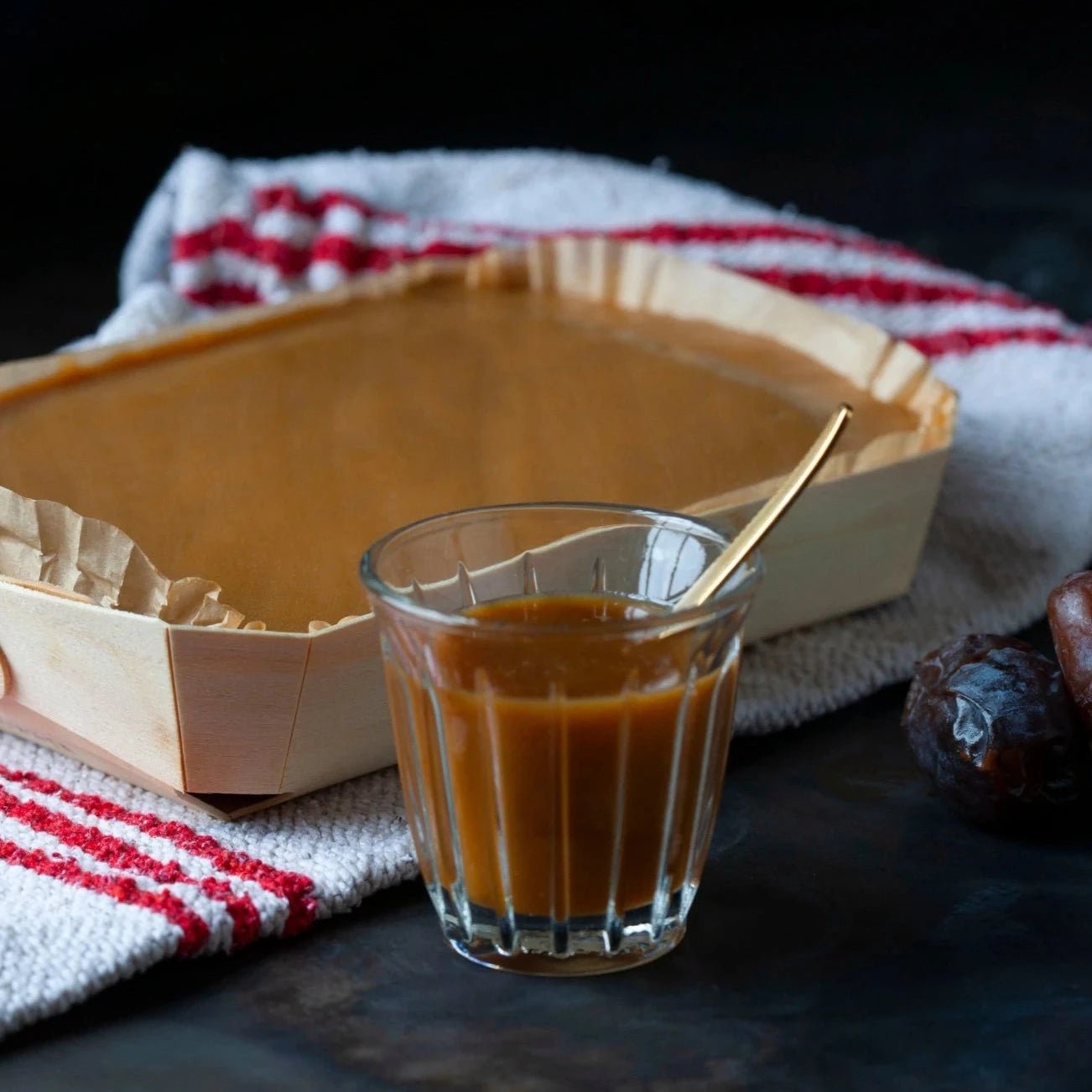 £7.50
Special offer

• Save
Maldon Salt and Groovy Nectar Agave syrup in perfect proportions make up this delectable concoction. Warm it up on a bain marie to make your ice creams and cakes extra special!
Ruby's Rich Belgian Chocolate Sauce. Enjoy two portions of our famous hot chocolate sauce at home! Pair with double cream, or water or vegan cream for a vegan treat. 
Our smooth Toffee Sauce, ideal to elevate your ice cream sundae.
Fleur de Sel Caramel Sauce: milk
Chocolate Sauce: soya
Toffee Sauce: milk
All our products may contain traces of other allergens.
Storage the jars in the fridge (jar size 8cm x 6.5cm).

Salted Caramel Sauce & Toffee Sauce: warm up in the microwave or a baine marie. Microwave - take off the lid, remove the wax paper, pop in the microwave for 30 seconds, stir the sauce then warn for another 30 seconds. Baine Marie - Put baine marie onto heat on a medium to high heat, remove lid from the jar, remove the wax paper from the top of the sauce, place jar in the baine marie water to be half way up the jar so you can remove the jar once warm without burning yourself, heat for 5 minutes then stir, heat for another 5 minutes. Be careful when removing the jar, use an oven cloth to touch it as it will be hot.

---