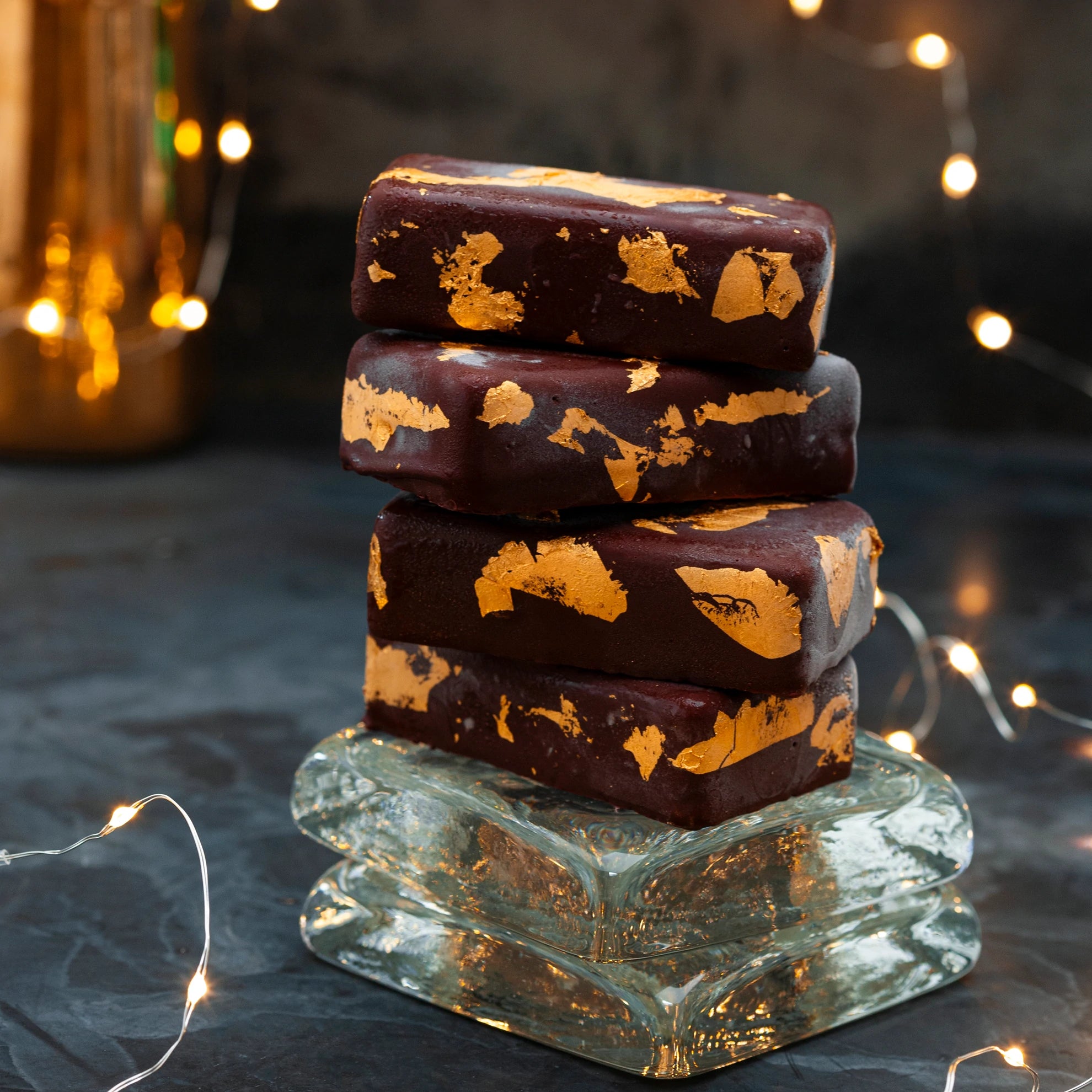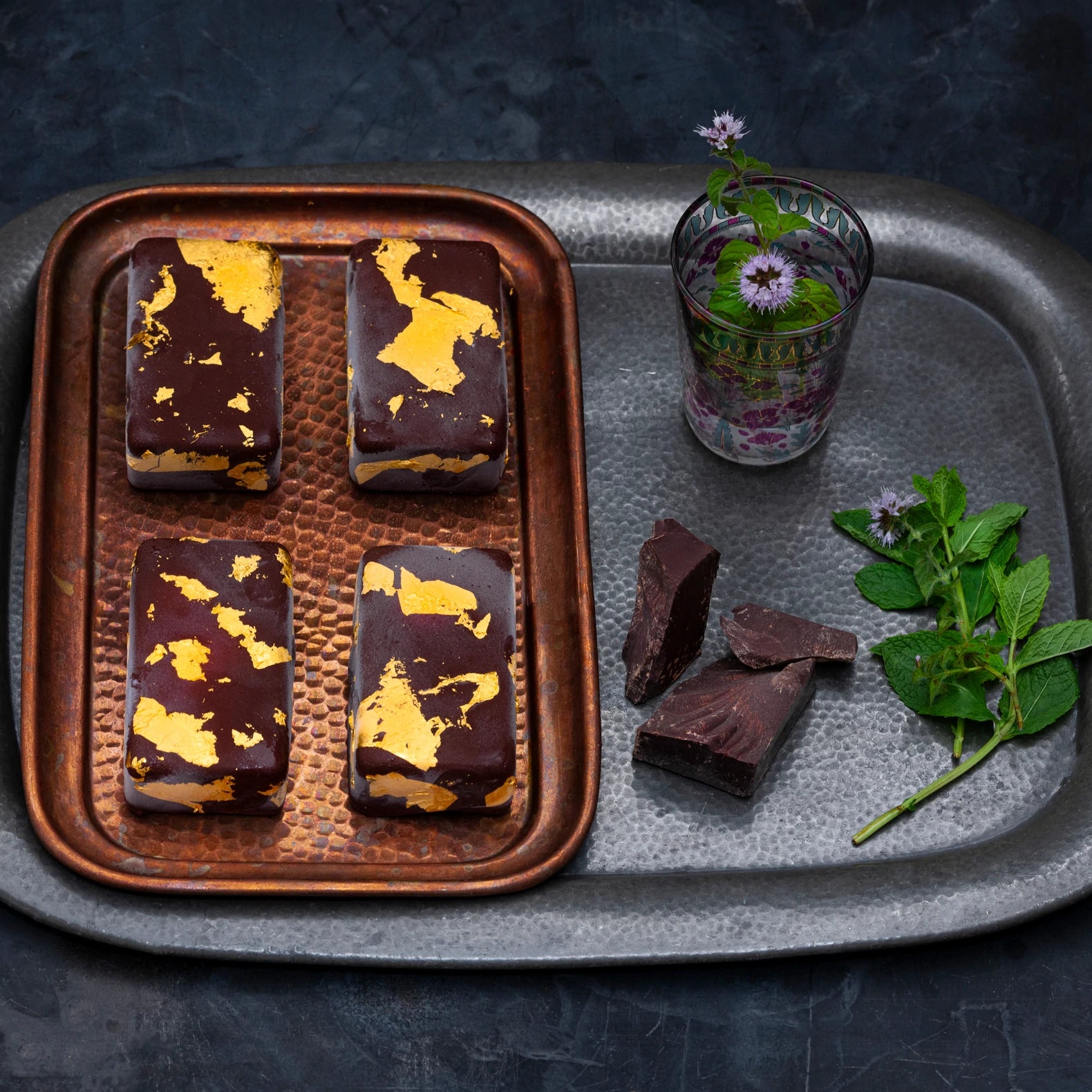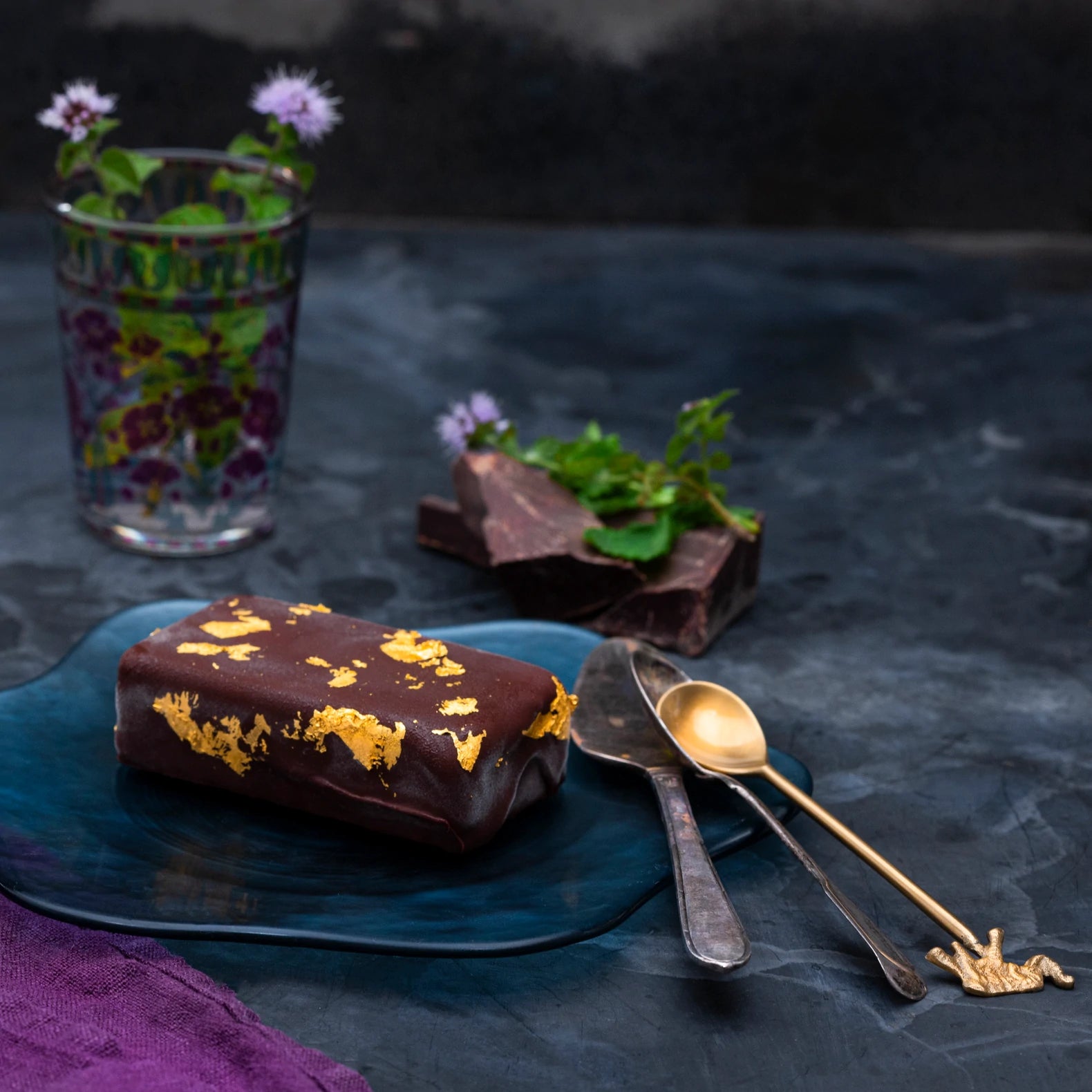 ROYALE MINT CHOCOLATE BULLION BARS
£30.00
Special offer

• Save
This thick dark chocolate and gold leaf bar is the Ruby Violet version of a very sophisticated choc ice. Layers of soft mint, Belgian Chocolate and Maxi Moo Moo (organic milk) ice cream and crunchy mint chocolate bits, encased in dark chocolate and decorated with edible gold leaf. 
Box of 4 individual servings.  
No sponge base: milk, egg.
With a sponge base: milk, egg, wheat.
All our products may contain traces of other allergens.
Store in the freezer. Box size: 20x20x4 cm.
Before serving, leave for around 45 minutes in the fridge or 20 minutes at room temperature to allow to soften. Cut with a dry, sharp knife.
---