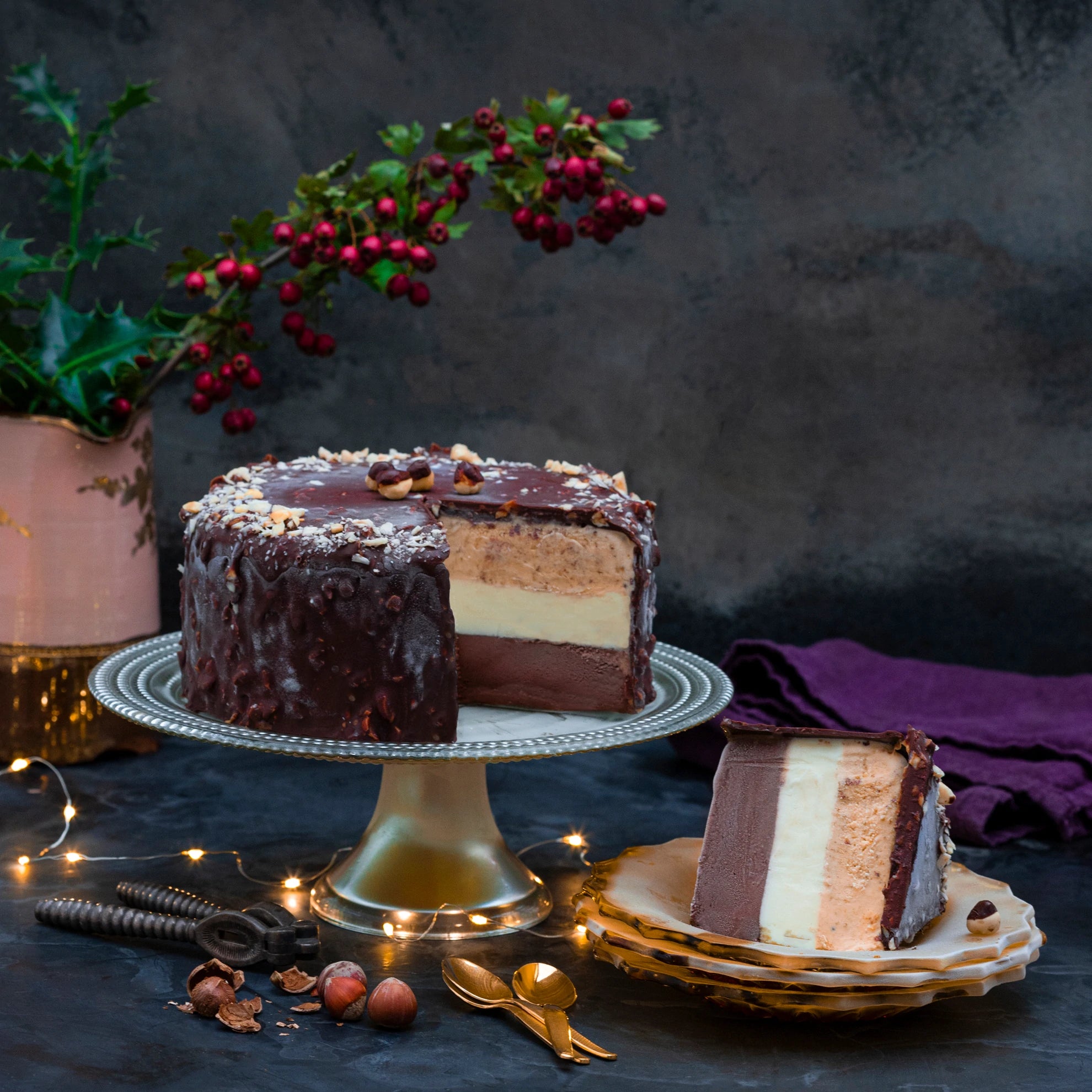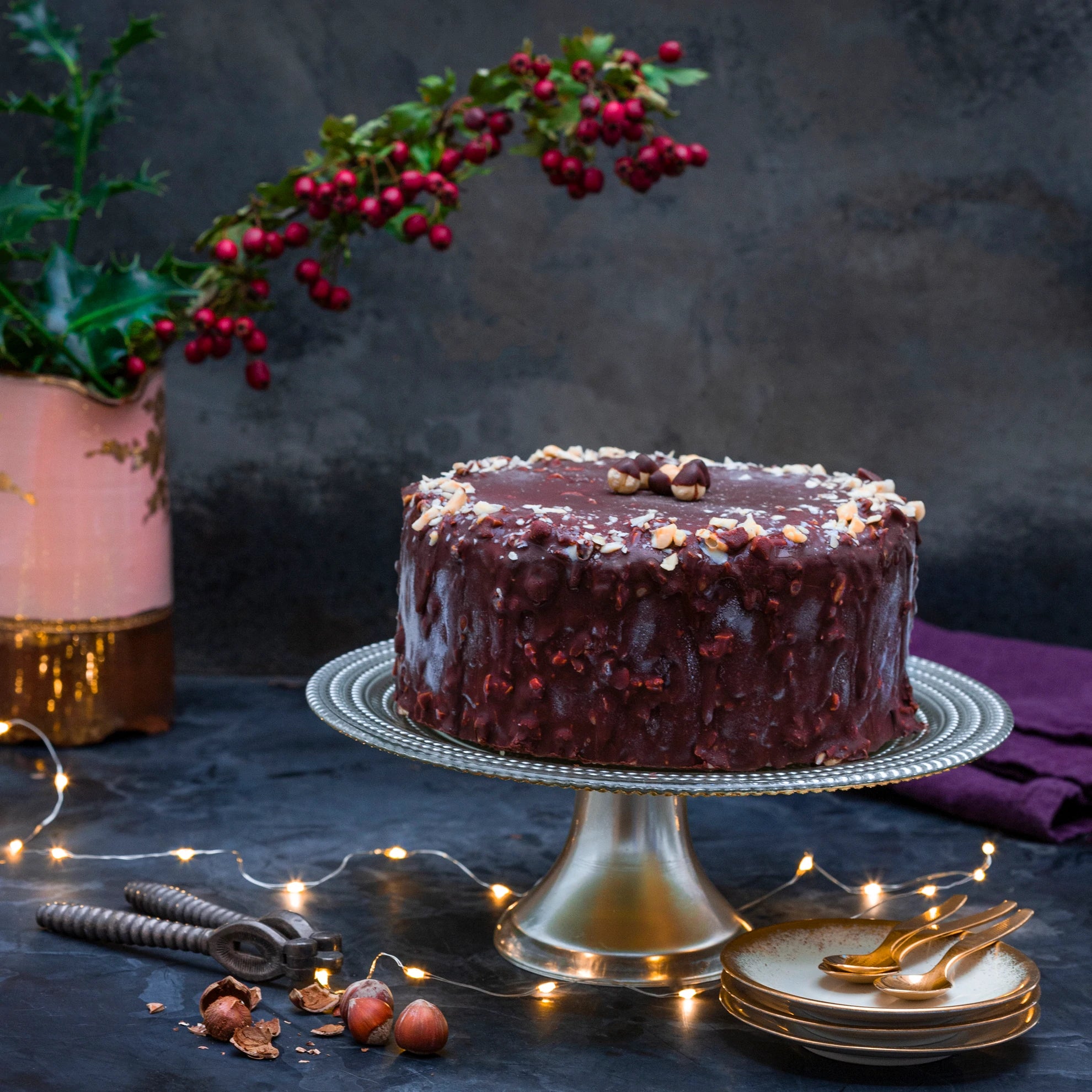 HARRIET'S HAZELNUT CHOCOLATE CLUSTER TRIUMPH
£60.00
Special offer

• Save
This dazzling centrepiece dessert features 3 layers of ice cream: Hazelnut & Hazelnut Brittle, Belgian Chocolate and Maxi Moo Moo (organic milk). The ice cream layers are surrounded by a chocolate and hazelnut coating with half dipped chocolate hazelnuts. This will definitely delight all those lovers of chocolate and hazelnuts!
The heavy weight division... this is the heaviest of ice cream cakes coming in at 1.9kg! Serves 12-18. 
Milk, egg wheat, nuts (hazelnuts). All our products may contain traces of other allergens.
Store in the freezer. Box size: 20x20x12 cm
Before serving, leave for around 1 hour in the fridge or 30 minutes at room temperature to allow to soften. Cut with a dry, sharp knife.
---