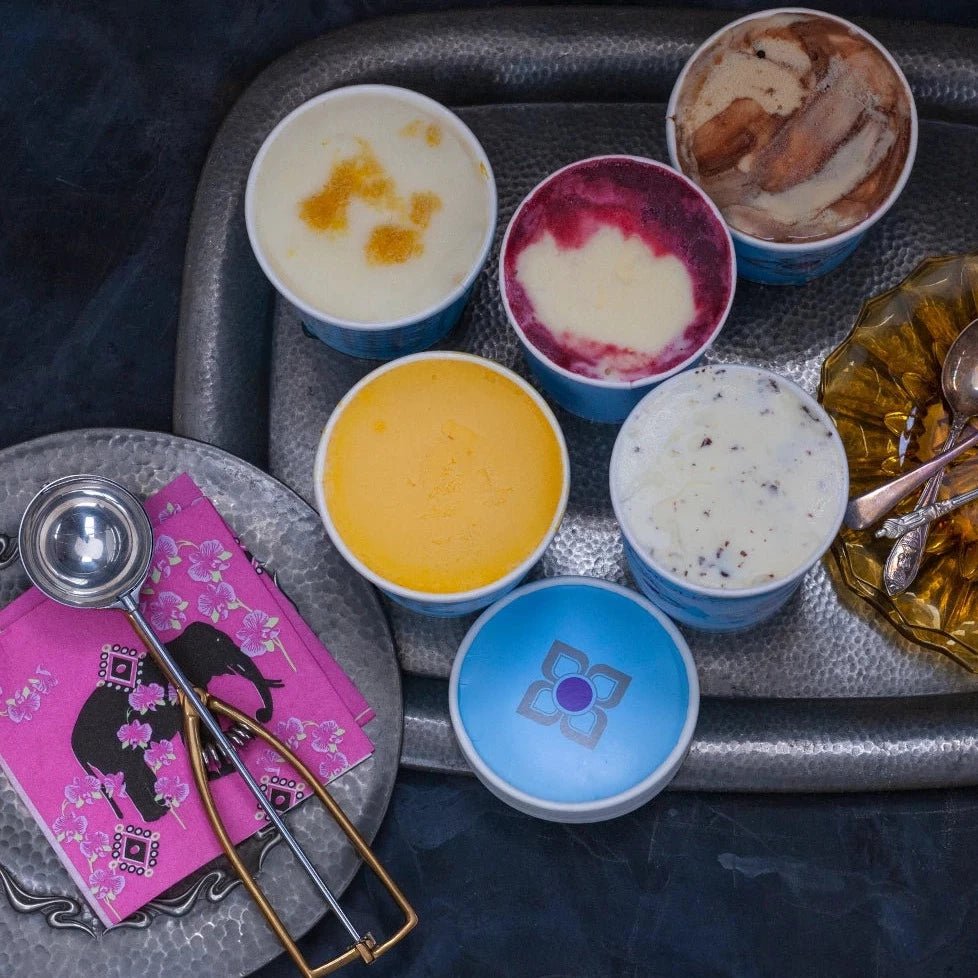 THE DAILY SCOOP SUBSCRIPTION
£45.00
Special offer

• Save
With The Daily Scoop you will receive 5 medium tubs (474ml) every month. The flavours will be a selection of vegan sorbet & organic milk ice cream chosen by us, based on the preferences you express when signing up. Encourage your tastebuds to try something new and surprising! 
Three months fixed term: £45/month
Three months rolling: £45/month
Sign up for a rolling subscription (minimum 6 months) and get 10% off!
You can pause your subscription at any time and cancel the rolling subscriptions any time after 3 or 6 months. 
All our ice creams are vegetarian and all our sorbets are vegan. All our products may contain traces of allergens. Please refer to individual product pages for specific allergens.
Store at -18 degrees (the standard temperature of a domestic freezer). Best when consumed before the best before date shown.
Allow the tubs to sit outside the freezer for 5-10 minutes to fully enjoy the flavours and textures.
---