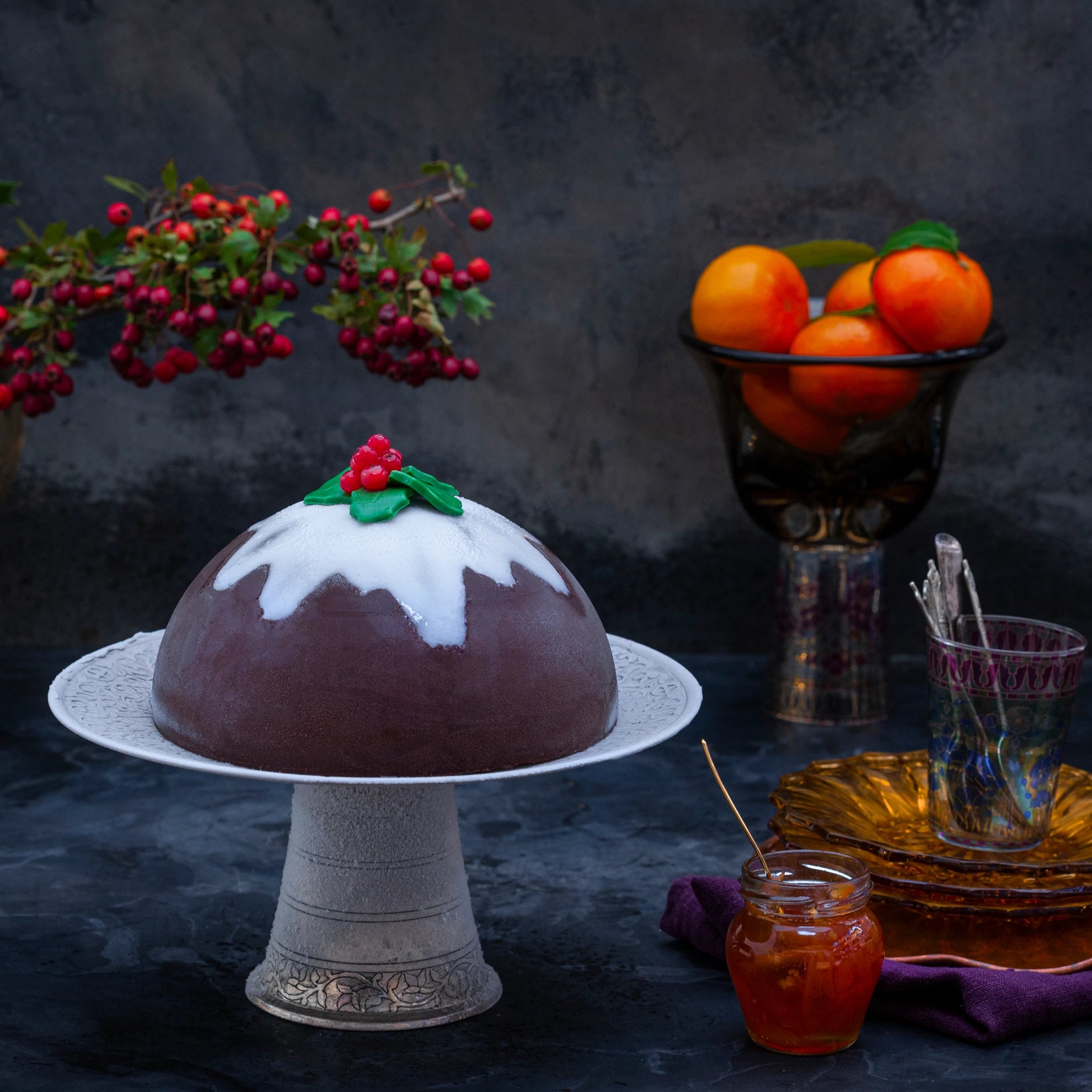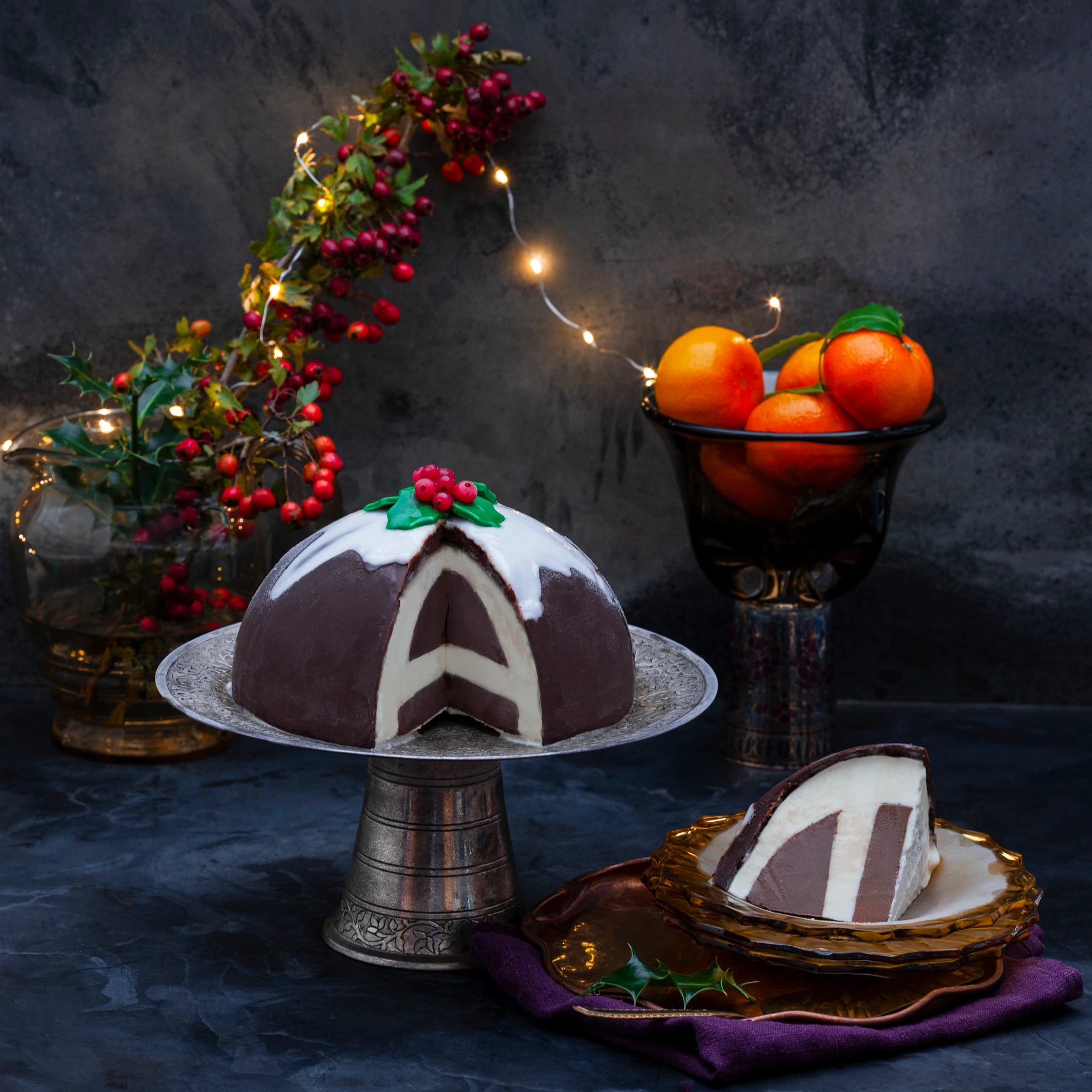 RUBY'S CHOCOLATE ORANGE CHRISTMAS BOMBE
£55.00
Special offer

• Save
A stunning centrepiece dessert, this Christmas bombe features layers of Belgian Chocolate Orange and Maxi Moo Moo (organic milk) ice cream, encased in a dark chocolate shell decorated with redcurrants and fondant holly leaves. 
Serves 12-18 people.
No sponge base: milk, egg.
With a sponge base: milk, egg, wheat.
All our products may contain traces of other allergens.
Store in the freezer. Box size: 20x20x12 cm
Before serving, leave for around 1 hour in the fridge or 30 minutes at room temperature to allow to soften. Cut with a dry, sharp knife.
---