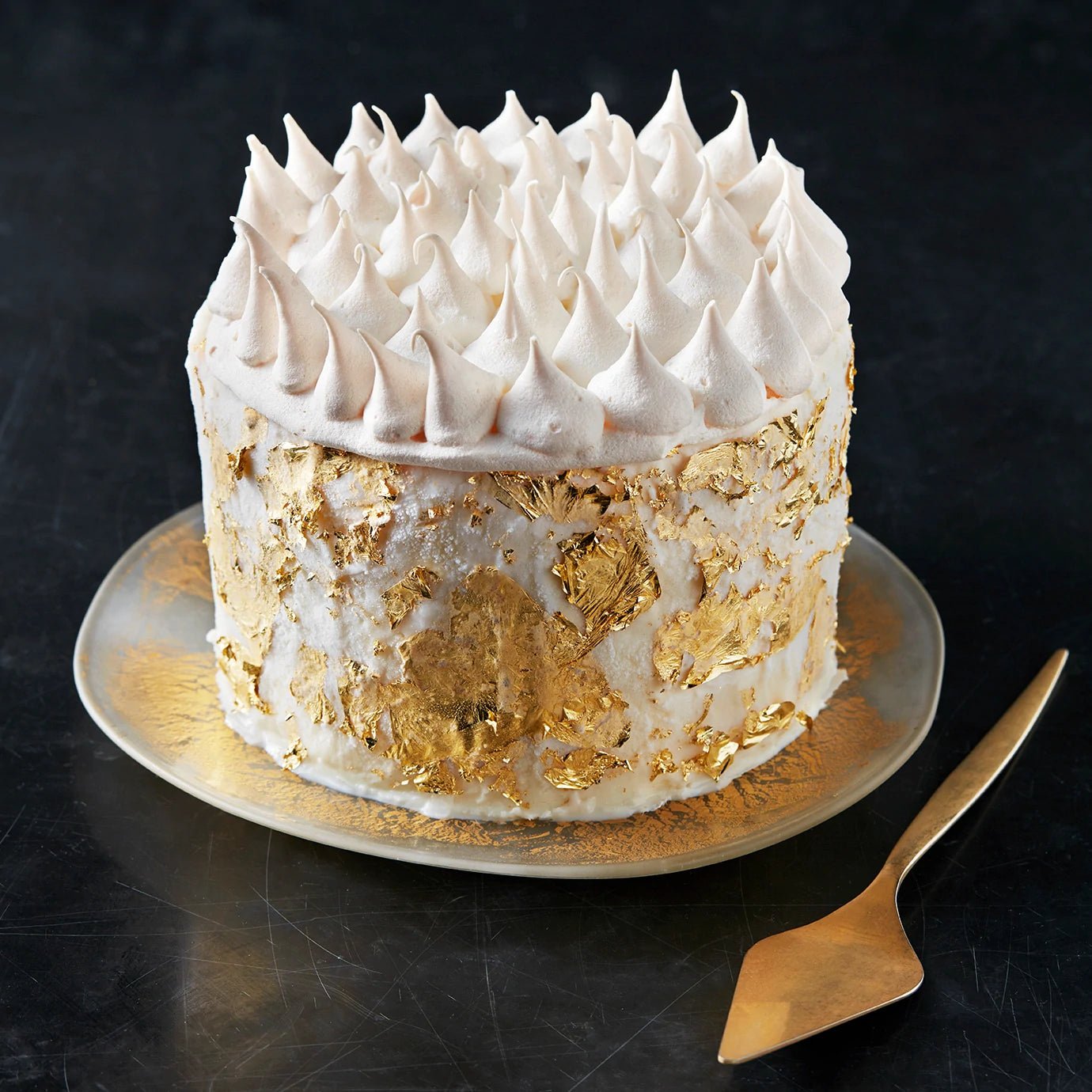 GOLD LEAF ENCRUSTED ICE CREAM CAKE
£100.00
Special offer

• Save
The Gold Leaf Encrusted Ice Cream Cake, topped with meringue peaks, encases 3 layers of organic milk ice cream chosen by you. This elegant cakes is the perfect centrepiece for birthdays, anniversaries and special celebrations.
All our ice cream is vegetarian and contains milk and egg. All our ice cream may contain traces of nuts, seeds, wheat and soya. As this cake includes bespoke flavour layers, the full allergen list depends on your final choice of flavours, contact us for details.
Store at -18 degrees (the standard temperature of a domestic freezer). Store frozen, in a sealed box, for up to 3 weeks. Box size: 8x8x5 inches. The meringue toper is to be stored in a cool, dark place (not in the freezer). The topper is boxed separately in a box measuring 20.5x20.5x7.5cm

Remove your ice cream cake from the freezer and store it, uncovered, for around 30 minutes (at room temperature) before you would like to serve it and add the meringue topper. Your cake should be served when it is just starting to melt, to appreciate the full flavour of the layers. Try not to eat the cake straight out of the freezer! Slice as you would an ordinary cake using a dry knife. It's best not to use a wet knife as this may cause ice to form. If it's a little difficult to slice through, run your knife under a hot tap and dry thoroughly before slicing.
If you wish to add candles it's easier to use candle holders. Sparklers are fun but may cause the top of the cake to melt slightly.
---