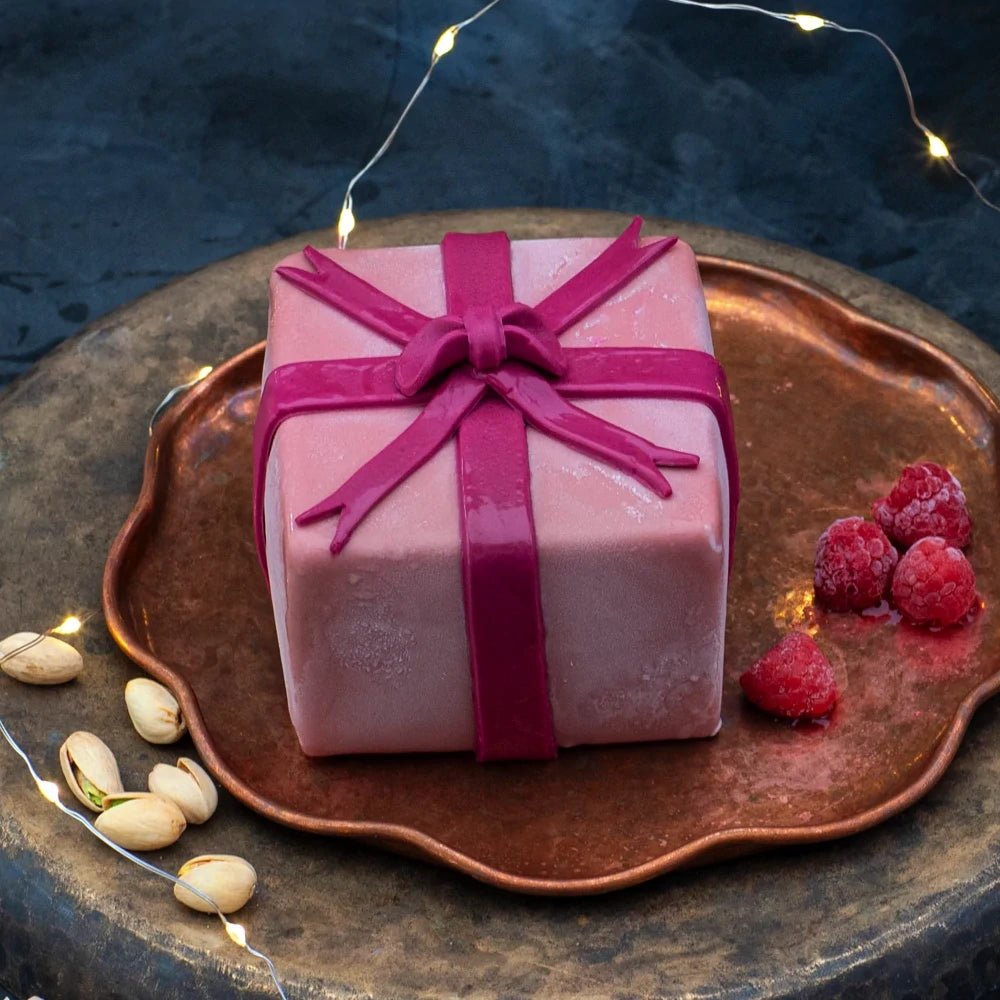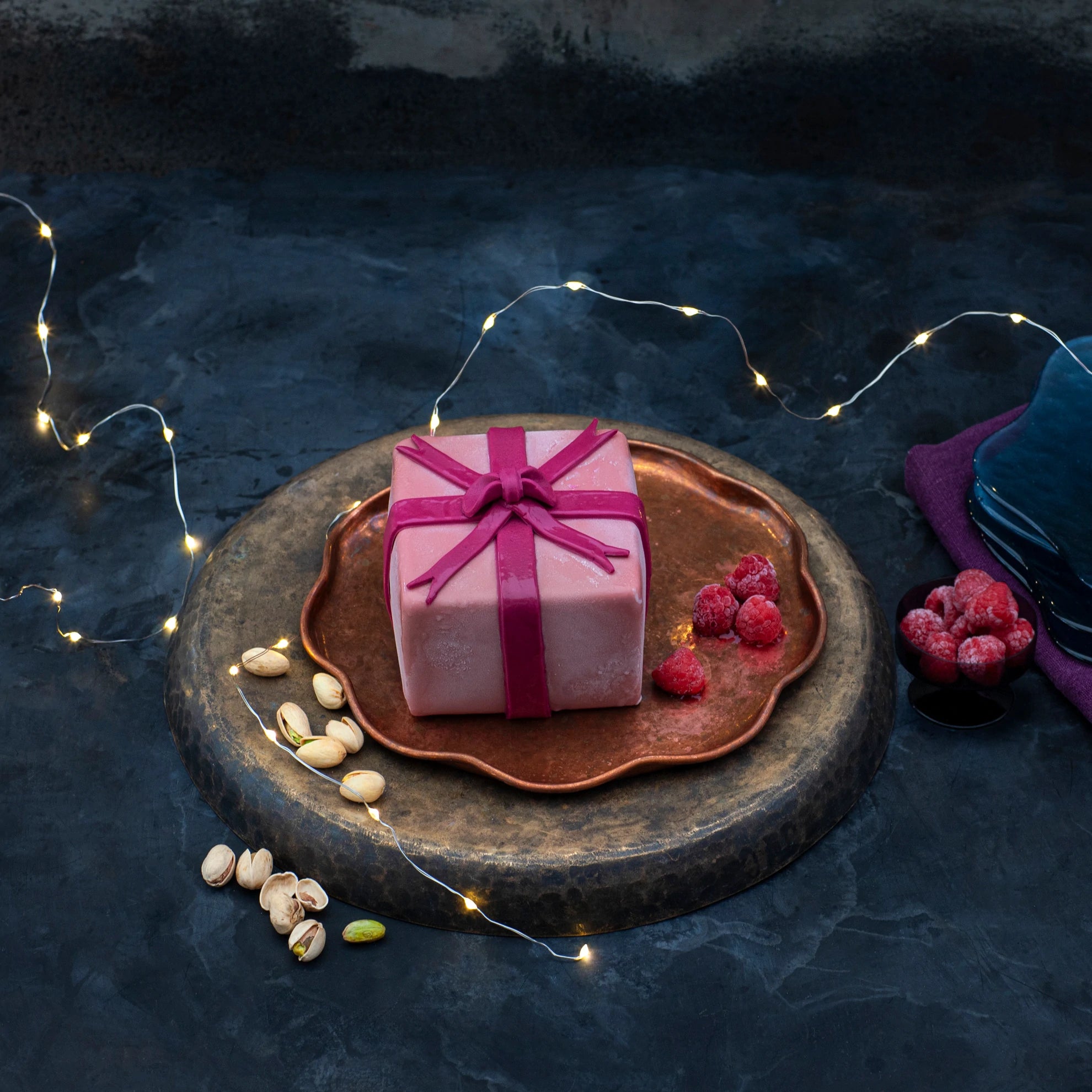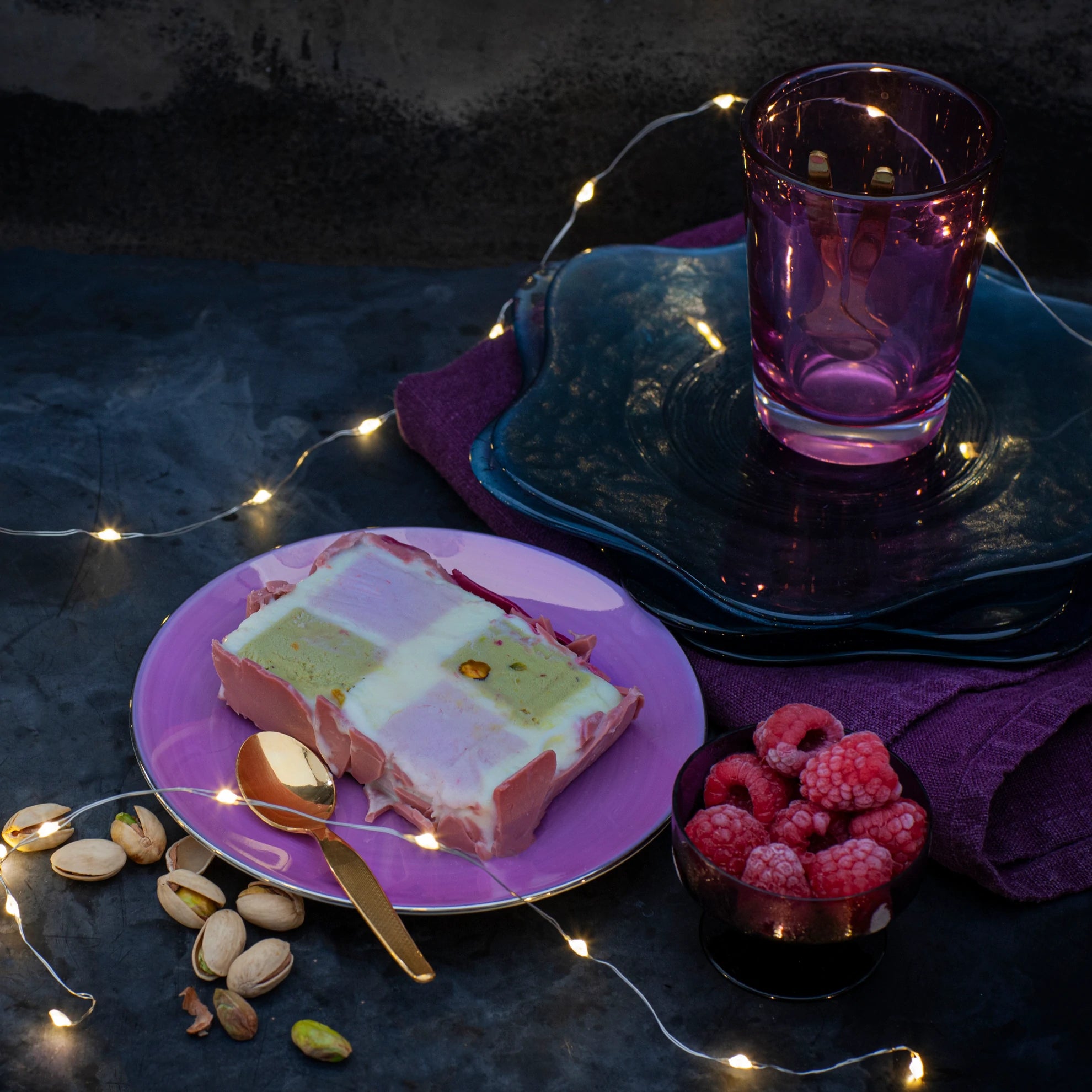 FANCY NANCY PISTACHIO & RASPBERRY CUBE
£40.00
Special offer

• Save
A compact pink cube of fancy joy inspired by the patterns of a Battenberg, but not a Battenberg... Delightful squares of Pistachio and Raspberry ice cream encased in creamy organic milk ice cream and coated in ruby chocolate, decorated with a fondant bow.
Serves 4. 
Milk, Egg, Nuts (Pistachios). All our products may contain traces of other allergens.
Store in the freezer. Box size: 12x12x9 cm. Total weight: 500 g
Before serving, leave for around 1 hour in the fridge or 30 minutes at room temperature to allow to soften. Cut with a dry, sharp knife.
---