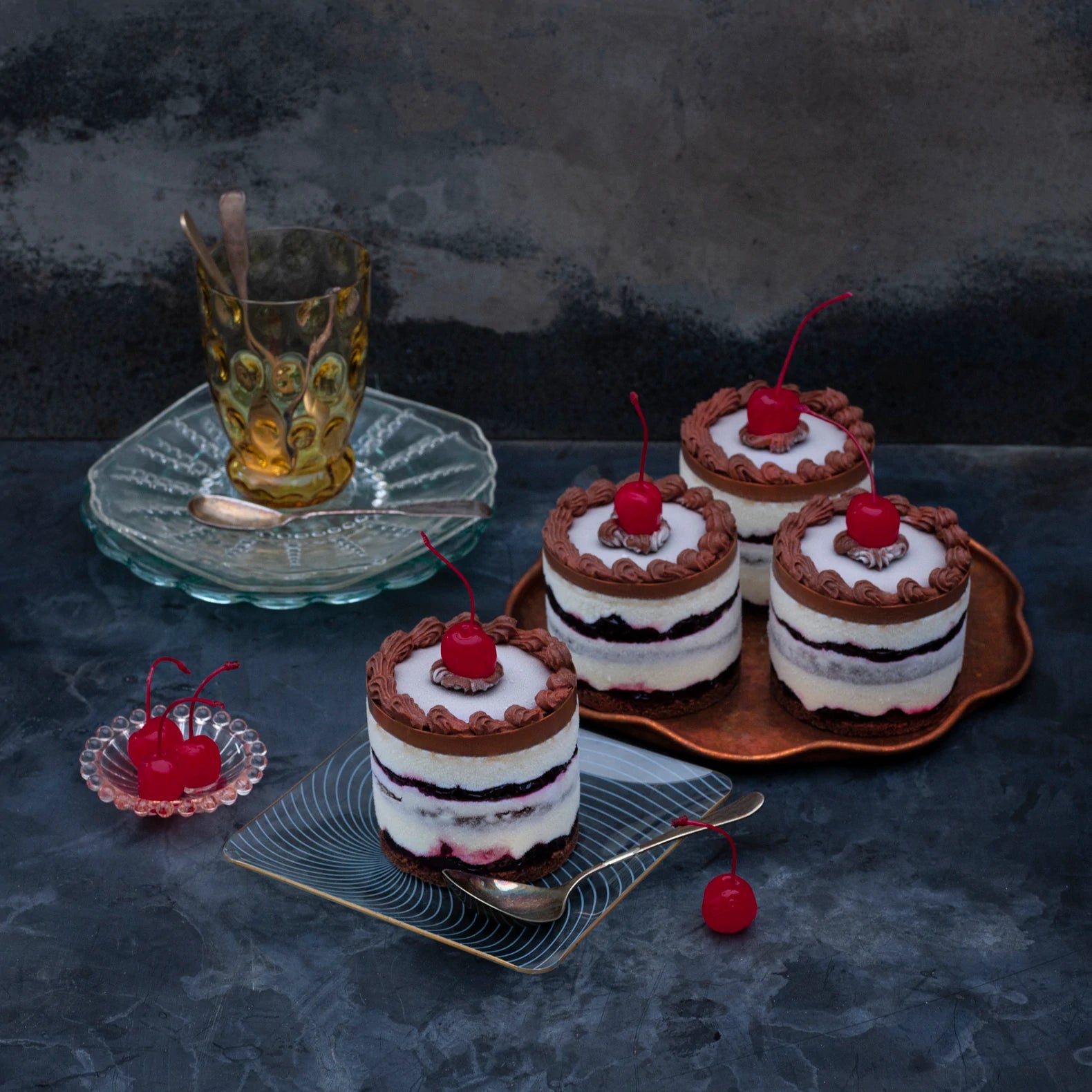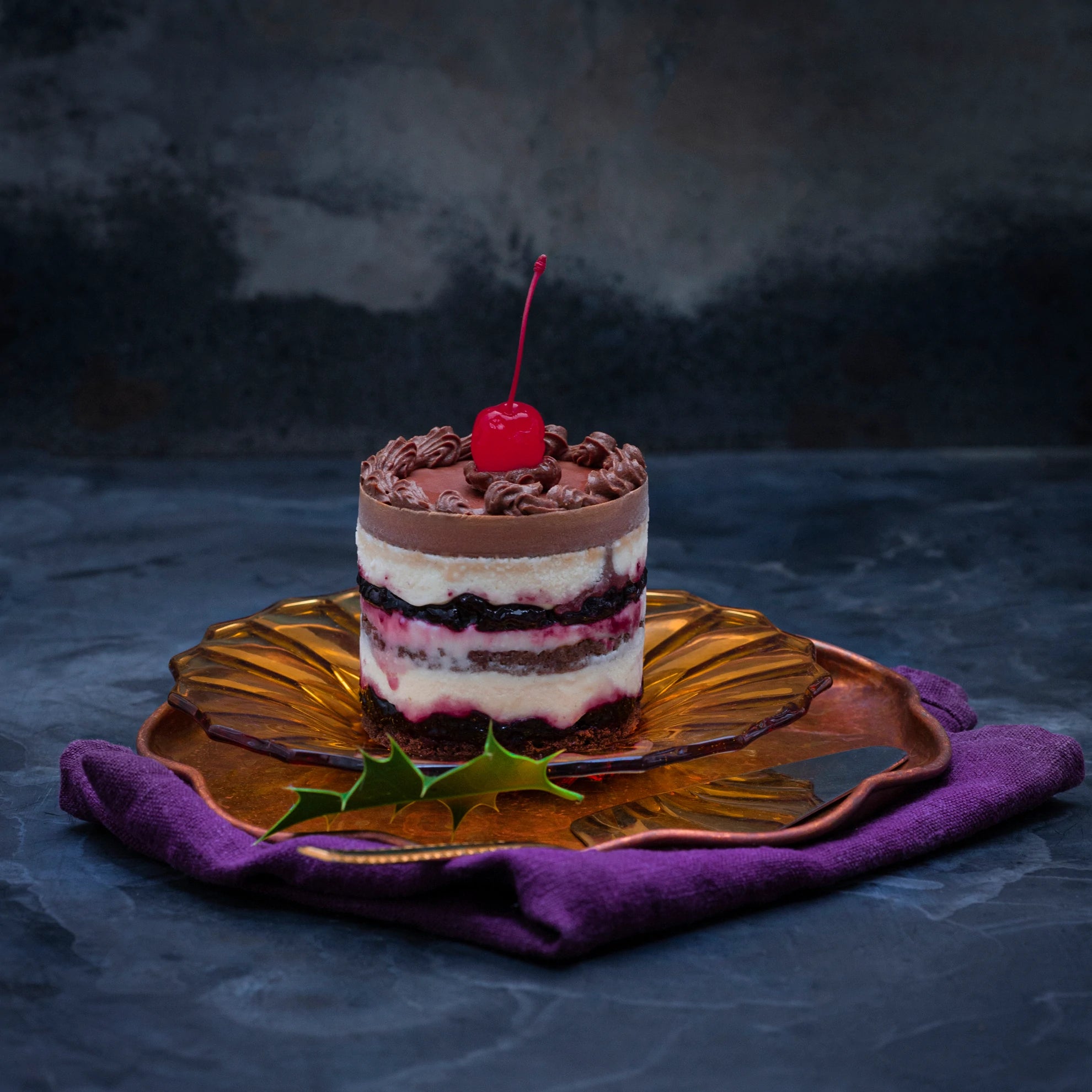 CHRISTMAS CHERRY BLACK FOREST GATEAUX
£55.00
Special offer

• Save
Chocolate Genoese sponge soaked with Kirsch, oodles of homemade cherry jam and organic milk ice cream, dark chocolate ganache and a cherry on the top... what more could you possibly wish for!
Box of 4, serves 4 to 8. 
Milk, egg, wheat. Contains alcohol (Kirsch).
Store in the freezer. Box size: 20x20x12 cm
Before serving, leave for around 1 hour in the fridge or 30 minutes at room temperature to allow to soften. Cut with a dry, sharp knife.
---