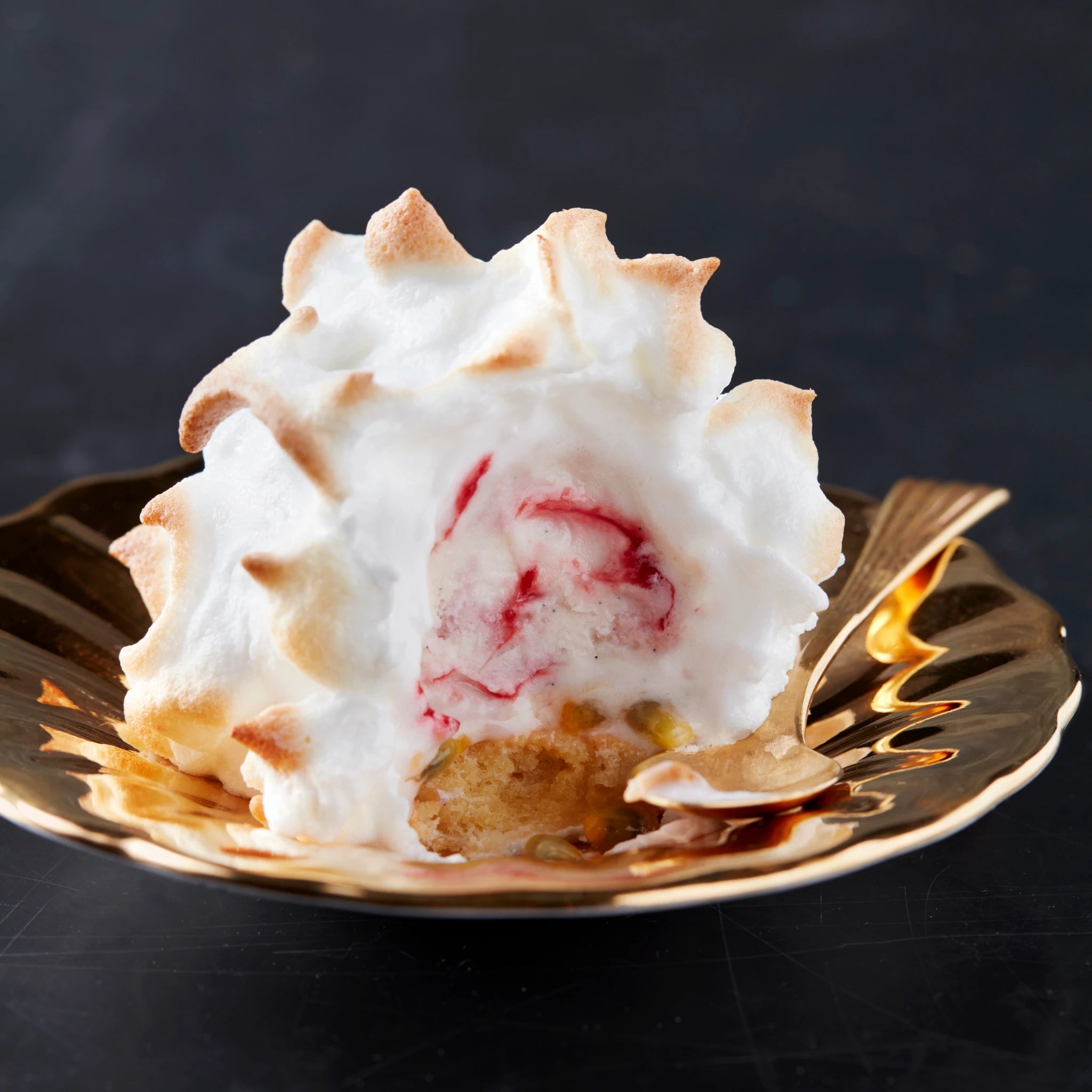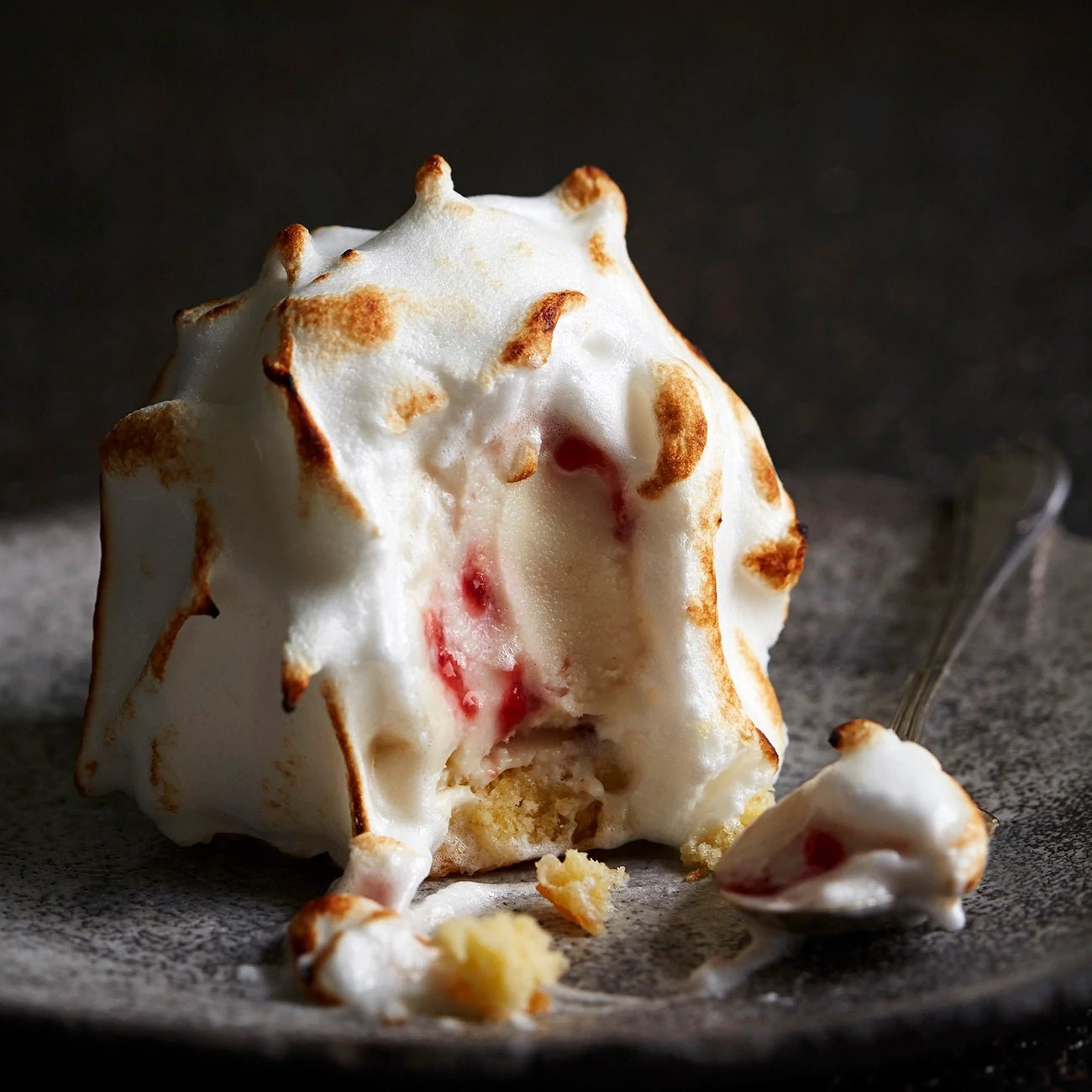 £32.00
Special offer

• Save
This product is available for collection only.
A box of four of our individual Baked Alaskas made from Raspberry Ripple ice cream set on a round of Genoese sponge and enclosed in Italian meringue. Hot and crispy on the outside with an Arctic centre.
Supplied frozen, use within 48 hours.
Milk, egg, wheat.
All our products may contain traces of other allergens.
Supplied frozen, use within 48 hours. Box size: 8x8x5 inches
Keep your Mini Baked Alaskas in the freezer until your oven has reached 240C (gas 8). Remove from the freezer and place on a cold tray. Bake in the middle of a very hot oven for 5-10 minutes, until golden brown on the outside, testing one first to arrive at the optimum time. The Baked Alaska should be firm and crisp on the outside and frozen in the middle. Consume immediately.
---