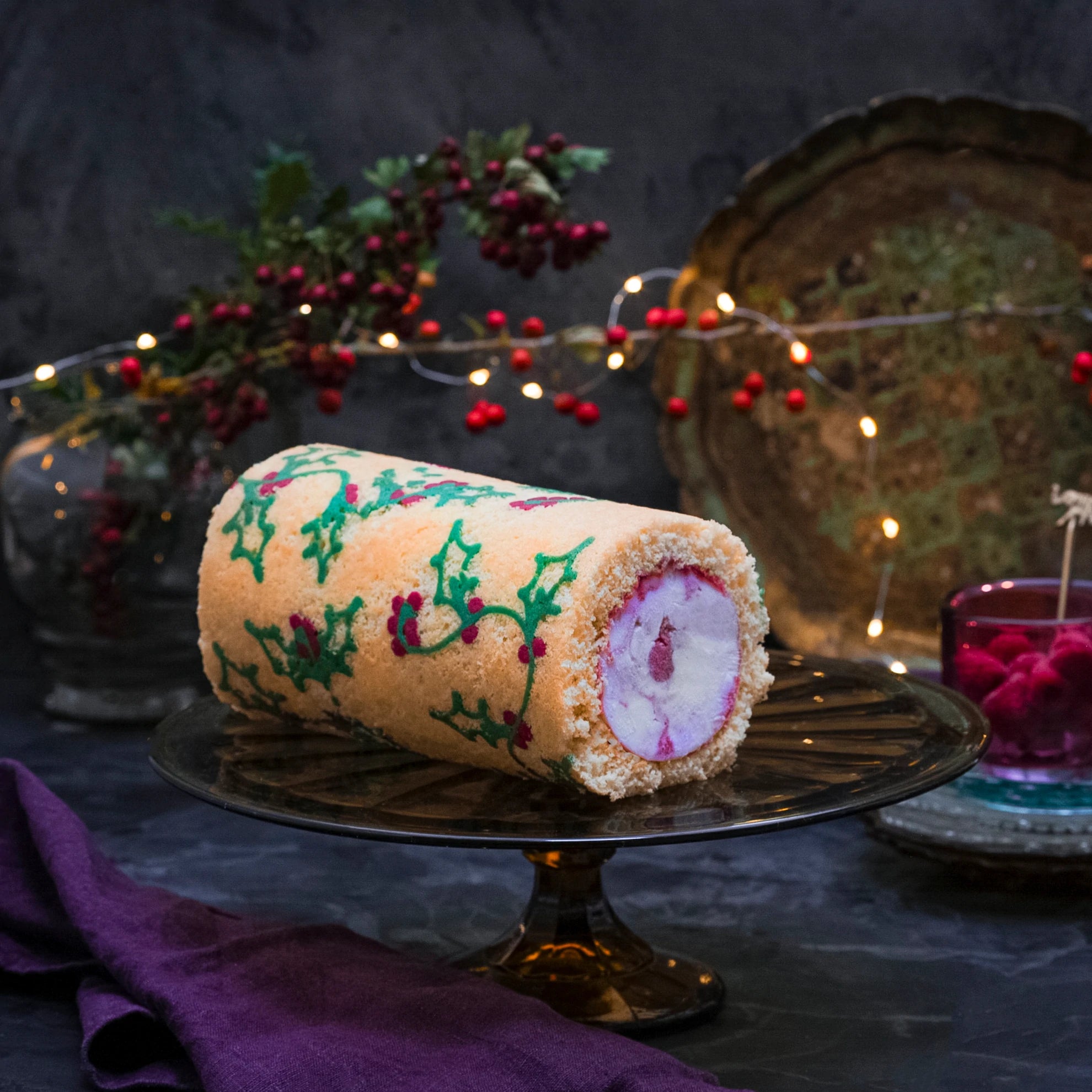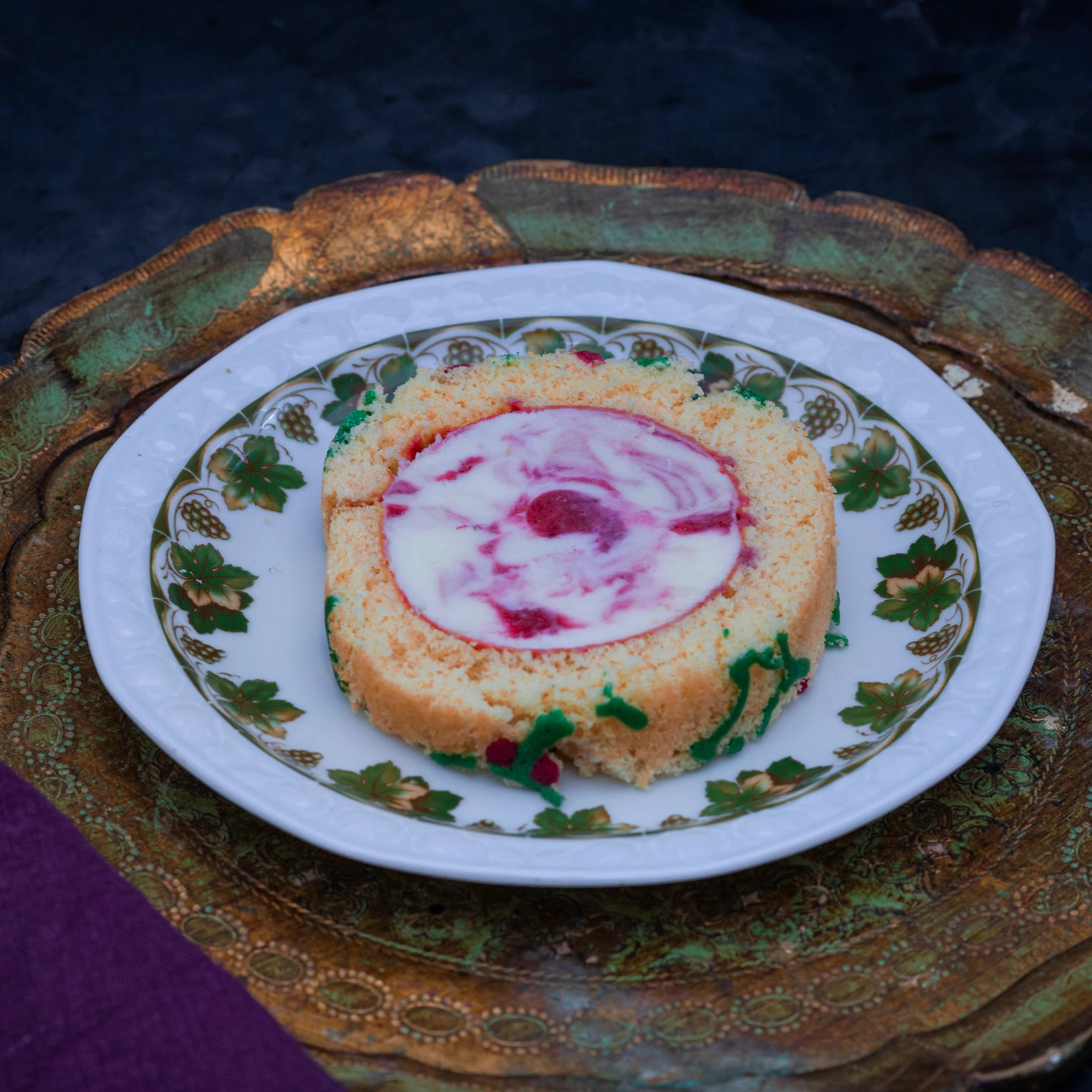 £50.00
Special offer

• Save
A super dooper impressively large Christmas Antarctic Roll, this is a raspberry ripple extravaganza surrounded with hand painted (edible of course) holly leaves in a Genoese sponge.
Serves 10.
Milk, egg, wheat.
All our products may contain traces of other allergens.
Store in the freezer. Box size: 45cm x 13cm x 10cm
Allow the roll to soften in the fridge for an hour or at room temperature for around 30 minutes before serving.
---