We created lots of bespoke products for this 2015 collaboration! We supplied 520 Jaffa bombes (cakes inspired by their classic jaffa cake), 250 litres of ice cream in napoli pans, 520 ice cream sandwiches and bespoke toppings. We created flavours such as - Rum & Raisin ice cream with a chocolate rum sauce and fruit shortcake crumble as well as Earl Grey ice cream with rich tea biscuit crumble and Green tea and ginger nut sorbet! 
McVities then organised a branded van to appear all over central London using radio and press coverage. 
Our McVitie's collaboration has a special place in our Ruby Violet hearts! Our bespoke Jaffa Bombes have won a place in our product line up and we offer them to our customers. 
 "Hold the tea. McVitie's have launched a range of limited edition ice cream treats inspired by your favourite biccies." - Metro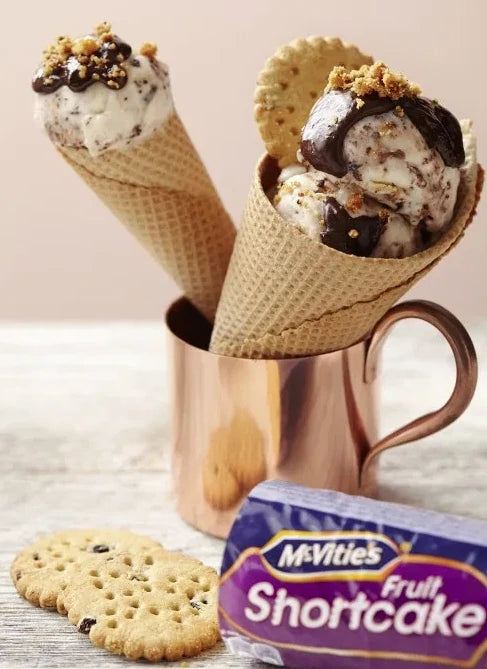 One of the bespoke products, using McVitie's fruit shortcakes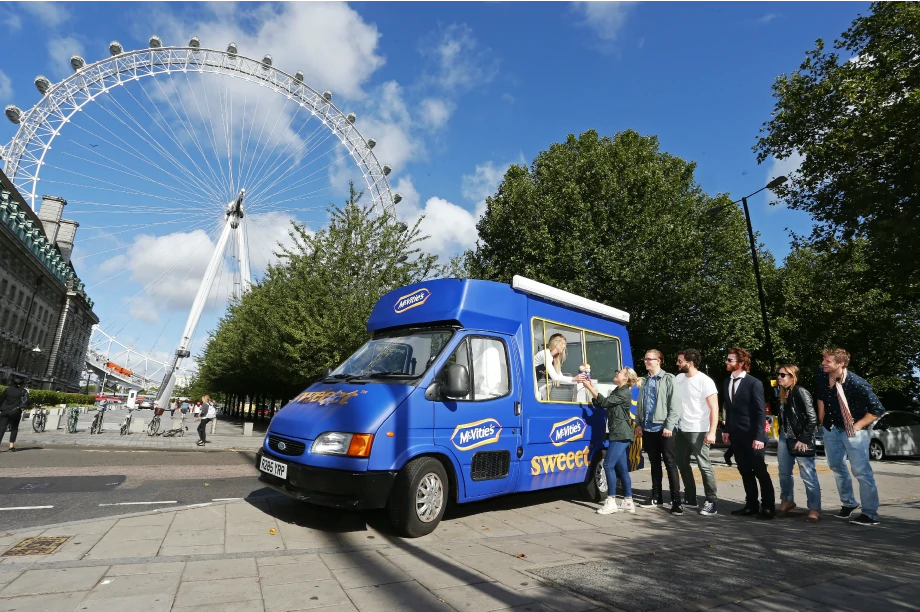 The McVitie's ice cream van under the London Eye
Are you feeling inspired to collaborate with us? Drop us a message!