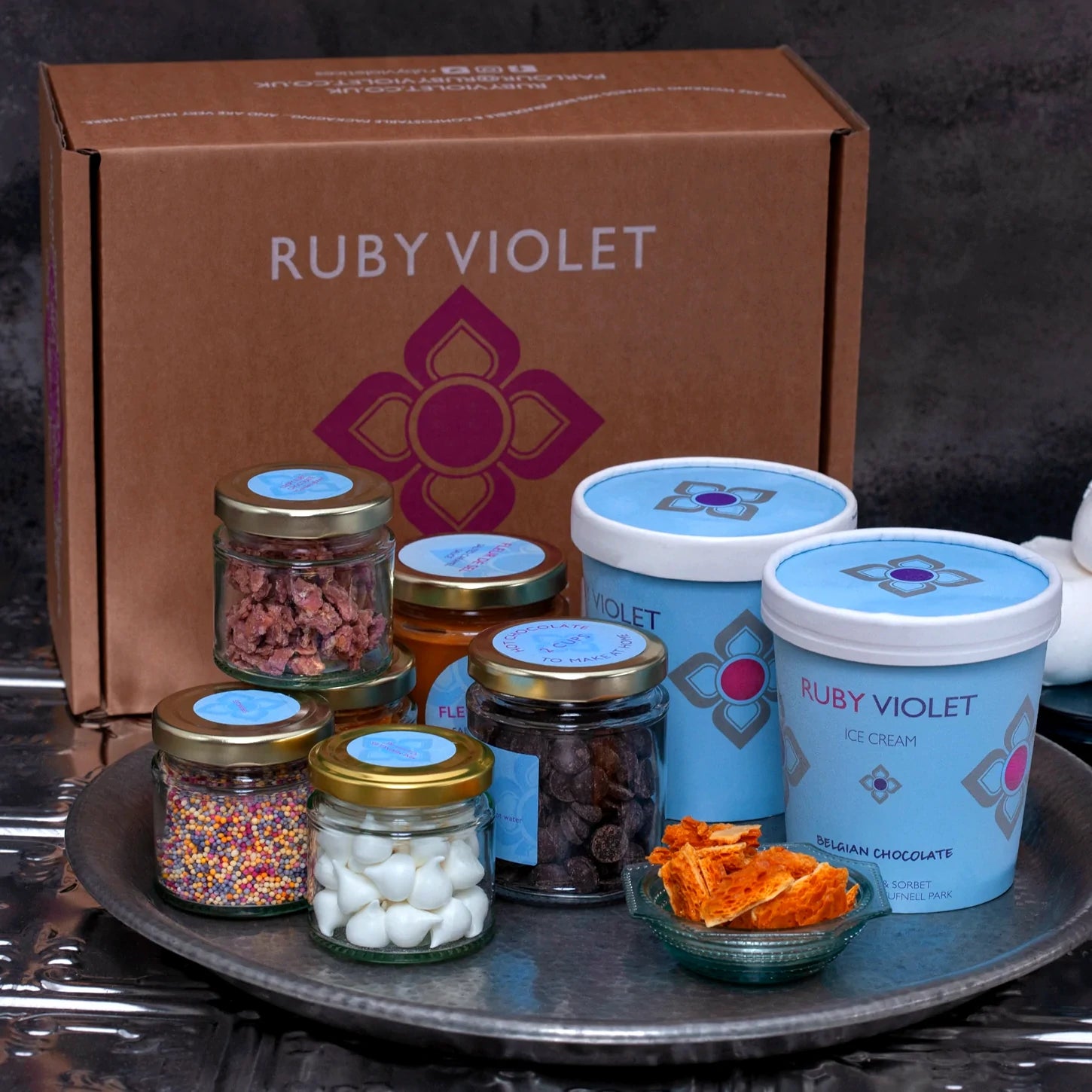 We make the best sundaes at Ruby Violet but we know it's not always possible to visit our parlours during a dinner party, birthday celebration or even a film night so we've put together a sundae making kit so you can indulge at home.
Serves 4 box includes - 2x medium tubs (474ml) of ice cream or sorbet, 4x meringues, 4x toppings and 2x sauce jars (1 x Salted Caramel & 1 x Chocolate). 
474ml tubs.
(S)= Vegan Sorbet
If your chosen flavour does not contain (S) that means it is an Organic Milk Dairy Ice Cream. 
All our ice cream is vegetarian, it contains milk and egg and may contain other allergens. All our sorbets are vegan but may contain allergens.
Fleur de Sel Caramel sauce: milk.
Chocolate sauce: soya
As this product includes flavours and toppings chosen by you, the final list of allergens will vary. All our products may contain traces of different allergens. Please contact us if you need any more information.
The DIY Sundae Box measures 29 x 21.5 x 13cm. The tubs (474ml) need to be stored in the freezer. The meringues should be stored in a cool dark place (box size 23.5x8x5cm). All toppings and sauces should be stored in the fridge.
---