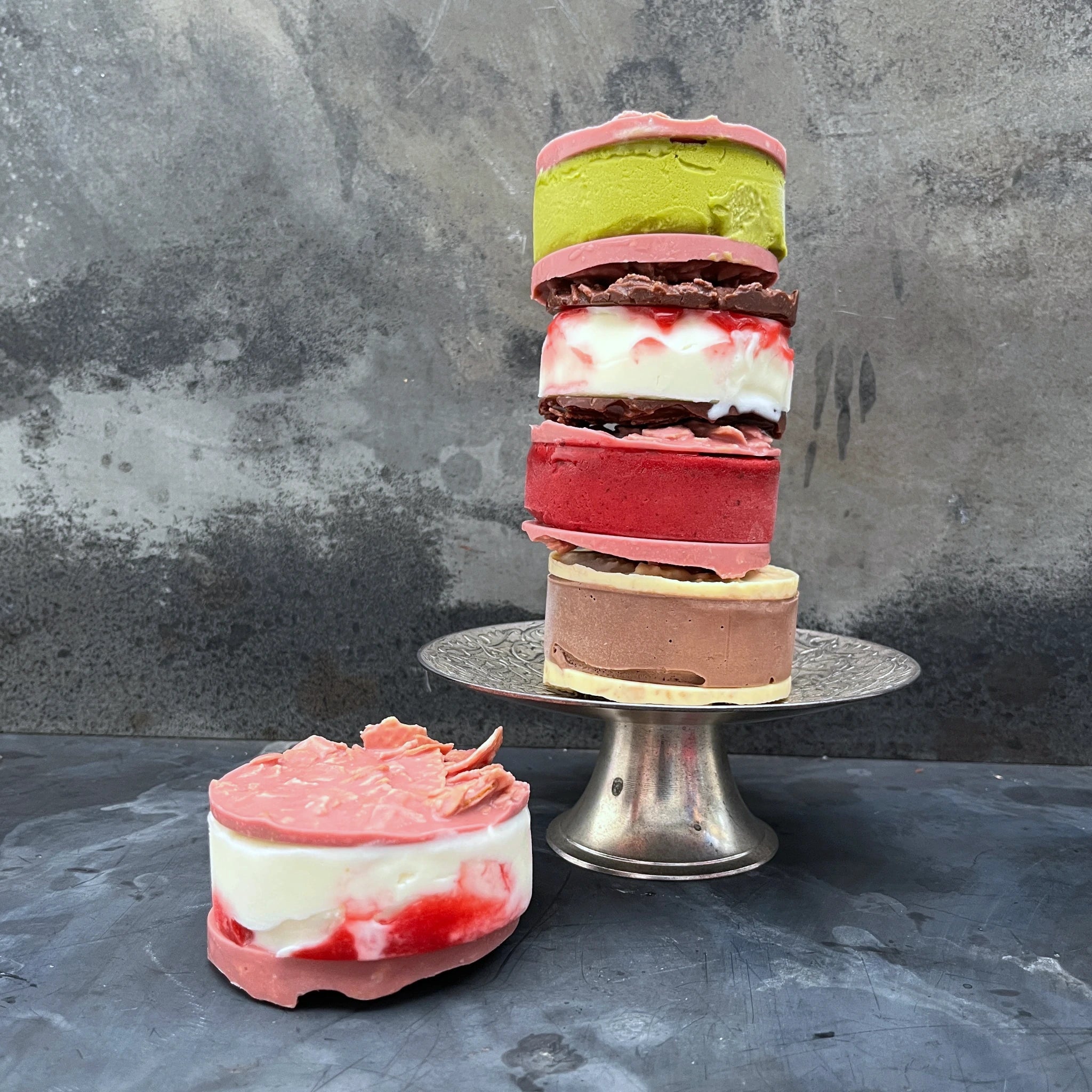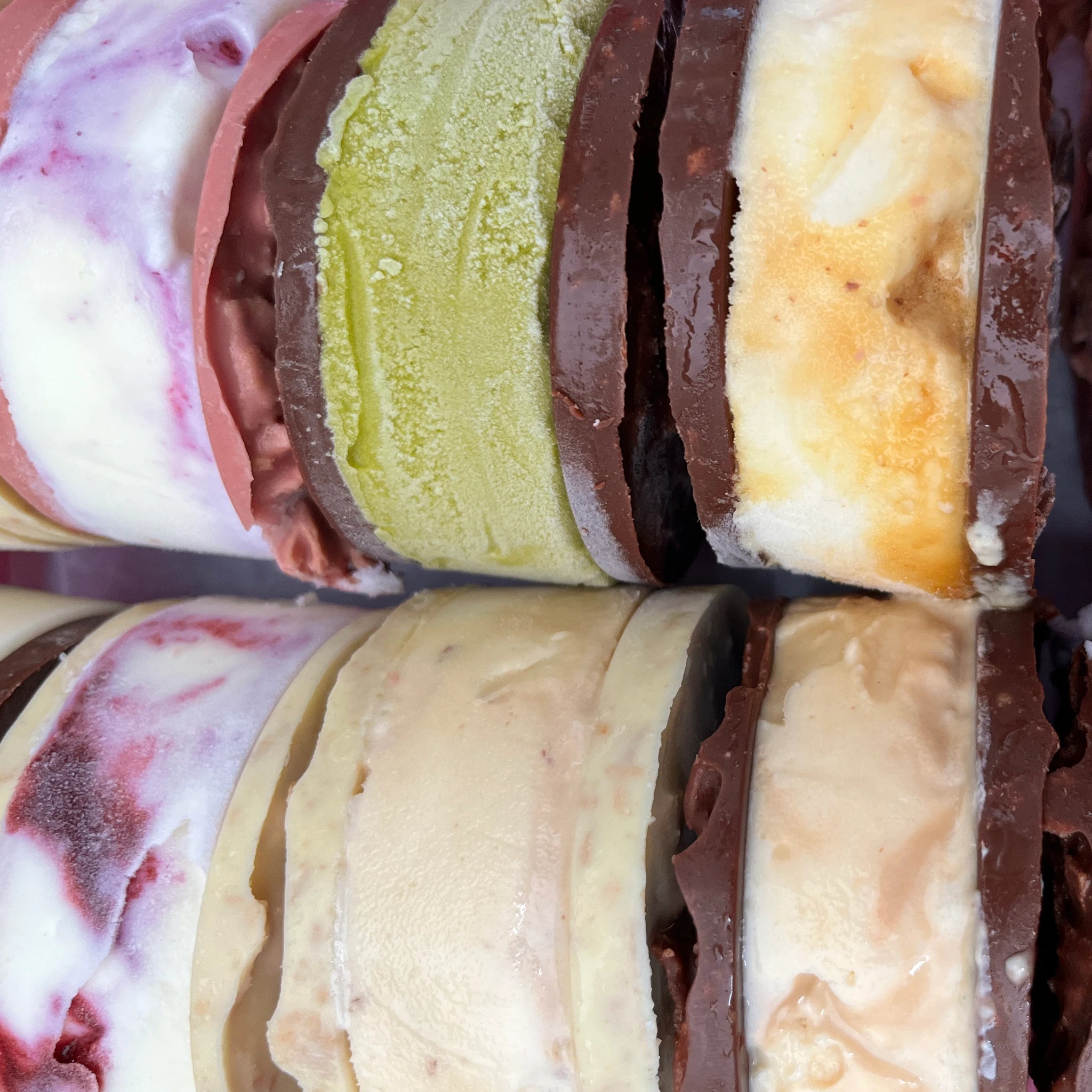 DIY ICE CREAM SANDWICH KIT
A fun pack of 10 hand-made biscuits served with your choice of ice cream flavour to make your own sandwiches! All our biscuits are hand-made and each kit comes with an assortment of White chocolate, Ruby chocolate and Dark chocolate "Crispy Biscuits" - our unique chocolate discs set with crumbled waffle cone!
The kit includes one 475ml tub of ice cream. (S)= Vegan Sorbet. If your chosen flavour does not contain (S) that means it is an Organic Milk Dairy Ice Cream. 
All our ice cream is vegetarian, it contains milk and egg and may contain other allergens. All our sorbets are vegan but may contain allergens. Our biscuits contain wheat and soya and milk. As this product includes flavours chosen by you, the final list of allergens will vary. Please contact us if you need any more information.
Box size: 11 x 9.5 x 9.5 cm
Remove your biscuits and ice cream from the freezer, 10 minutes before you want to serve them, to allow them to soften. Scoop your ice cream and serve it in between your biscuits.
---