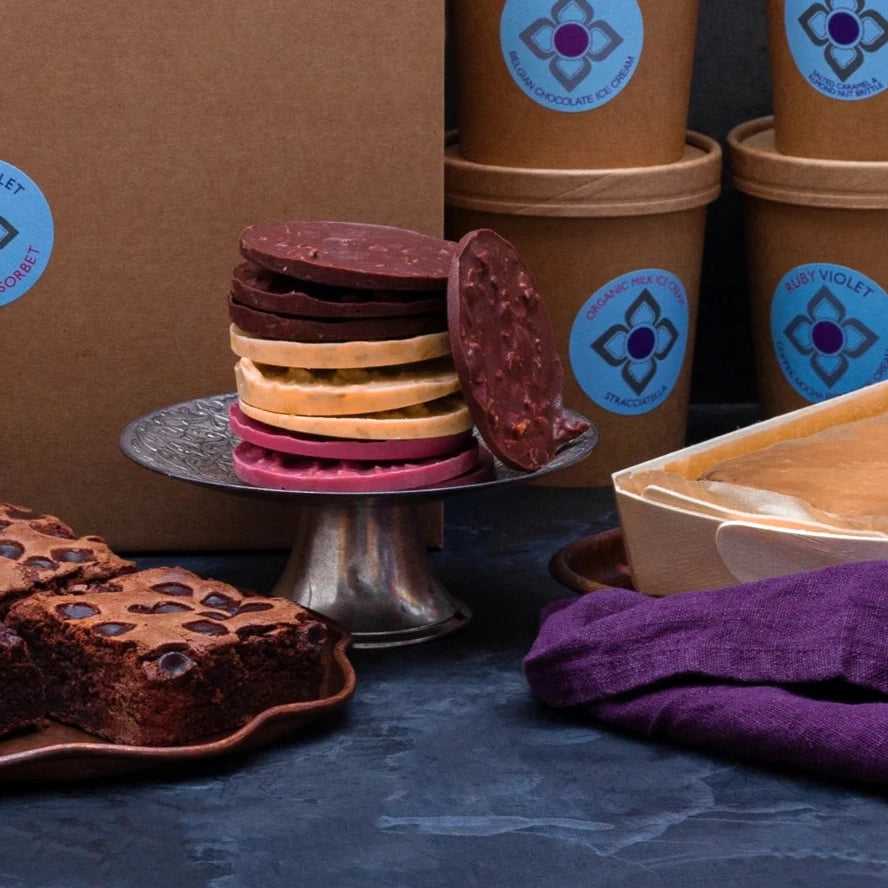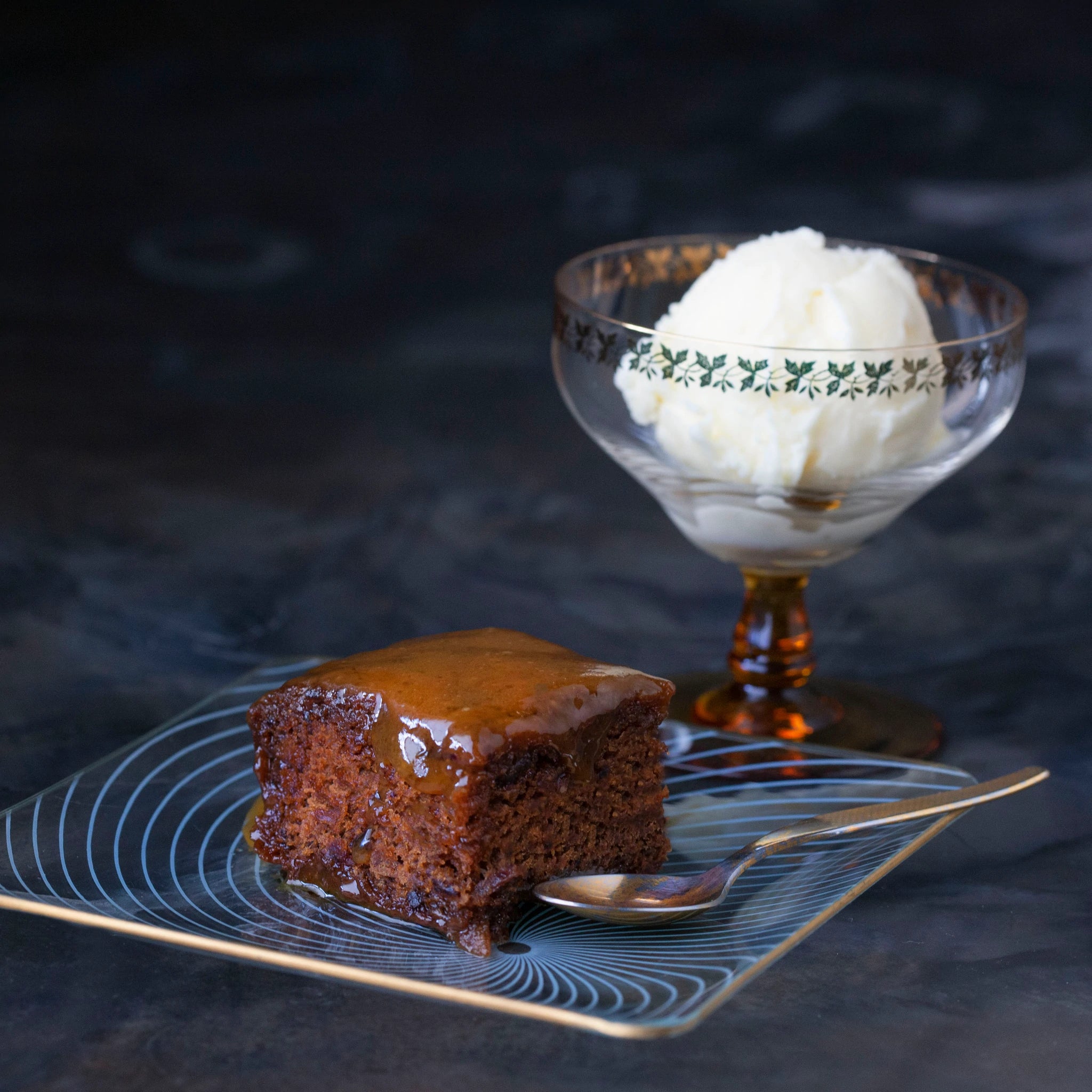 These hampers make the perfect gift, a truly memorable dinner party dessert, or the ideal family & friends indulgence!
Each hamper includes:
4 x 474ml tubs of ice cream or sorbet (ve) of your choice
10 x hand-made biscuits (White chocolate, Ruby chocolate and Dark chocolate "Crispy Biscuits" - our unique chocolate discs set with crumbled waffle cone)
1 x large hand-made sticky toffee pudding
4 x large chocolate brownies
10 x Ruby Violet wafers
1 x chocolate sauce jar
1 x sticky toffee sauce jar
4 x jars of assorted toppings
Tubs: all our ice creams are vegetarian and contain milk and eggs, all sorbets are vegan.
All our products may contain milk, egg, wheat, nuts, seeds and soya. Specific allergens will depend on your choice of flavours, please contact us for more information.
Ice cream and sorbet tubs, biscuits, sticky toffee pudding, brownies: stored in the freezer.
Sauces: store in the fridge.
Toppings: Crispy Chocolate toppings and Honeycomb to be stored in the fridge. The other toppings can be stored in a cool, dark cupboard.
---