In 2021 we collaborated with L'Oreal to create bespoke ice cream sandwiches for a Redken photography shoot. We created a two tone sandwich with contrasting colours and flavours and developed a black charcoal biscuit.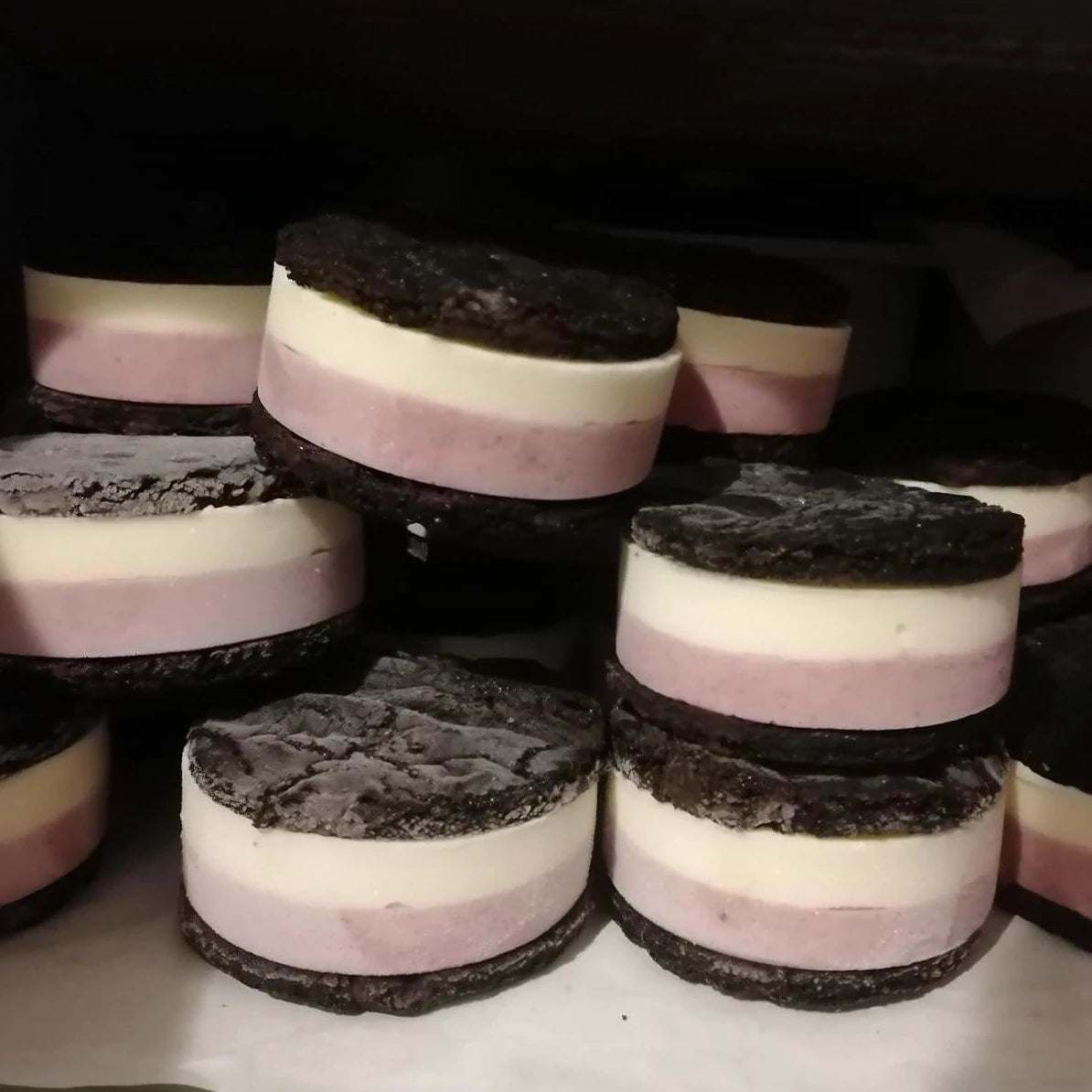 The sandwiches in the freezer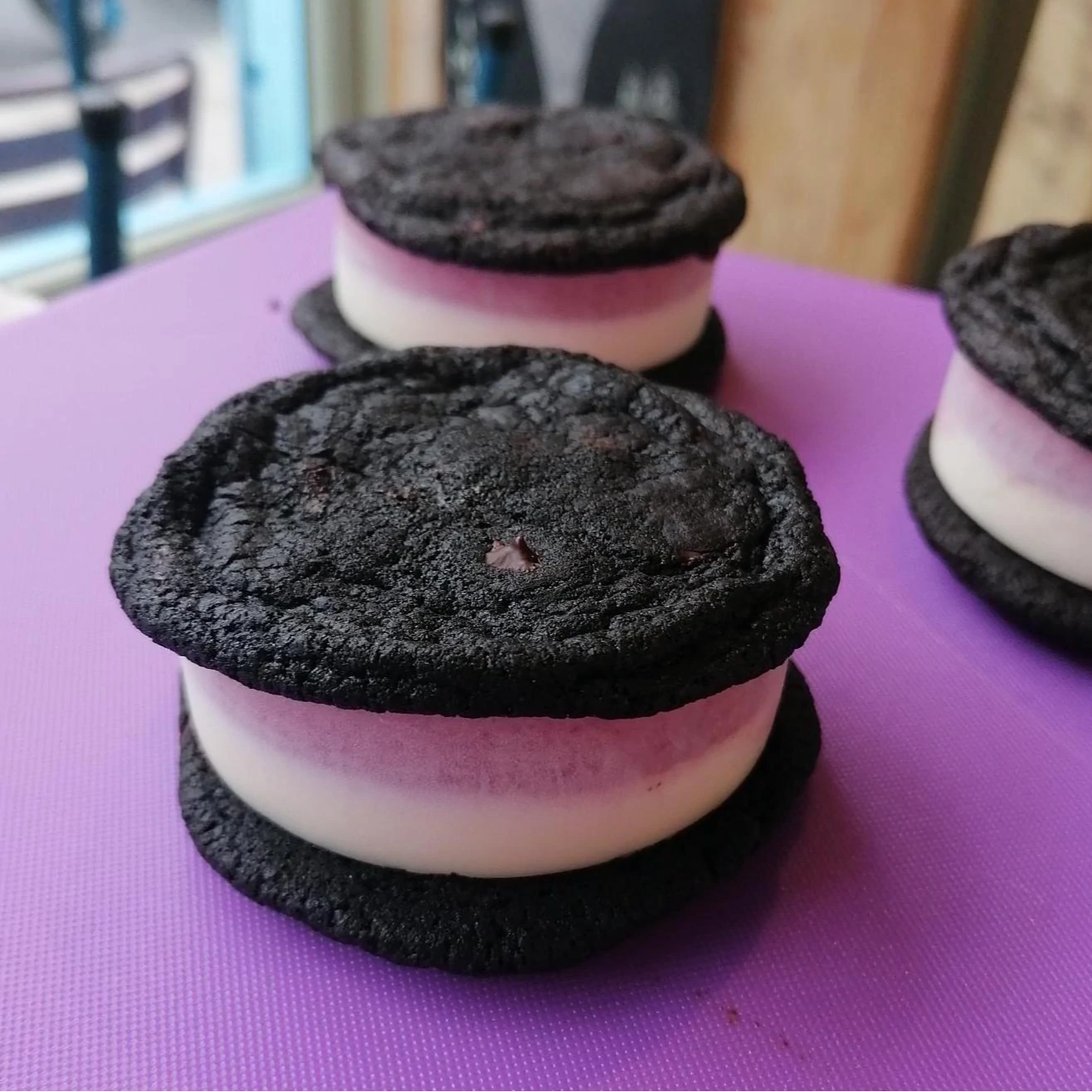 Two tone ice cream sandwich between two charcoal biscuits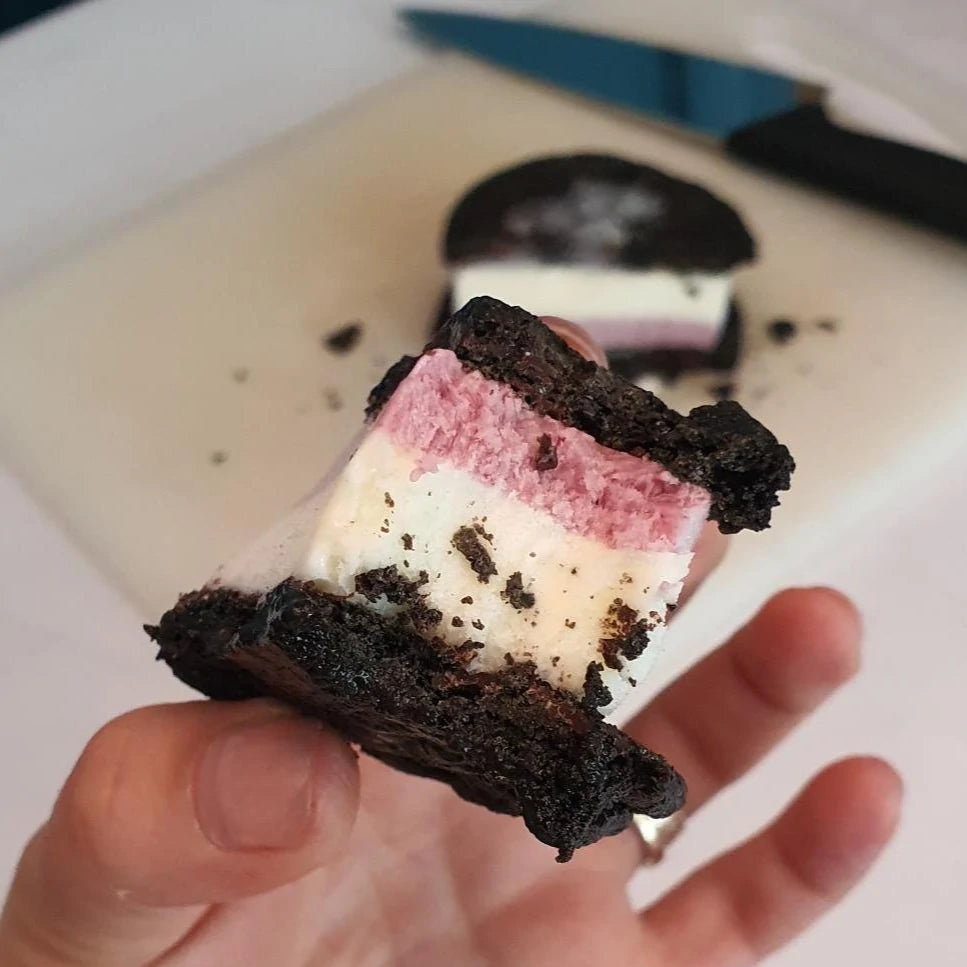 A section of the sandwich
Are you feeling inspired to collaborate with us? Drop us a message!