We were approached by Gin Mare, a gin company looking for someone to create some spectacular bespoke flavours. We worked with the brand for a few months designing 3 ice creams and a sorbet. We made our famous gin and tonic sorbet with 3 ice creams to go alongside, each ice cream was infused with ingredients to compliment the gin in the sorbet. We used rosemary, thyme and basil. We then created bespoke botanical toppings using olives, rosemary and thyme - brittles, candied peels and wafers. 
In April 2017 we attended events with Gin Mare and provided all the bespoke flavours and toppings to their guests. We took our tabletop server and served an experience.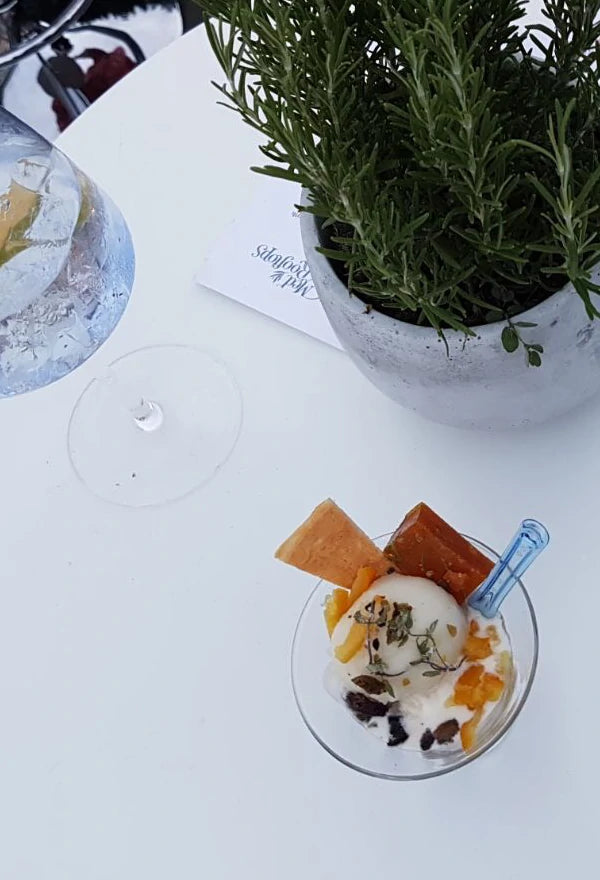 A scoop of Gin Mare & Tonic sorbet with bespoke toppings on the rooftop of the Hoxton Hotel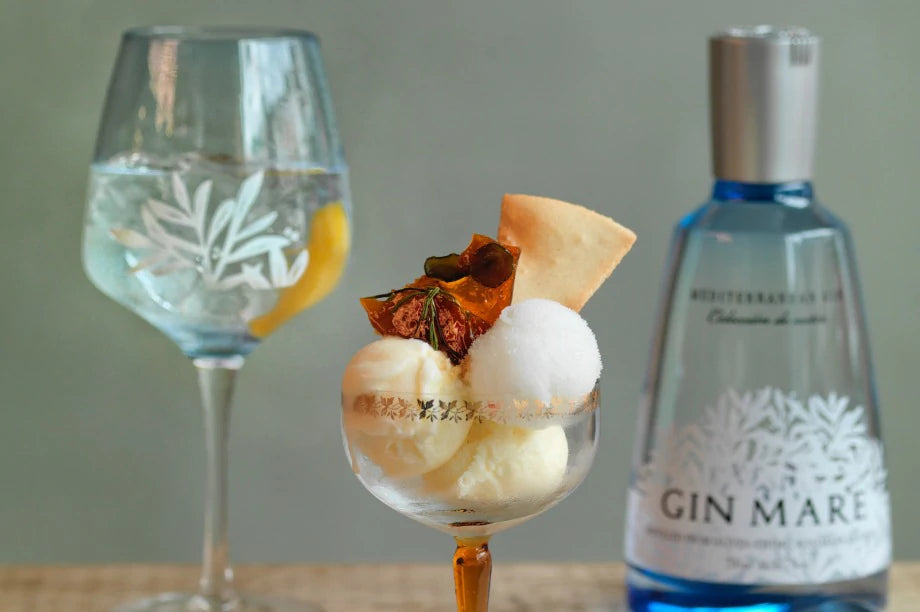 Scoops of the bespoke ice creams and sorbet flavours, with bespoke toppings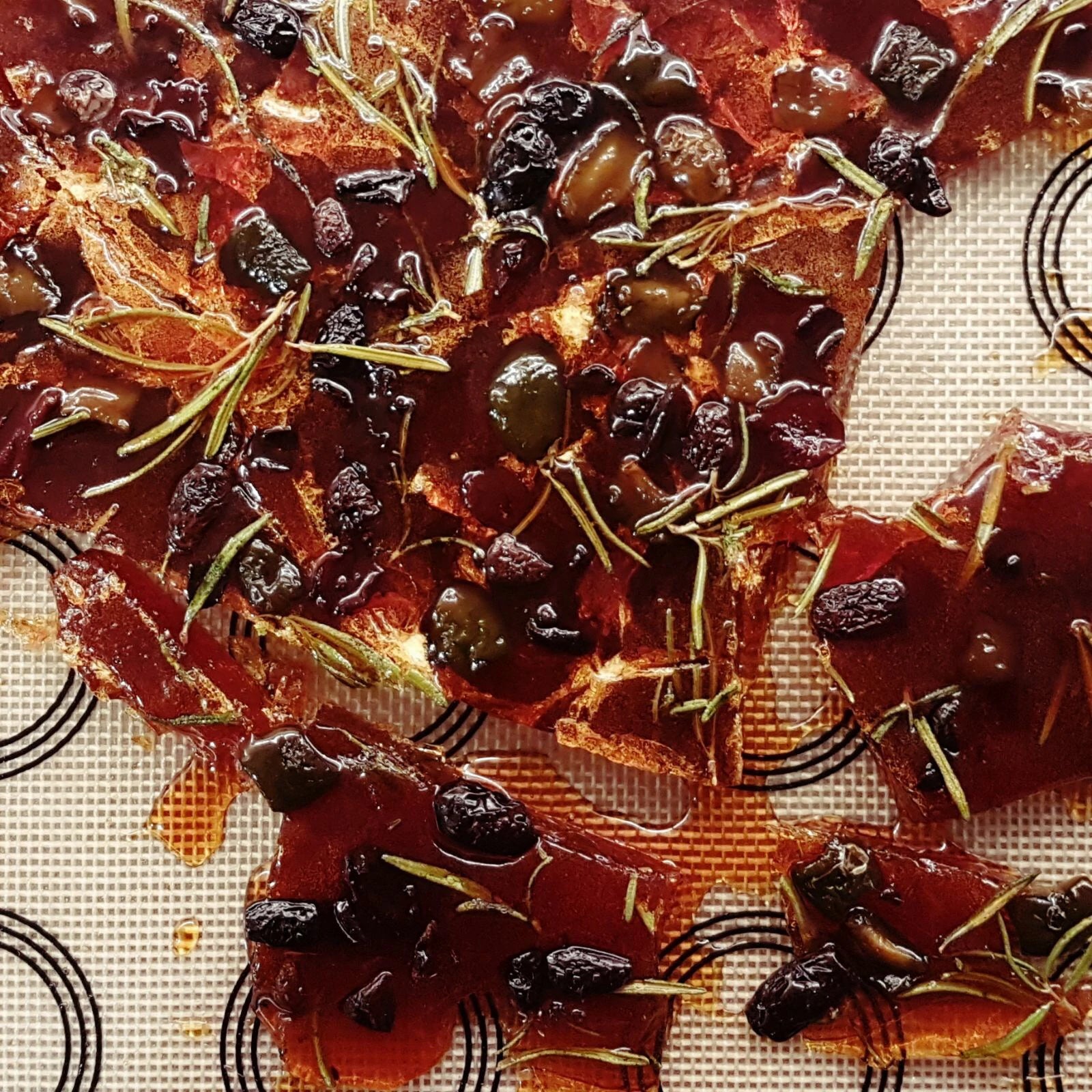 Bespoke olives and rosemary brittle
Are you feeling inspired to collaborate with us? Drop us a message!