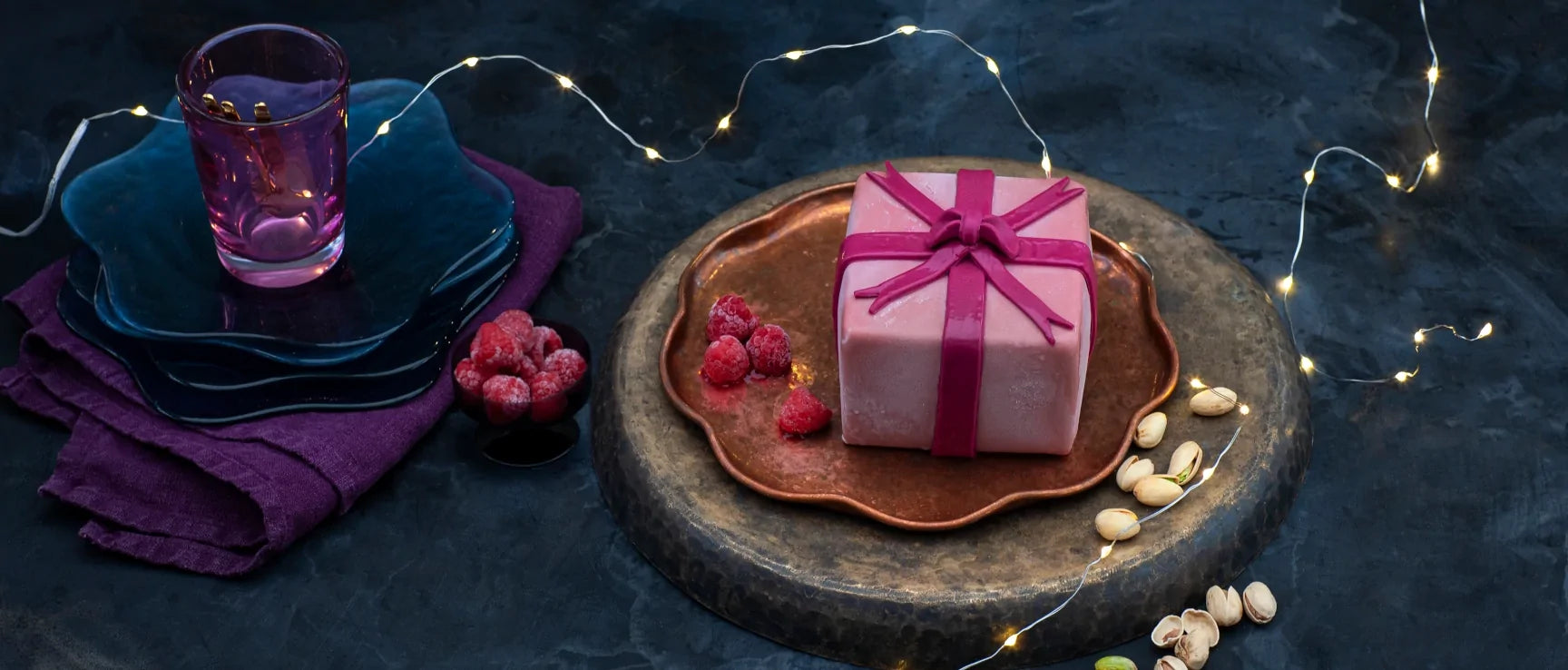 This Festive Season we are sharing with you a selection of handcrafted frozen creations to surprise and delight your friends, family and colleagues with. All our products can be delivered across the UK, in sustainable packaging. More information about delivery dates and rates are displayed at checkout.
TREATS AND GIFTS FOR THE WHOLE FAMILY
Frozen Desserts, The Ruby Violet Way
Our innovative British small batch ice creams, sorbets and ice cream desserts are made from scratch with organic milk, free range egg yolks and fresh fruit using no additives or preservatives. We make our own inclusions and jams in our kitchen. Each product is carefully handmade and decorated, then packaged in fully recyclable and compostable materials, ready to be delivered around the UK.