In Spring 2019 we were approached by Costa and asked to arrange a coffee-inspired day for a group of social media influencers. We jumped at the opportunity to work with a coffee ice cream and started brainstorming. 
We ended up running an ice cream masterclass for 10 influencers in our Tufnell Park event space. The group received a short talk about Ruby Violet and what we do here. They tasted numerous flavours and ingredients while learning about our core values. We then lead a short crash course in churning ice cream, allowing each influencer an opportunity to use the machines. 
Alongside the class, we created bespoke branded wafers, tubs with costa logos on and recipe cards for our costa coffee ripple ice cream. We made the bespoke flavour using costa coffee beans, displayed posters with costa imagery around our space and on our projector, sourced flowers and a bespoke table runner. Each influencer took home a freezer bag containing a small tub of the ice cream they churned and a signed Ruby Violet recipe book. Each person attending the event then posted images on their social media.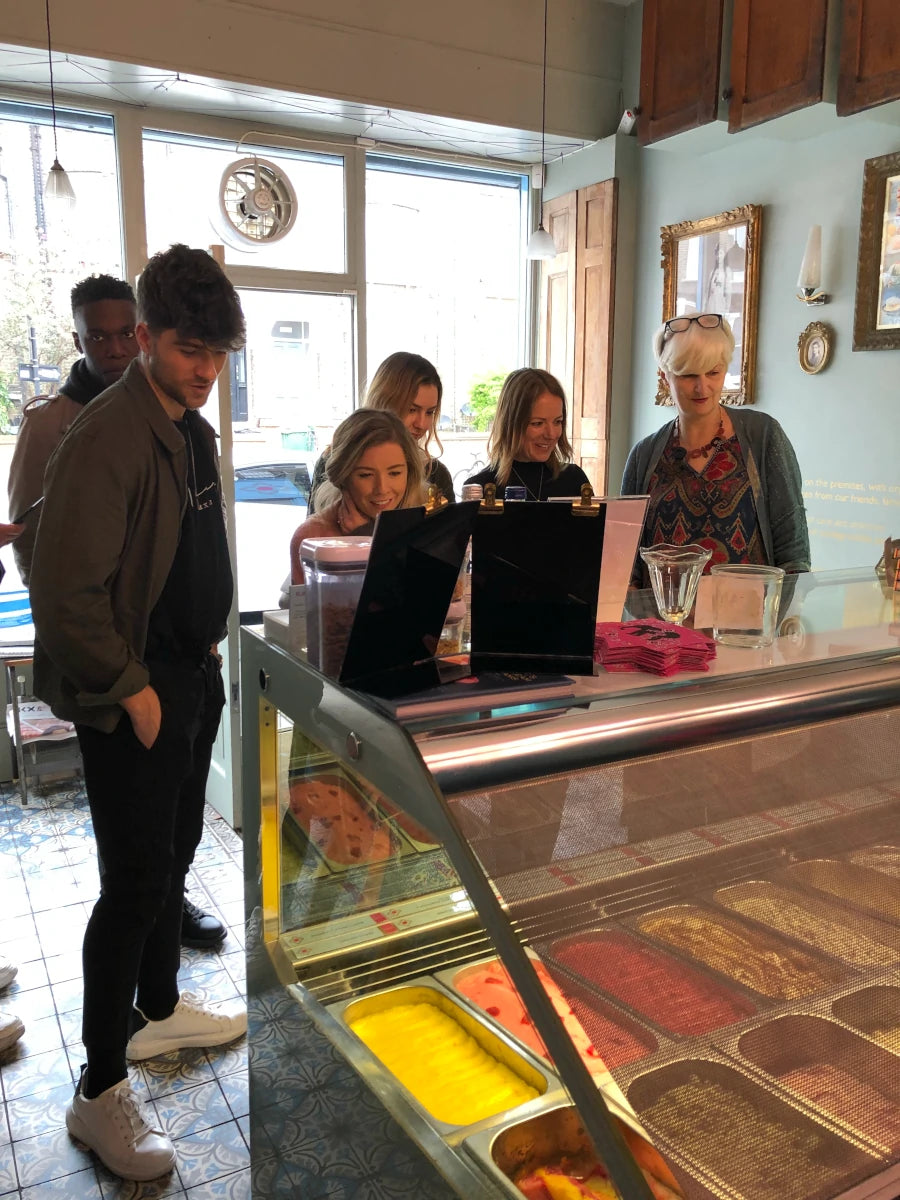 Our founder Julie Fisher with the influencers attending the masterclass in the Tufnell Park parlour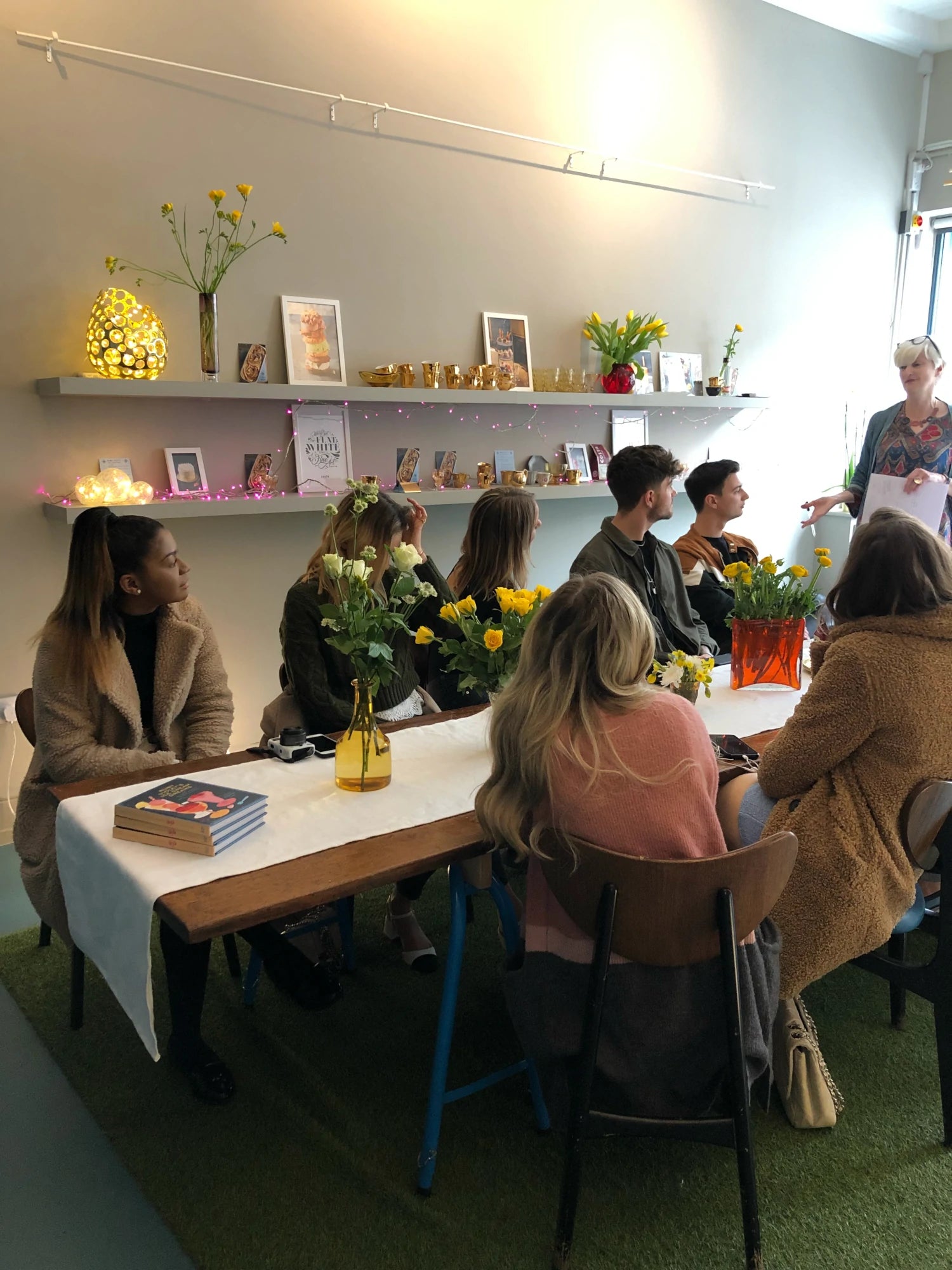 Julie sharing Ruby Violet's history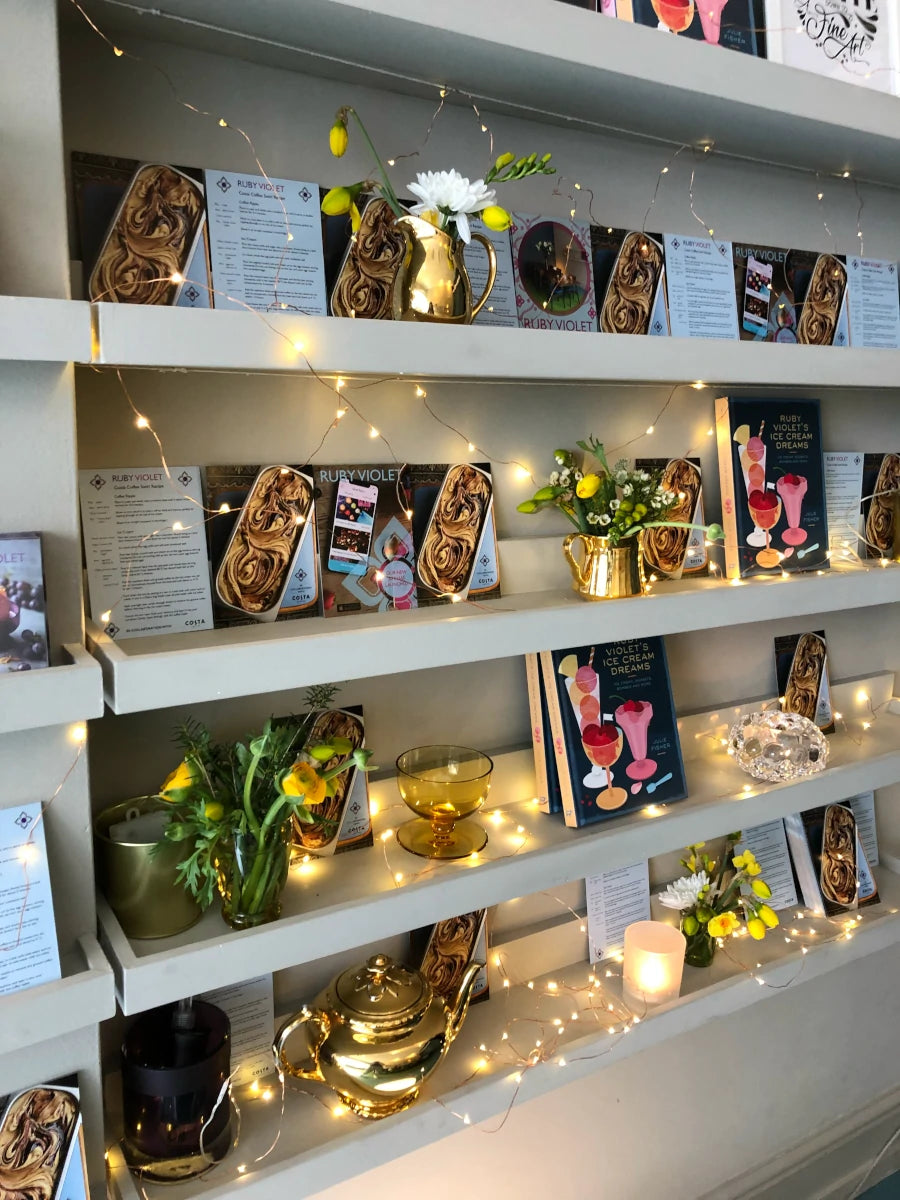 Are you feeling inspired to collaborate with us? Drop us a message!