In August 2020 we collaborated with Coco & Eve, an award-winning beauty company. We made 100 tubs of vegan sorbet inspired by their new scalp scrub! The tubs were sent out to 50 influencers all across London and included ingredients used in the scrub. Our mint and cucumber sorbet was influenced by the cooling peppermint essential oil and coconut and chocolate chip was made to highlight the coconut shell powder and coconut oil.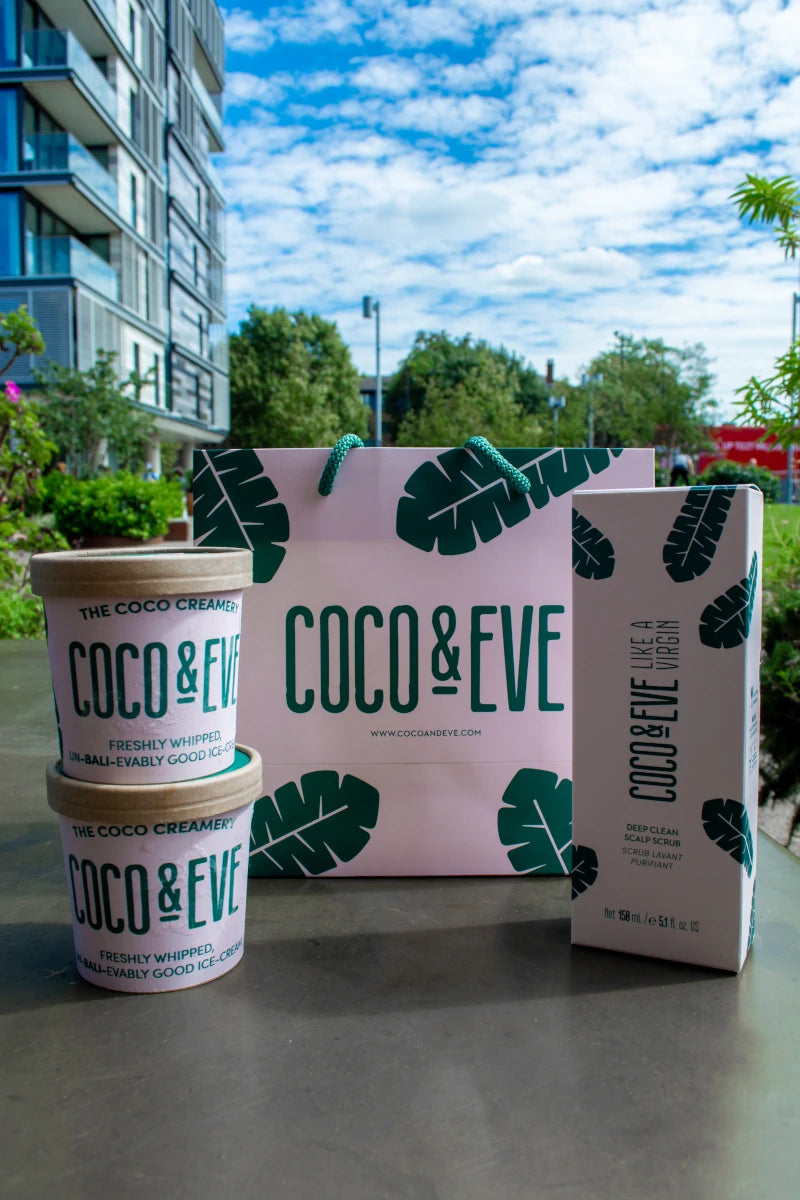 The tubs ready to be delivered with the Coco and Eve scalp scrub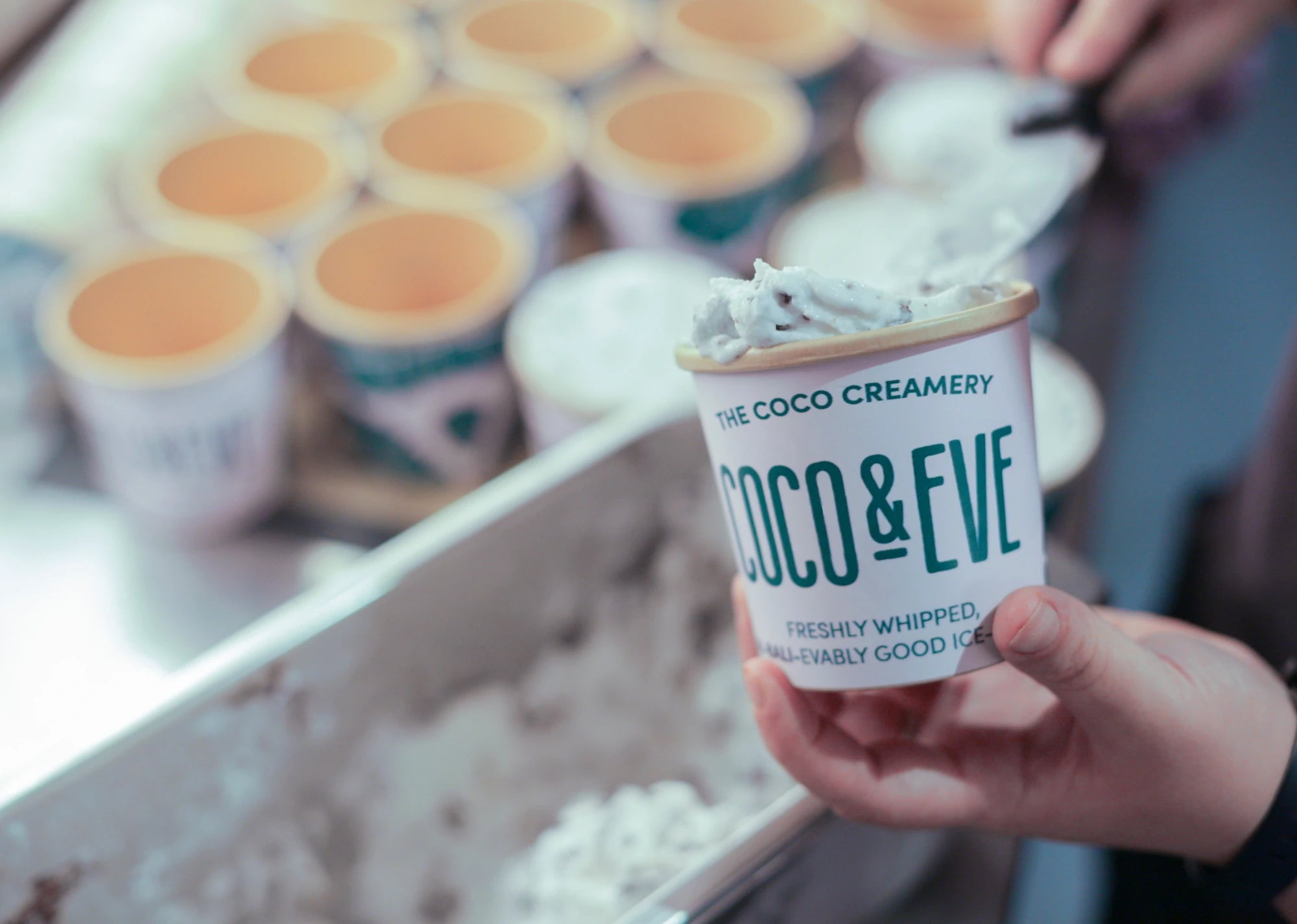 Coconut and Chocolate Chip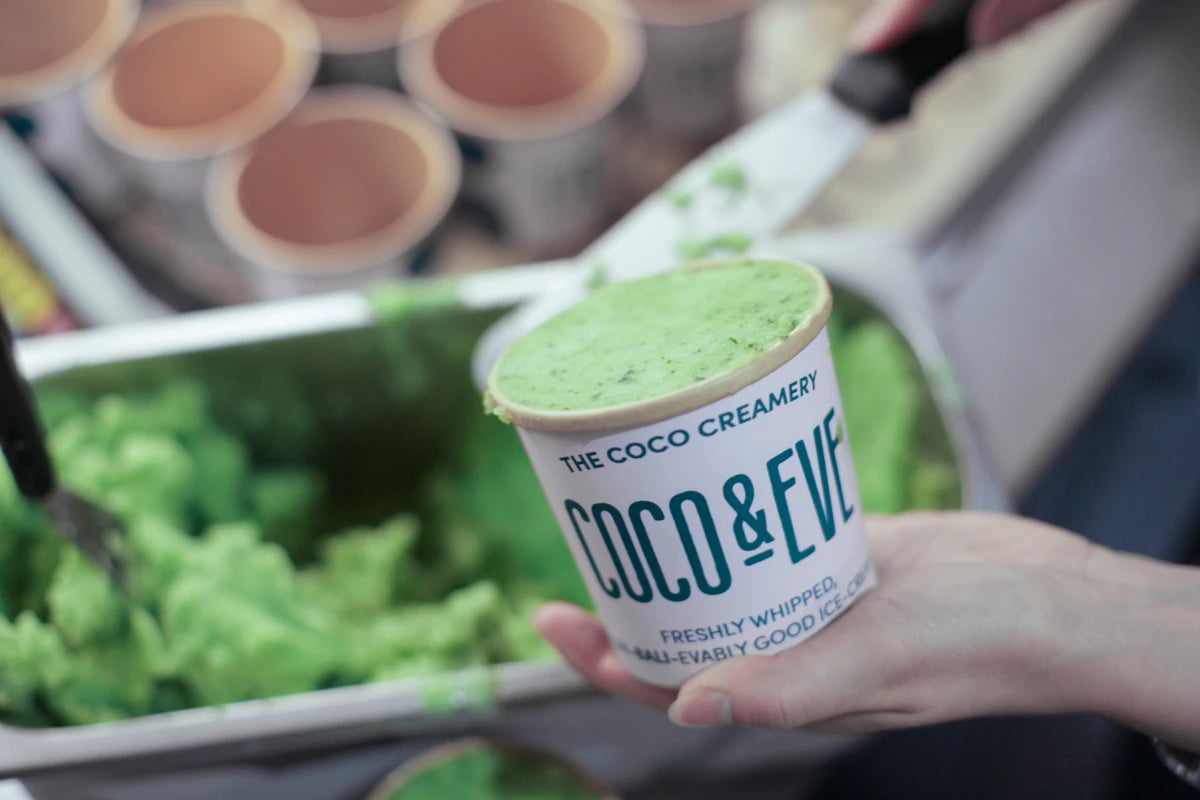 The mint & cucumber sorbet
Are you feeling inspired to collaborate with us? Drop us a message!