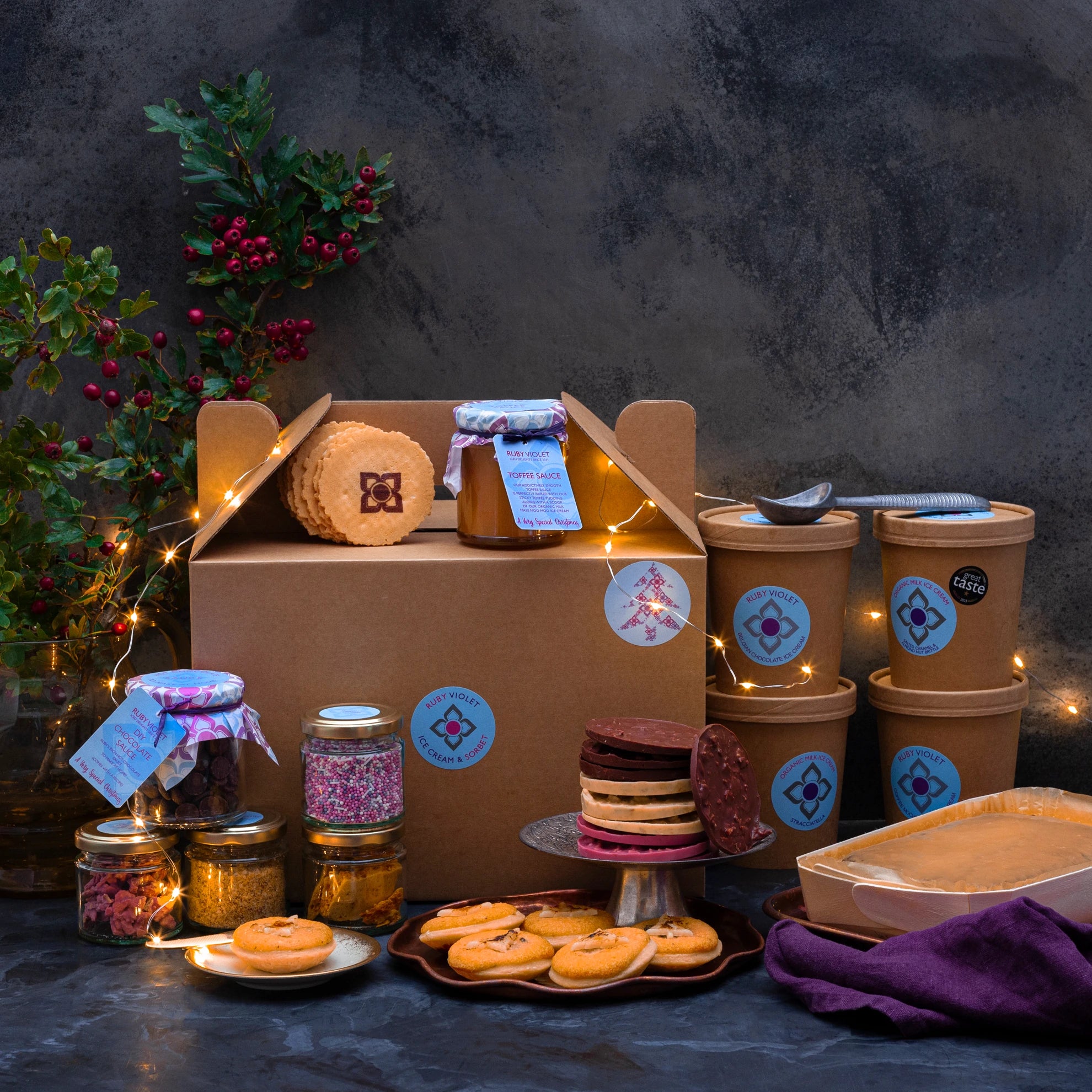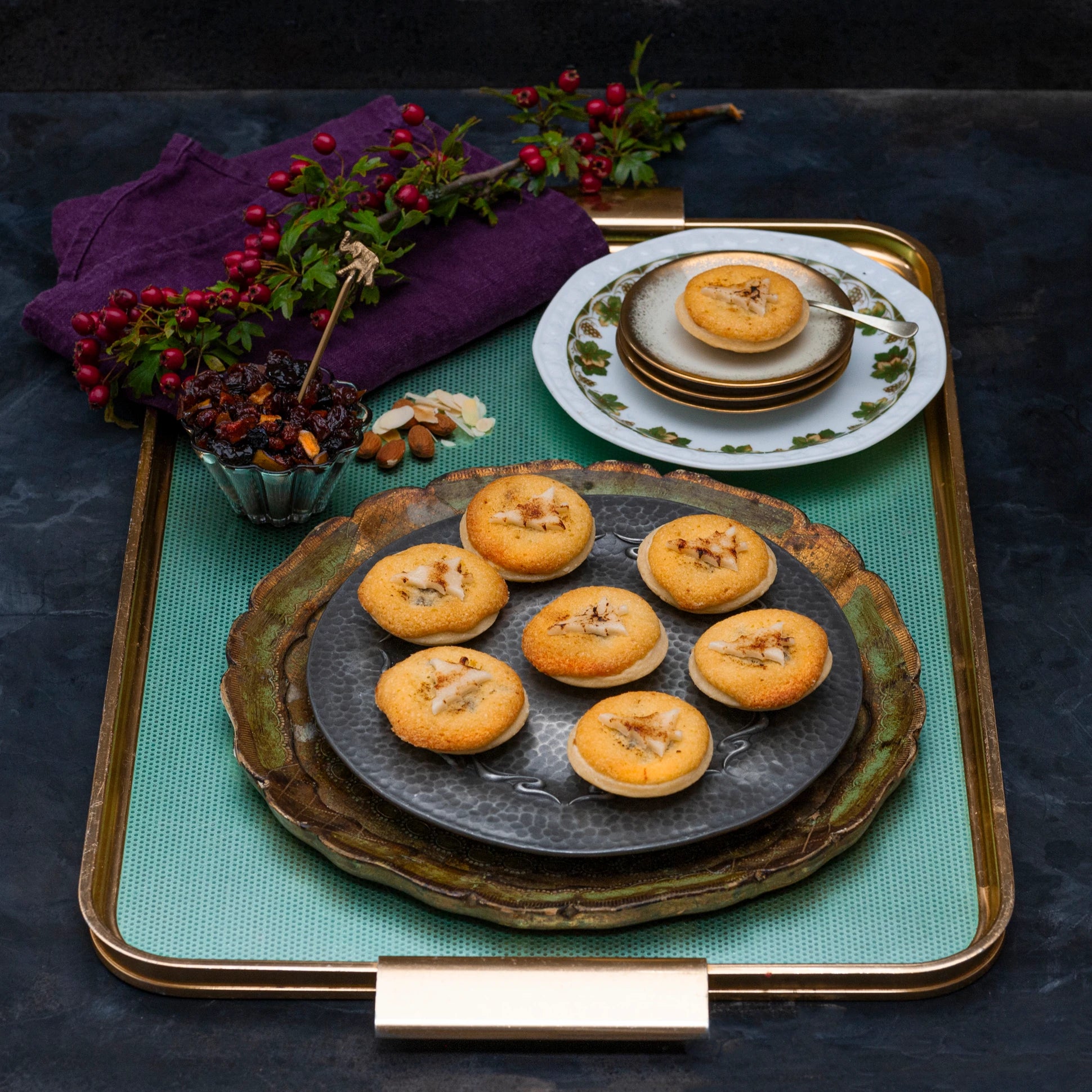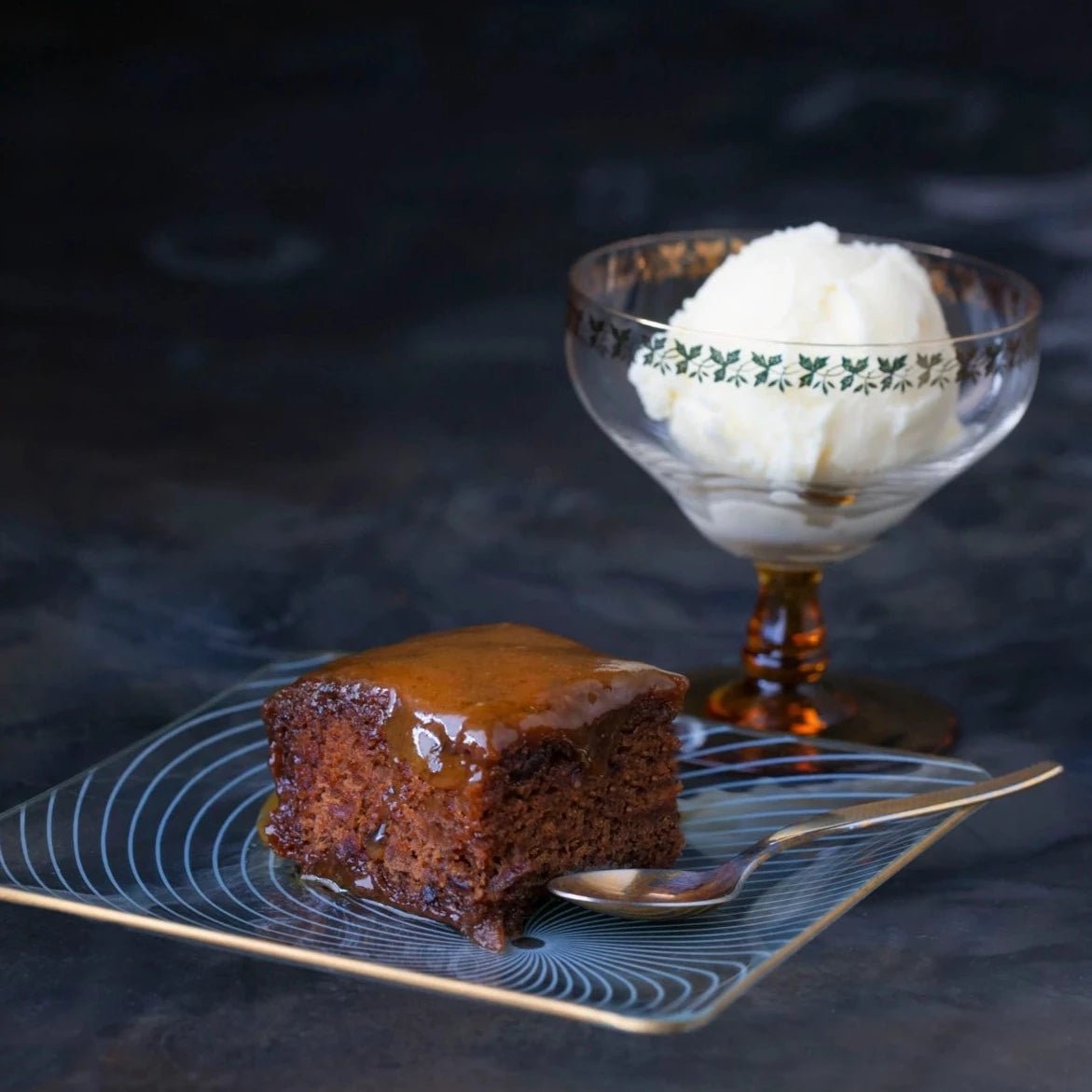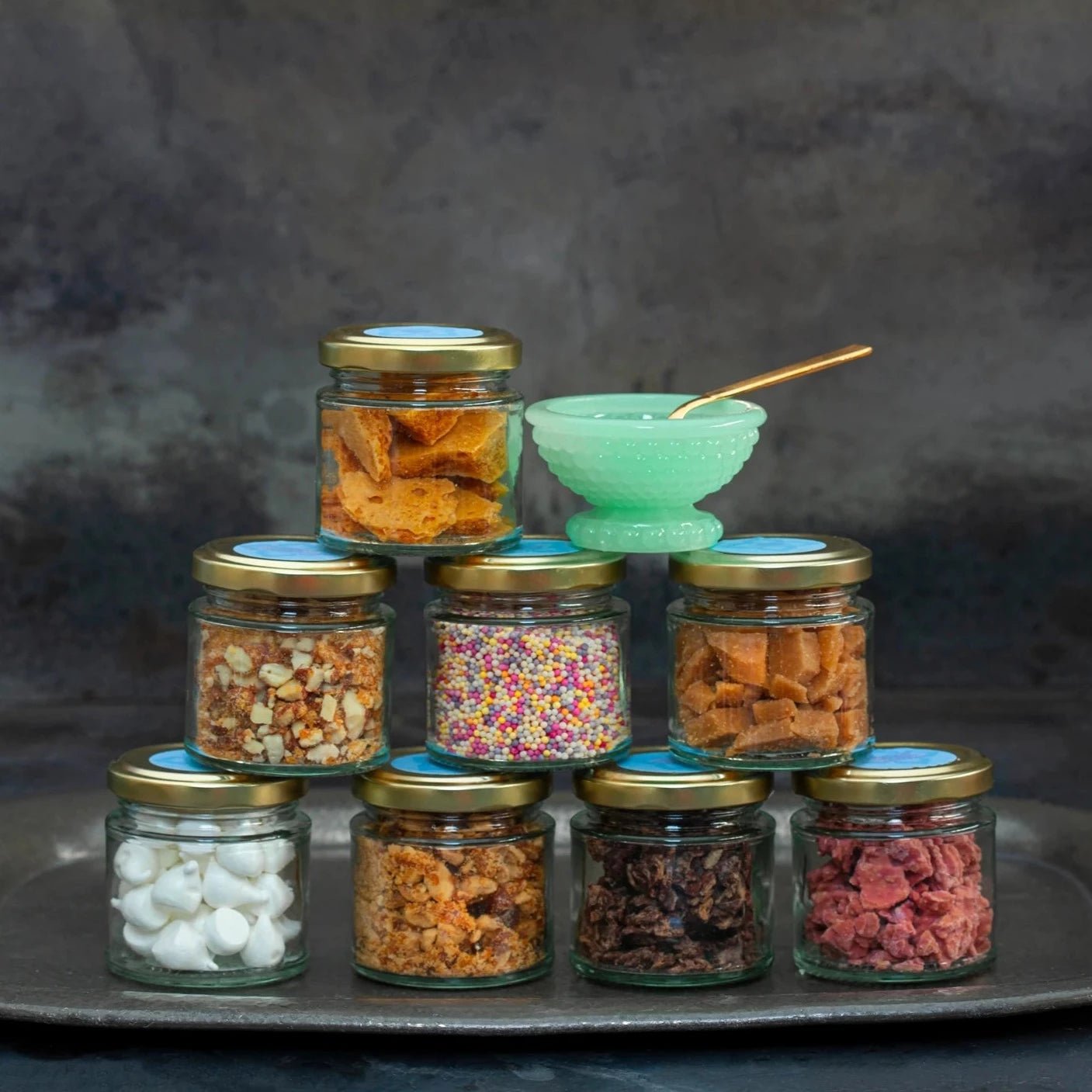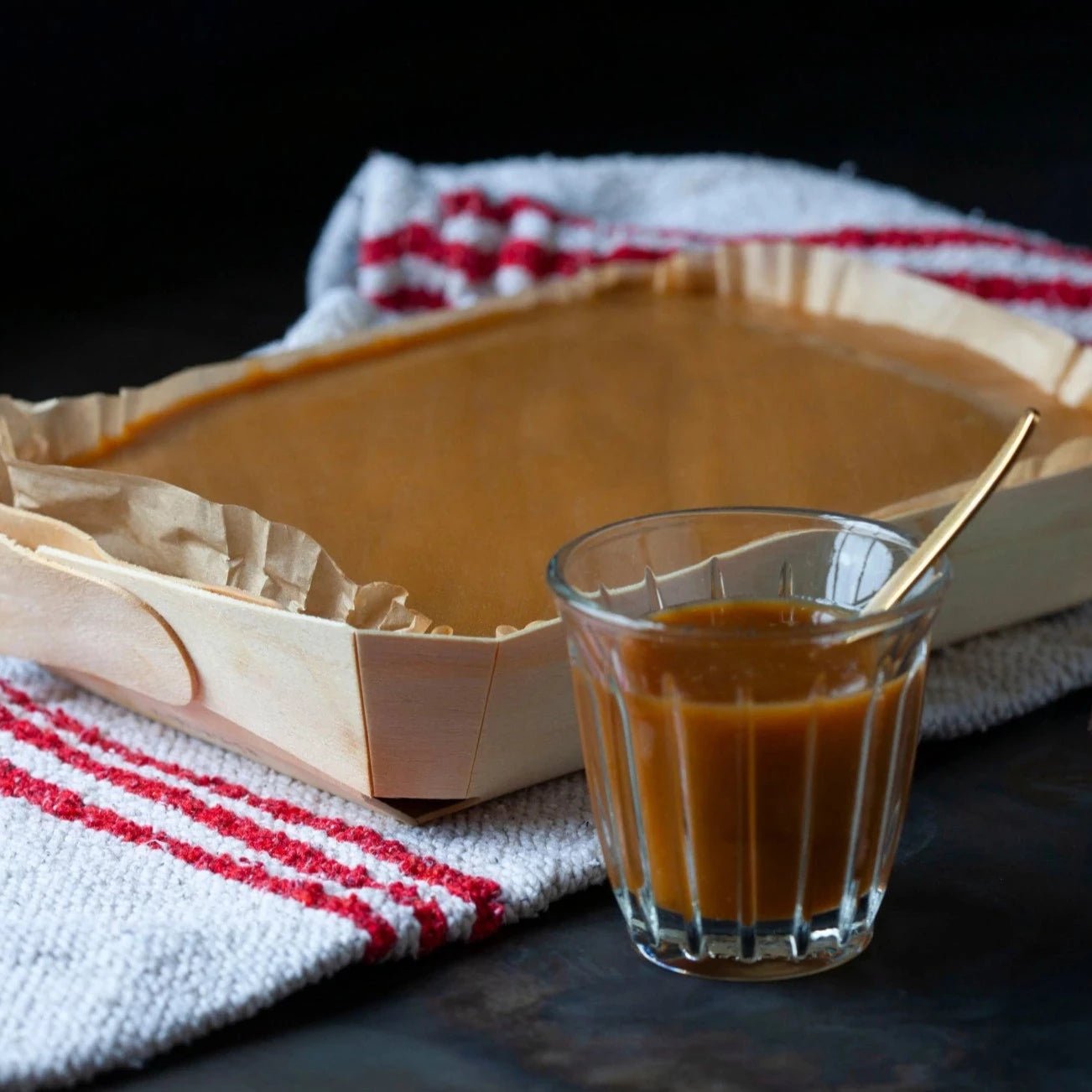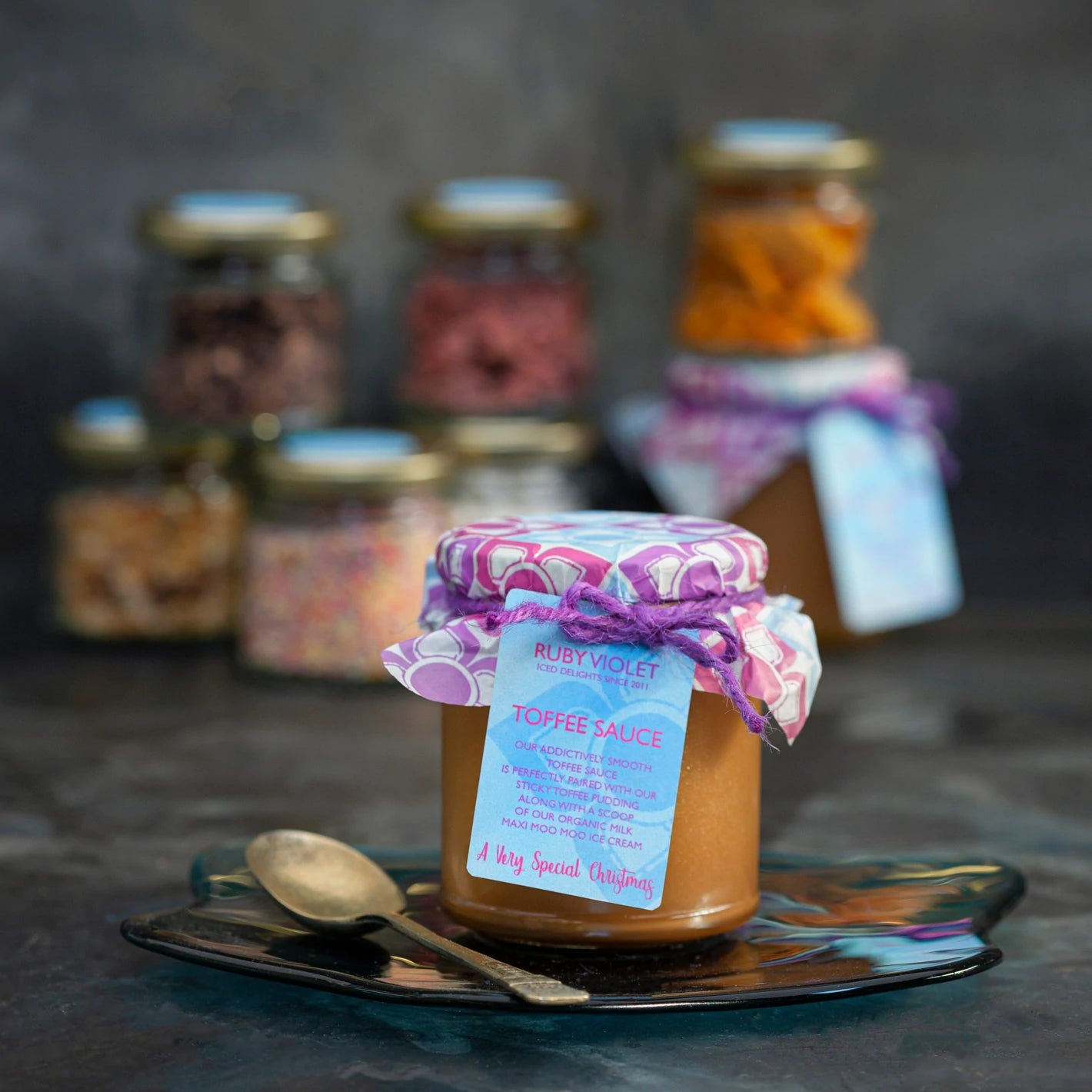 RUBY VIOLET FESTIVE HAMPER
These hampers make the perfect gift, a truly memorable dinner party dessert, or the ideal seasonal indulgence!

Includes:

4 x 474ml tubs of ice cream or sorbet (ve) of your choice
10 x hand-made biscuits (White chocolate, Ruby chocolate and Dark chocolate "Crispy Biscuits" - our unique chocolate discs set with crumbled waffle cone)
1 x large hand-made sticky toffee pudding
6 x hand-made mince pies
10 x Ruby Violet wafers
1 x chocolate sauce jar
1 x sticky toffee sauce jar
4 x jars of assorted toppings
Not only our ice cream, but all our products are hand-made to order by our experienced kitchen team - the only things we have made for us are sprinkles and our printed wafers. This is very rare, particularly in the gifting business, but it is something we feel very strongly about and we won't compromise on. We feel true value is very important.
Tubs: all our ice creams are vegetarian and contain milk and eggs, all sorbets are vegan.
All our products may contain milk, egg, wheat, nuts, seeds and soya. Specific allergens will depend on your choice of flavours, please contact us for more information.
Ice cream and sorbet tubs, biscuits, sticky toffee pudding, mince pies: store in the freezer.
Sauces: store in the fridge.
Toppings: Crispy Chocolate toppings and Honeycomb to be stored in the fridge. The other toppings can be stored in a cool, dark cupboard.
---