BUSINESS GIFTING LOUNGE
Looking for a fabulous gift to send to your colleagues or employees? We can send our ice cream hampers & sundae boxes nationwide! If you would like to place a large order for multiple people please contact us at - parlour@rubyviolet.co.uk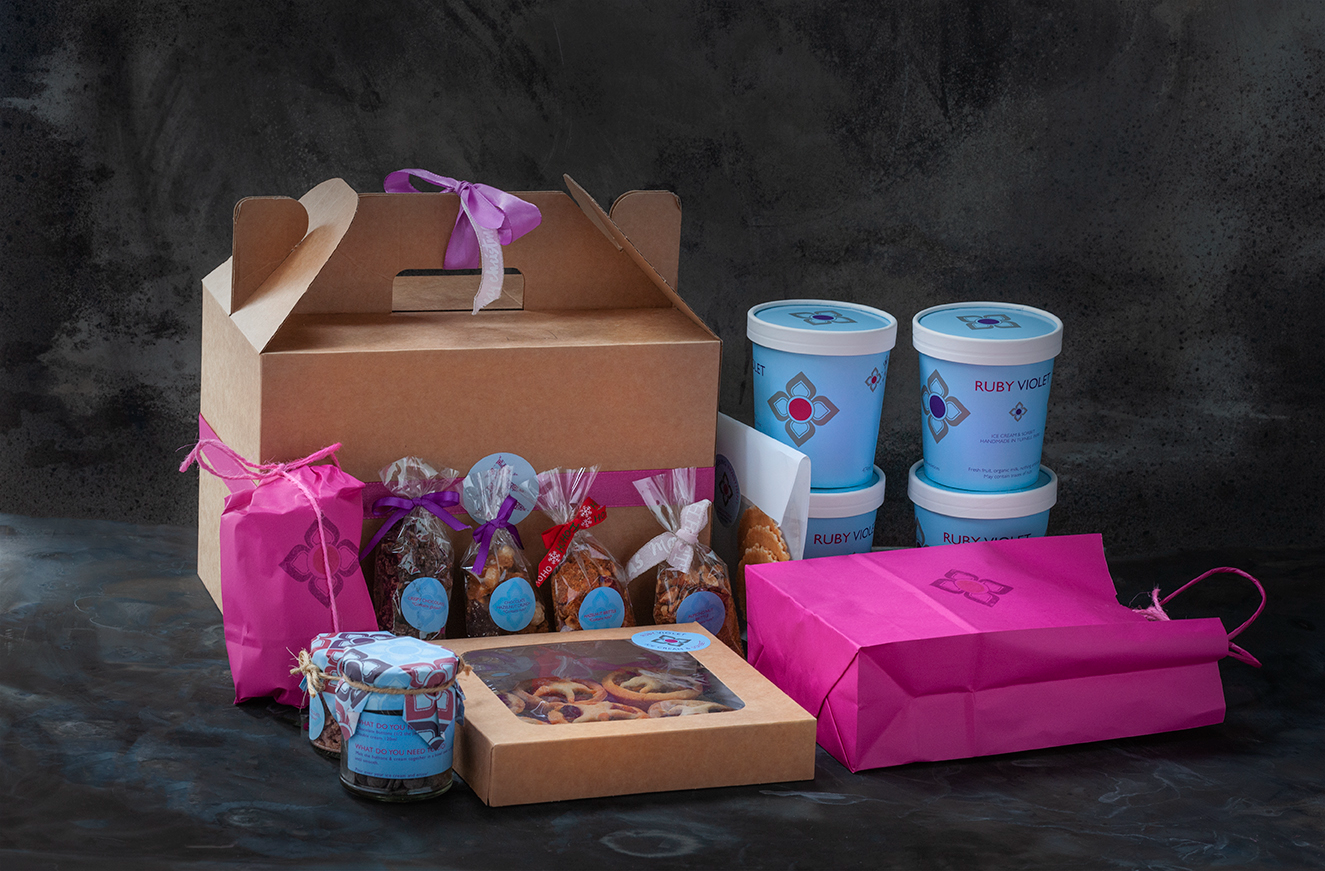 ICE CREAM HAMPER
£80
Includes: 1 Sticky Toffee Pudding, 10 Biscuits, 4 Medium (474ml) Tubs of Ice Cream or Vegan Sorbet, 4 Large Brownies, 4 Wafers, 1 DIY Chocolate Sauce Jar, 1 Sticky Toffee Sauce Jar and 4 Jars of Toppings
DIY SUNDAE BOX
£36
Serves 4 box includes - 2x medium tubs (474ml) of ice cream or sorbet, 4x meringues, 4x toppings and 2x sauce jars (1x Salted Caramel & 1x Chocolate).
ICE CREAM SUBSCRIPTION
£45+
Sign up to our monthly ice cream subscription box and we'll encourage your taste buds to try something new!
GIFT CARD
£10+
Our digital gift cards can be redeemed online or in store! Online gift-card purchases will be sent via email after purchase.
ICE CREAM AFTERNOON TEA
£70
Miss Ruby's afternoon or evening tea, a delightful ice cream treat for two with ice cream chocolates and Prosecco infused sorbet lollipops.