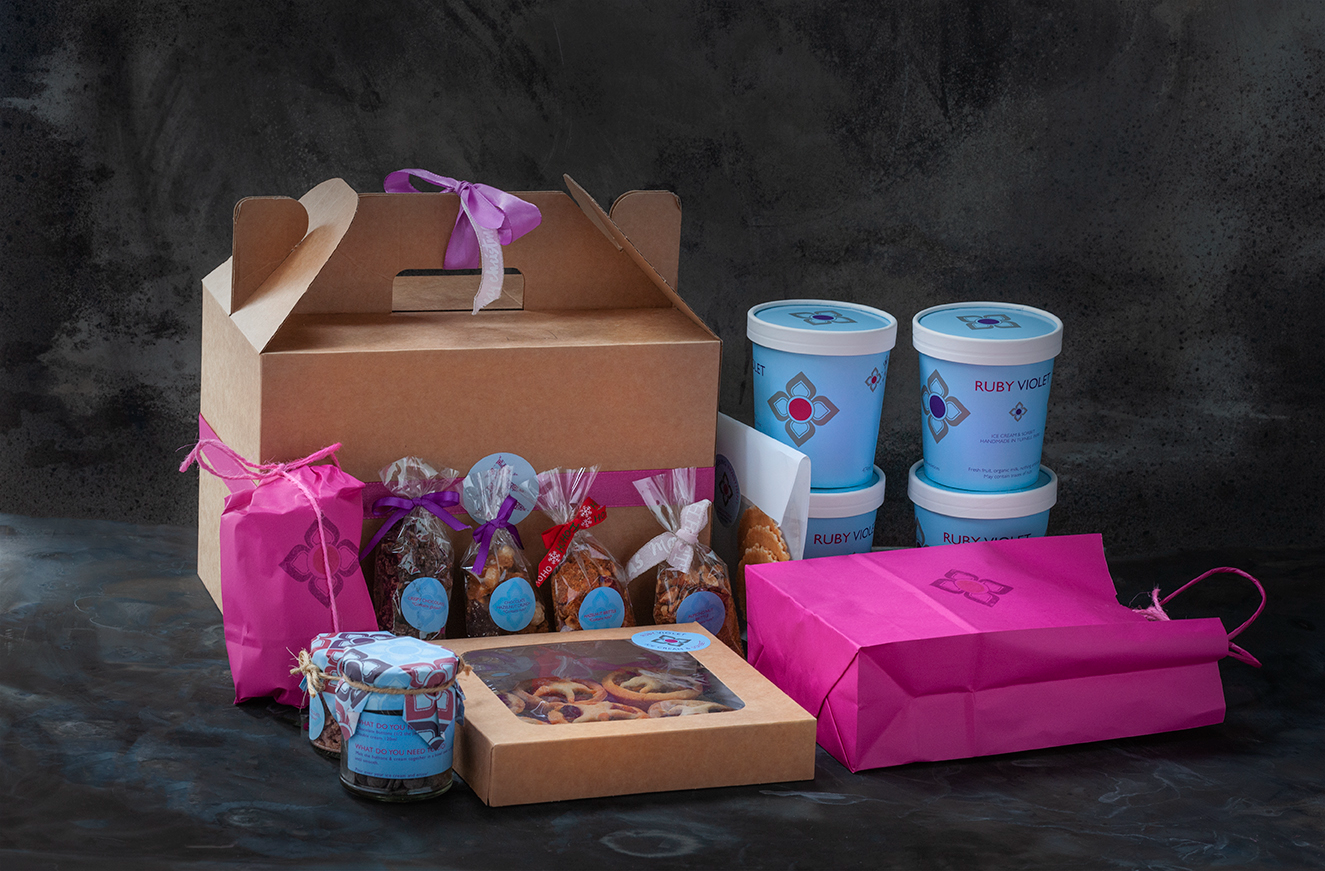 FESTIVE HAMPER
£80
Includes: 1 Sticky Toffee Pudding, 10 Biscuits, 4 Medium (474ml) Tubs of Ice Cream or Vegan Sorbet, 9 Mince Pies, 4 Wafers, 1 DIY Chocolate Sauce Jar, 1 Sticky Toffee Sauce Jar and 4 Jars of Toppings
DIY SUNDAE BOX
£36
Serves 4 box includes - 2x medium tubs (474ml) of ice cream or sorbet, 4x meringues, 4x toppings and 2x sauce jars (1x Salted Caramel & 1x Chocolate).
ICE CREAM SUBSCRIPTION
£45+
Sign up to our monthly ice cream subscription box and we'll encourage your taste buds to try something new!
DIY GINGERBREAD DECORATING
£15
DIY Gingerbread Decorating box includes: 9 Handmade Gingerbread biscuits, icing sugar for decorating, piping bags, edible adornments and festive ribbon to hang.
FESTIVE CONES
£24+
Sidney Snowman: Scoops of Belgian Chocolate Ice Cream coated in White Chocolate. Penelope Penguin: Scoops of Maxi Moo Moo Ice Cream coated in Dark Chocolate. Santa: Scoops of Raspberry Ripple Ice Cream coated in Ruby Chocolate.
GIFT CARD
£10+
Our digital gift cards can be redeemed online or in store! Online gift-card purchases will be sent via email after purchase.
ICE CREAM AFTERNOON TEA
£70
Miss Ruby's afternoon or evening tea, a delightful ice cream treat for two with ice cream chocolates and Prosecco infused sorbet lollipops.