BESPOKE, WHOLESALE & EVENTS

Over the last 10 years, we have created a vast range of unique and unusual flavours, alcoholic sorbets and savoury ice creams for a variety of different clients. We have attended weddings, birthdays, office parties and a wide array of events. We stock small delis, chocolate shops and restaurants with our iced delights.

BESPOKE 
 In addition to serving ice cream in cones or cups, we can design an experience to complement your product and brand, be that developing flavours and colours to work with your launch or serving products from our Special Occasions range, which includes ice creams on sticks, petit fours, flowers, cakes, bombes and ice cream sandwiches.   
 We work with clients to create bespoke flavours. Some recent collaborations include: Moet & Chandon, Rare Food Events, Veuve Clicquot, Costa Coffee, McVities, Food Network, Eurostar, Jacobs, Principal Global Events, Gin Mare.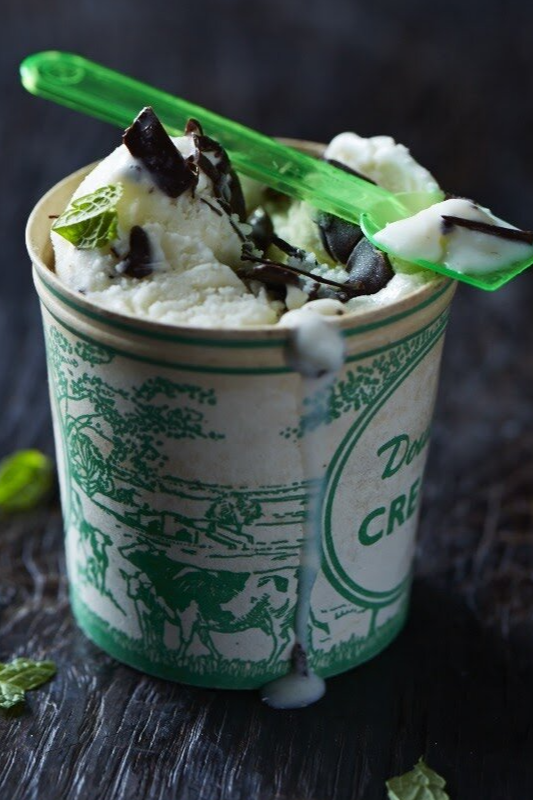 WHOLESALE 
We love working with other businesses to produce high-quality iced delights. Our ice cream can be purchased in many forms for wholesale. 
 Tubs: Single-serve (100ml) with spoons, Medium (474ml) or Large (946ml). All tubs will be in our branding but we can collaborate to create something unique to your brand. 
 Napoli pans: If you're interested in serving scoops to customers directly from napoli pans this is the best option. Priced by the litre. 
 Ice Cream Sandwiches: A scoop of your favourite ice cream sandwiched between two homemade biscuits. Again, these are made with our branding but we're always open to collaborating. 
 Ice Creams on Sticks: Ice creams on sticks coated in a chocolate shell. We have many different flavour combinations available with 3 different types of chocolate.
 If you'd like to enquire about our wholesale prices please email - parlour@rubyviolet.co.uk
EVENTS 
 We pride ourselves on ensuring all our events are as personal and as bespoke as possible. 
 SPECIAL OCCASIONS 
 This could include weddings, birthday parties or office parties. We have a range of options, available to book individually or together:

 Barbara the tricycle
 Frank the trolley
 Serve over stand 
 We can roam around with our freezer tricycle or trolley or set up a stand with a choice of four flavours to be scooped in cones or cups.  We can also serve cones or cups of ice cream from usherette trays and delight your guests with frozen treats in different shapes and flavours.  
 We create celebration cakes and desserts in any flavour, size and design you wish to make the experience most memorable for you and your guests. Past celebratory cakes have included centrepieces for private birthday parties at The Ritz and Annabels.   
Click here to enquire about an event
For event enquiries please email - parlour@rubyviolet.co.uk